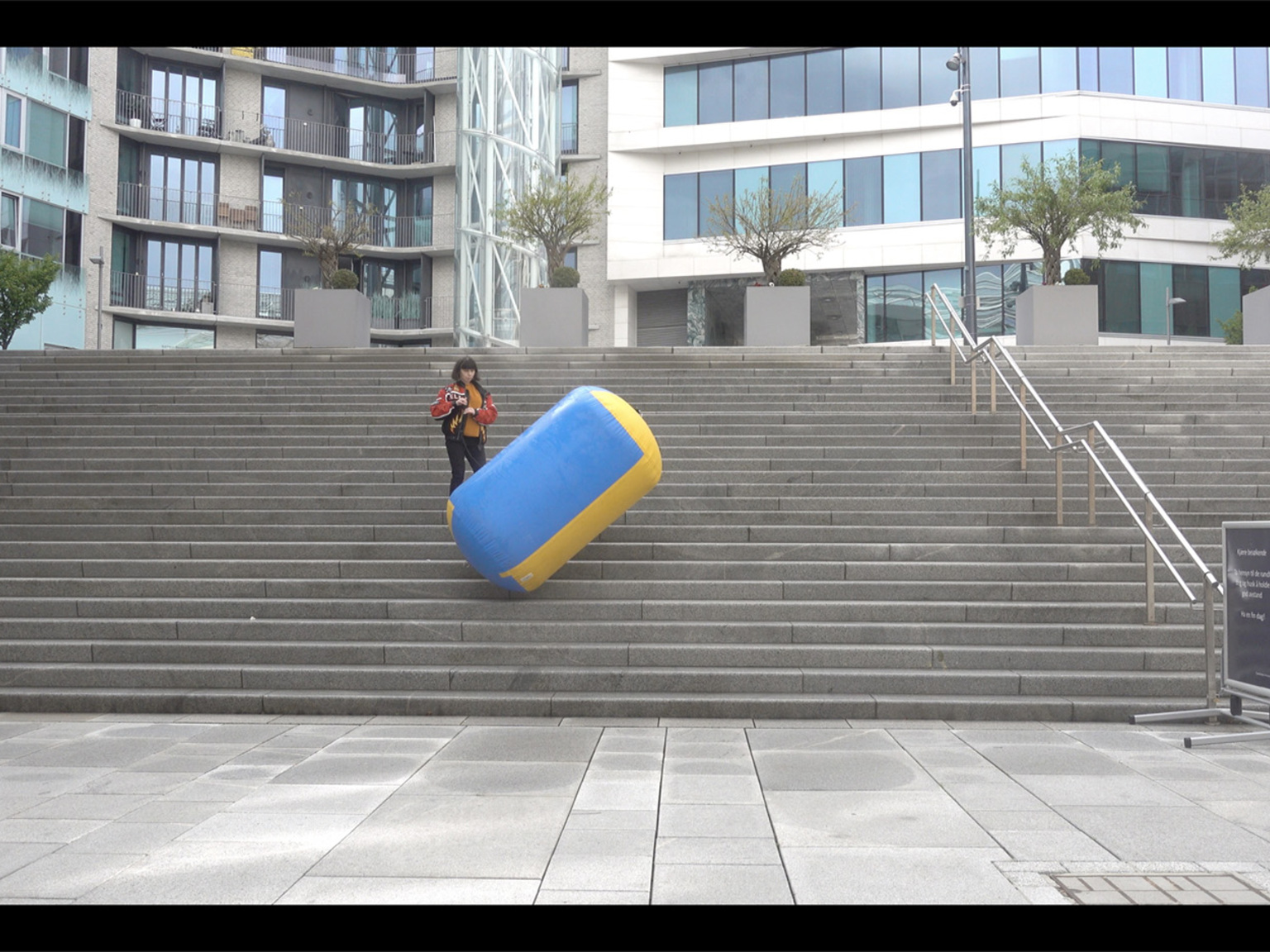 Infrastructure of the Artwork
Stipendiat Marte Eknæs' doktorgradsprosjekt
Vitenskapelig sammendrag
The city is an unstable space, where commercial and governmental interests overlap and interact in both the physical and digital realm. People and goods move through the city via apps connected to global networks, at the cost of constant tracking and surveillance. Privately owned public spaces presented as enclaves of harmony, are founded on strategies of exclusion and occupation. The fear of terror and disturbance dictates a design of control. The combination of such developments replaces the physical place with an immersive atmosphere permeating the public and the private and the local and the global. Within it, art occupies a potentially powerful space beyond the functional, utilised, often beyond its own intention, as part of underlying political and financial agendas.
My research project focuses on the relationship between artwork and context within this unstable condition. It is based on an understanding that the context that frames and allows for the artwork to exist, influences both the development of its form and how it is experienced. In return, the artwork has the power to influence its environment through its production, exhibition and continued afterlife. I see both urban and institutional contexts as unfolding relationships between surface and underlying infrastructures. In order to engage with these spaces, the artwork also has to be an active entity. This includes the processes pre and post its (temporary) state as an exhibited piece: the artwork's own infrastructure. In working with these ideas, I will challenge established binaries such as private and public and narratives such as working process to final work. Instead I will work with the private and public in the urban condition as a spectrum or a layered condition, and will aim for a fluid transition between to work and the work.
In the urban environment I will initially focus on privately owned public spaces (POPS). As embodiments of advanced capitalism these spaces operate on multiple levels of infrastructure, design and branding, and defy the established notion of what constitutes a place. I aim to access these different levels through information extraction and through using my own body and sculptural bodies I create as tools. Institutions will also be studied through interaction, drawing on previous and ongoing personal experiences, as well as gathering experiences from other artists and institutional representatives. This all feeds into the artistic process, which will focus on active and unstable materials, displaced strategies and expanded forms.
Working with the idea of an open system, I will use a cause and effect approach letting the different elements of the research influence and destabilise each other. Through parallel actions, embracing failures and using problems as sources of information, I am searching for models for how the artwork can actively engage its context while simultaneously resisting absorption.
Fakta om prosjektet
Prosjekttittel
Infrastructure of the Artwork
Prosjektleder

Marte Eknæs


Kunsthøgskolen i Oslo
Startdato
Sluttdato
Prosjektstatus
Aktivt
Avdeling
Kunst og håndverk
Tilknyttede arrangementer