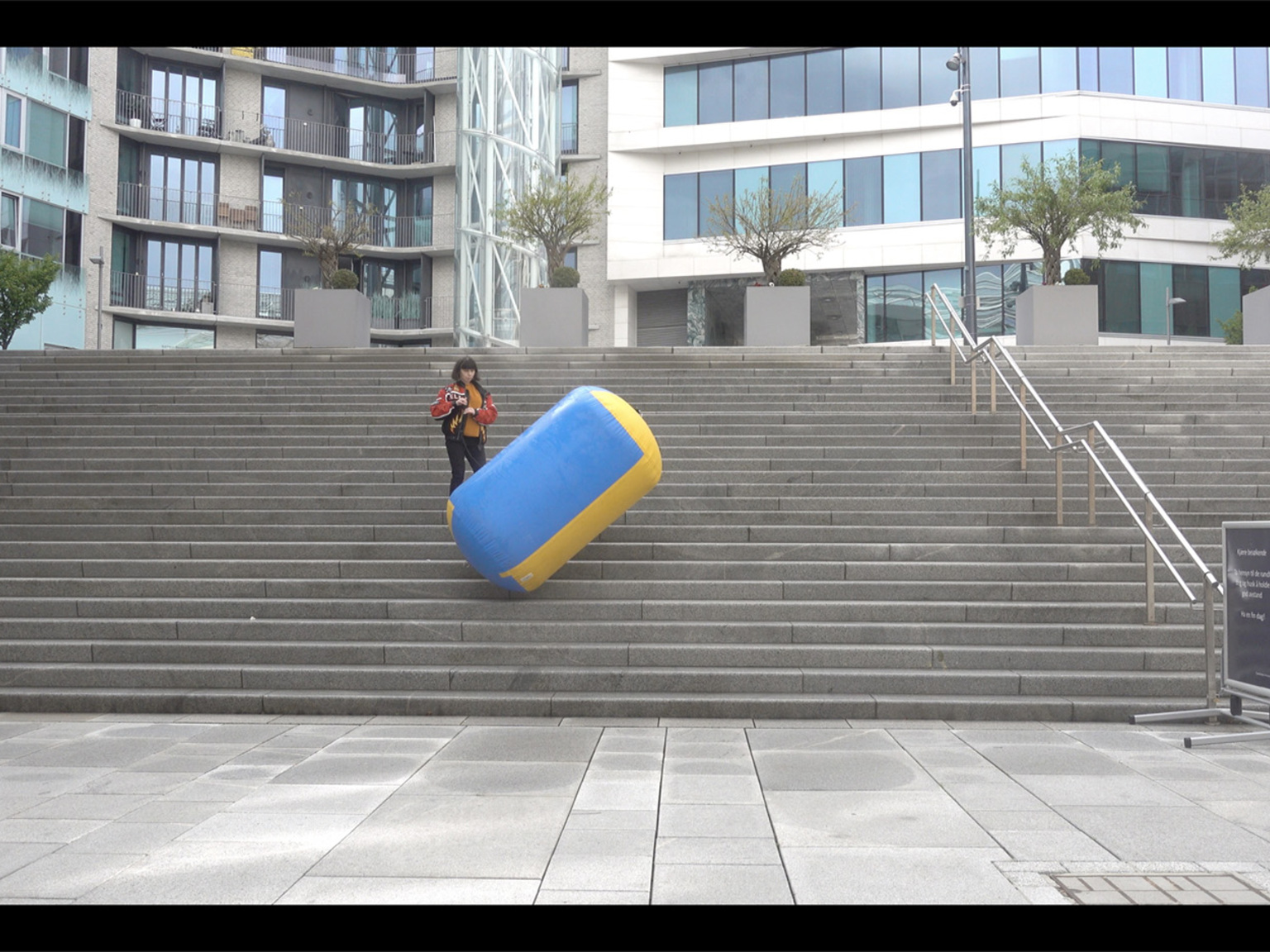 Infrastructure of the Artwork
PhD Candidate Marte Eknæs' doctoral project
Academic summary
The urban space is a sphere in continuous change. Commercial and governmental interests co-exist in a complex landscape traversing both the physical and digital. This is powered by an underlying network of infrastructure. While giving form to the surfaces we experience on a local level, this dark underbelly of our cities entangles us in a web of resources, energy and power far beyond our sight and reach. Within this unstable condition, art occupies a potentially powerful place beyond the functional.
The Infrastructure of the Artwork is a research project which investigates the position of art within this condition as both hazard and opportunity. It is based on an understanding that the context that frames and enables the life of an artwork, influences both the development of its form and how it is experienced. In return, the artwork also has the power to influence its environment through its production, exhibition and continued afterlife.
How do we build a city? How do we make an artwork?
I will examine the city and the artwork as parallel, interconnected entities. In the state of advanced capitalism, the city is a multi-layered condition breaking with established notions of private and public, and defying the idea of what constitutes a place. Similarly, the artwork plays multiple roles and tasks beyond its own framework. It is experience, cultural capital, social connector, commodity, while also being just another stage in the lifecycle of materials. By transferring analysis and strategies between the urban context and the artwork, I aim to expand the understanding of both. Questions of form will be applied through all layers, including structure, finance, organising, production, working methods and climate impact, as I search for clues and meaning behind interfaces and facades.
Alternating between field work and production, I will use a cause and effect approach letting the different elements of the research influence and destabilise each other. Through parallel actions, embracing failures and using problems as sources of information, I am searching for models for how the artwork can actively engage its context while simultaneously resisting absorption.
Project facts
Project title
Infrastructure of the Artwork
Project manager

Marte Eknæs


Oslo National Academy of the Arts
Start date
End date
Project status
Active
Department
Art and Craft
Related events