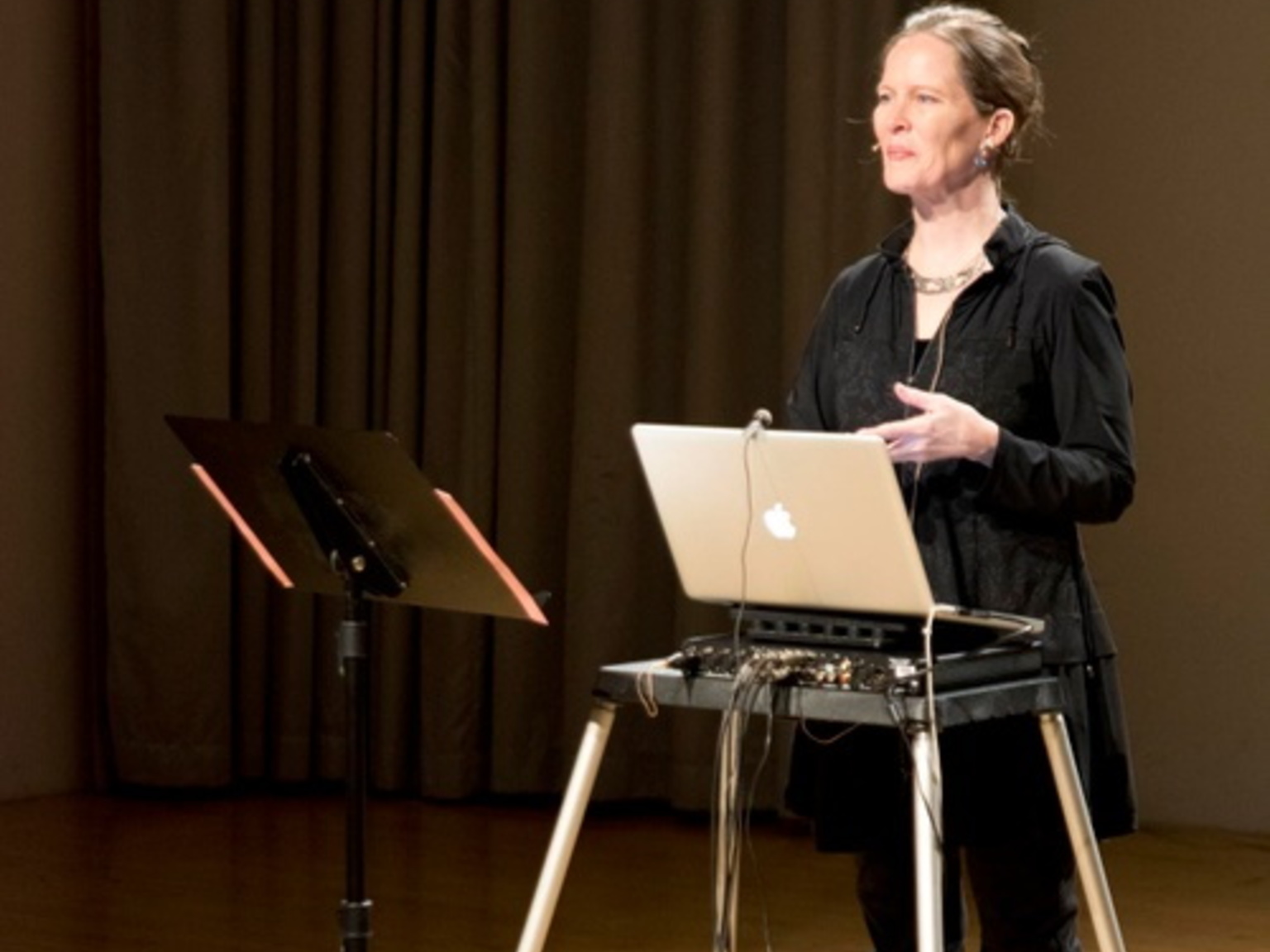 Electrifying Opera, Amplifying Agency: Designing a performer-controlled interactive audio system for opera singers
Stipendiat Kristin Nordervals doktorgradsprosjekt
Vitenskapelig sammendrag
This artistic research project examines the artistic, technical, and pedagogical challenges of developing a performer-controlled interactive technology for real-time vocal processing of the operatic voice. As a classically trained singer-composer, I have explored ways to merge the compositional aspects of transforming electronic sound with the performative aspects of embodied singing.
I set out to design, develop, and test a prototype for an interactive vocal processing system using sampling and audio processing methods. The aim was to foreground and accommodate an unamplified operatic voice interacting with the room's acoustics and the extended disembodied voices of the same performer. The iterative prototyping explored the performer's relationship to the acoustic space, the relationship between the embodied acoustic voice and disembodied processed voice(s), and the relationship to memory and time.
One of the core challenges was to design a system that would accommodate mobility and allow interaction based on auditory and haptic cues rather than visual. In other words, a system allowing the singer to control their sonic output without standing behind a laptop. I wished to highlight and amplify the performer's agency with a system that would enable nuanced and variable vocal processing, be robust, teachable, and suitable for use in various settings: solo performances, various types and sizes of ensembles, and opera. This entailed mediating different needs, training, and working methods of both electronic music and opera practitioners.
One key finding was that even simple audio processing could achieve complex musical results. The audio processes used were primarily combinations of feedback and delay lines. However, performers could get complex musical results quickly through continuous gestural control and the ability to route signals to four channels. This complexity sometimes led to surprising results, eliciting improvisatory responses also from singers without musical improvisation experience.
The project has resulted in numerous vocal solo, chamber, and operatic performances in Norway, the Netherlands, Belgium, and the United States. The research contributes to developing emerging technologies for live electronic vocal processing in opera, developing the improvisational performance skills needed to engage with those technologies, and exploring alternatives for sound diffusion conducive to working with unamplified operatic voices.
Fakta om prosjektet
Prosjekttittel
Electrifying Opera, Amplifying Agency: Designing a performer-controlled interactive audio system for opera singers
Prosjektleder

Kristin Norderval


Kunsthøgskolen i Oslo
Startdato
Sluttdato
Prosjektstatus
Aktivt
Avdeling
Operahøgskolen
Resultater
Tilknyttede arrangementer