Seminar/konferanse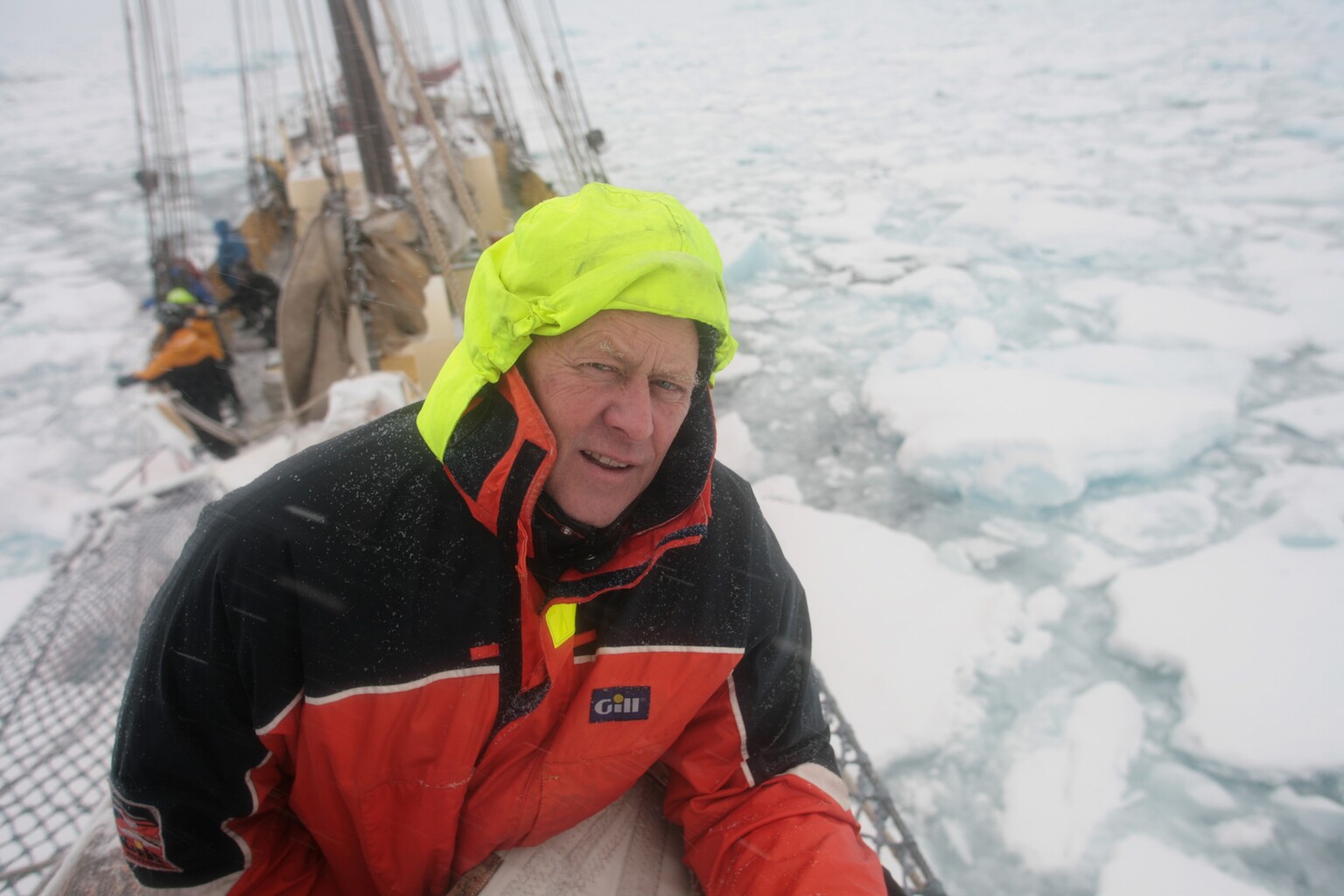 Agenda Art and Craft: Art and Climate
This semesters first Agenda Art and Craft has gathered 5 artists and scientists to talk about Art and Climate. We are delighted to present Øyvind Paasche, Marte Aas, Arne Johan Vetlesen, Maja S. K. Ratkje and David Buckland.
Place: Kunstnernes Hus, Cinema. Admission is free, no registration required, we advise you to be early.
The seminar is a cooperation between Lotte Konow Lund, Professor at Art and Craft, Oslo National Academy of the Arts, and Kunstnernes Hus.
Program
09.30 Morning Coffee
10.00 Welcome by Lotte Konow Lund
10.10 Øyvind Paasche: Do the climate system cope with humans?
10.50 Marte Aas: Presenting her work
11.05 Short break
11.15 Arne Johan Vetlesen: Why do we do so little, when we know so much?
12.00-13.00 LUNCH
13.00 Maja S. K. Ratkje: Presenting her work
13.15 David Buckland: Climate is Culture
14.00–14.30 Questions and response from the audience
About
Øyvind Paasche has a PhD in Earth Science from the University of Bergen (2004). He has been a guest researcher at the Swiss Federal Institute of Technology in Zürich (ETH), and also at the Institute of Studying Planet Earth, University of Arizona. He is currently (2016-) a Project Leader and a Senior Advisor for the Bjerknes Centre for Climate Research (BCCR) as well as a Senior Scientist with Uni Research Climate (now named NORCE). Paasche is experienced in national and international research politics, building networks and instigating new projects, administration and collaborations across different scientific disciplines. He is also an established scientist with over 15 years of national and international experience in geophysical and geological research within thematic areas such as climate change, environmental magnetism, glacier reconstructions, paleohydrology, floods, permafrost, geomorphology and weathering.
He has published a number of scientific papers, co-written a book with Erik Kolstad, What is climate? (2009) and co-edited a book on changes in the Arctic The New Arctic (2015). He is also part of the organizing team promoting the large international initiative called Synoptic Arctic Survey (SAS). Finally, Paasche has since 2010 been involved in running a renowned annually summer school jointly organised by UIB, MIT, UW and WHOI and others called the Advanced Climate Dynamic Courses (ACDC).
Marte Aas , 1966, photographer and film maker. Aas is thematically interested in the urban landscape and issues connected to contemporary image culture. She is educated from The School of Photography at The University of Gothenburg and has had a number of solo exhibitions in Norway and abroad, her last major exhibition was Space Grammar at The Centre of Photography in Copenhagen, Denmark, 2018.
Aas has published several books and catalogues including Marte Aas – Photography and Film (2010) and Torshovtoppen (2008) and is also one of the founding members of the publishing house Multipress.
Arne Johan Vetlesen ,1960, is a Norwegian professor of philosophy at the University of Oslo, who concentrates on the topic of ethics and social philosophy. He took the cand.mag. (similar to BA) degree in sociology and anthropology, before studying at the Johann Wolfgang Goethe University Frankfurt am Main from 1985 to 1990. He took the dr.philos. degree at the University of Oslo in 1993. Before becoming a full professor at the University of Oslo in 1998, Vetlesen worked as a research fellow and associate professor.[1] He is a member of the Norwegian Academy of Science and Letters.[2]
His books in English include The Denial of Nature (2015), A Philosophy of Pain (2009), Evil and Human Agency (2005), Perception, Empathy, and Judgment (1994), and Closeness (1997).
Maja S. K. Ratkje , 1973, composer and performer, finished composition studies at the Norwegian State Academy of Music in Oslo in 2000. Her music is performed worldwide by performers such as Ensemble Intercontemporain, Klangforum Wien, Oslo Sinfonietta, The Norwegian Radio Orchestra, BBC Scottish Symphony Orchestra, Fretwork, Cikada, Mivos and Bozzini string quartets, Quatuor Renoir, Engegård Quartet, Red Note Ensemble, Andreas Borregaard, Torben Snekkestad, Marianne Beate Kielland, SPUNK, Frode Haltli, POING and many more. Portrait concerts with her music has been heard in Toronto and Vienna, she has been composer in residence at festivals like Other Minds in San Francisco, Trondheim Chamber Music Festival, Nordland Music Festival in Bodø, Avanti! Summer Festival in Finland, Båstad Chamber Music Festival and Huddersfield Contemporary Music Festival.
David Buckland artist and founder of the Cape Farewell charity in 2003, bringing scientists and artists together to address the climate challenge. His presentation will showcase how artists including Antony Gormley, Sophie Calle, Alex Hartley, composers Jonathan Dove, Ryuichi Sakamoto and choreographer Siobhan Davies among a host of others have made work that addresses how our dynamic culture has created the climate change legacy. Artists gravitate towards the defining issues of their time and the impact we humans are having on our habitat is profound and possibly dangerous.

Read more:
The Marshall Islands – A Cape Farewell Arts/Science Expedition March 2019