Seminar/konferanse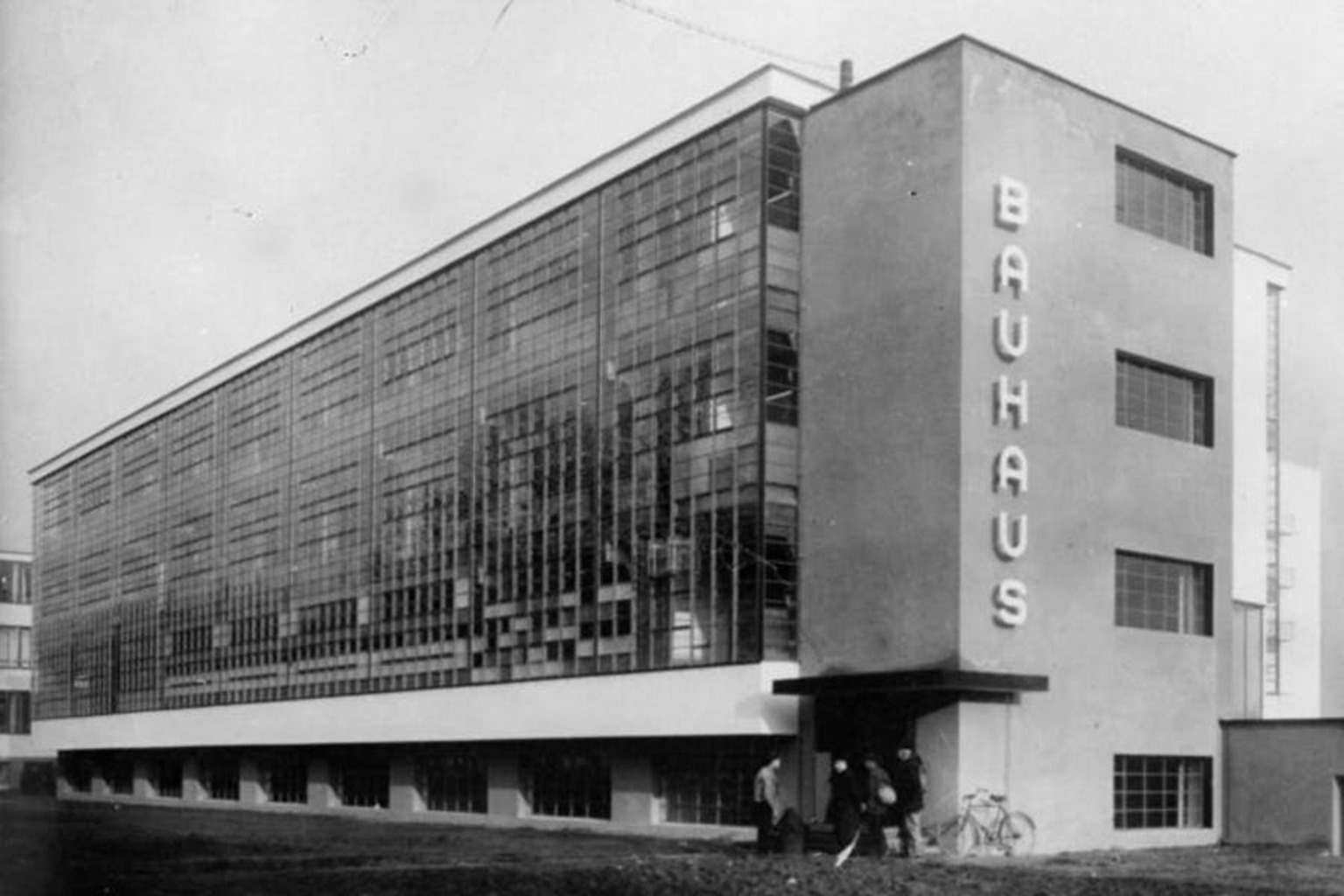 Agenda Art and Craft: Know Your Bauhaus I
Know your Bauhaus I is part of the seminar series  Agenda Know Your. Bauhaus was the most influential school and eventually modern art movement in Europe of the 20th century, founded by Walter Gropius in 1919. 
Place: Cinema, Kunstnernes Hus.
Admission is free, no registration required, we advise you to be early.
Bauhaus was based on 19th and early 20th centuries trends like the arts and craft movement, that had sought to reunite creativity and manufacturing. Bauhaus was characterized by its unique approach to teaching, and to artisticially explore art´s approach to society and technology through all major art forms including design and architecture, and performing arts.
Bauhaus also had a major impact both in Europe and the United States long after the school had closed in 1933. Major artists such as Paul Klee, Annie Albers and Josef Albers, Johannes Itten, Wassily Kandinsky, Marianne Brandt, Mies van der Rohe and Marcel Brauer were all connected to the school as founders and teachers. Bauhaus aimed to rejuvenate art and design for everyday life, and even though the school abandonded the old tradition of fine art education, it maintained an emphasize on theoretical and theoretical teaching, although linked to practical skills. Bauhaus leveled the old hierarchy of fine arts with craft, and paved the way for ideas that has inspired artists since.

Agenda is a cooperation between department Art and Craft, Oslo National Academy of the Arts and Kunstnernes Hus, facilitated by professor Lotte Konow Lund.
Program 12. oktober Kunstnerens Hus  
Language: EN/NO ( English from 11.00)
09.30 Morning Coffee
10.00 Velkommen /Welcome by Ellen Aslaksen Dekan Kunst og Håndverk/Dean Arts and Craft
10.05 Øyvind Storm Bjerke:  Bauhaus:  Fra okkultisme til marxisme
10.45 Elise Storsveen presenterer billedmaterialer relatert til Bauhaus fra sitt store billedarkiv
11.00 Astrid Skjerven: Bauhaus and SHKS

11.45- 12.45 LUNSJ /LUNCH

12.45 Widar Halén: Bauhaus Return
13.30 Karen Disen: The Ornament in Bauhaus
13.45 Ruth Baumeister: Women at the Bauhaus
Øyvind Storm Bjerke is a Professor in Art History at the University of Oslo.
(Bio in link)

Elise Storsveen (født 1969) bor og arbeider i Oslo og jobber hovedsakelig med collage og tekstil. Hun er utdannet ved Statens håndverks- og kunstindustriskole (1988-92) og ved Statens kunstakademi (1992-96). Hun har hatt en rekke utstillinger, deriblant på Kunstnernes Hus, Kunstnerforbundet, Galleri Soft og 0047. Storsveen har undervist ved Kunstakademiet i Oslo og arbeider i tillegg med fanzinen Album med Eline Mugaas, som har blitt presentert på MOMA i New York, Kunsthalle Zürich og New York Art Book Fair. Hun står også bak en rekke offentlige utsmykkingsoppdrag, deriblant ved Ila Landsfengsel, St. Olavs Hospital i Trondheim og Litteraturhuset i Oslo.
Storsveen har også kurateret blant annet Tegnebienalen 2016, Kunstakademiets avgangsutstilling og kuraterte Hold stenhårdt fast på greia di sammen med Eline Mugaas og Kunsthall Oslo.
Astrid Skjerven is Professor in design theory at OsloMet – Oslo Metropolitan University. She has a PhD in art history from The University of Oslo. Her special field of interest is the phenomenon of Scandinavian design seen in a global context, the impact of aesthetics on daily life, and cultural sustainability. She was member of the EU COST Action IS 1007 Investigating Cultural Sustainability 2012-1015, and is a board member of The International Society on Sustainable Development Research (ISDRS). She has published articles in international scientific journals, has been co editor of two special issues on design in the journal Sustainable Development. She is member of the advisory board of the journal FORMakademisk. She has recently published the book Design for a Sustainable Culture: Perspectives, Practices and Education (Routledge 2017), in cooperation with Janne Beate
Dr Widar Halén was until recently Director of design and crafts at the National Museum, and is now Senior researcher. He studied in Oslo, Tokyo and at Oxford, where he was awarded his doctorate on the first industrial designer Christopher Dresser 1834-1904 (1989) (often mistaken for Bauhaus). He published the first monograph on Christopher Dresser (Phaidon 1990, new edition 1993) and in 2002 he was responsible for the exhibition and catalogue Christopher Dresser in Japan, which toured museums in Japan. Recently he co-curated the exhibition Gerhard Munthe - Enchanted Design, and he has been responsible for more than 5o exhibitions and has published extensively on design history issues in Norway and worldwide. His research on Marianne Brandt, Bauhaus and Norway was published in Henie Onstad Art Centre's catalogue Bauhaus in Norwegian (2014).
Karen Disen is a jeweler and metal artist. She has been teaching drawing and composition at the Design dep. and Art and Craft dep. since 1987. Among her favorite subjects are rhythms, improvisation, ornaments and visual abstractions from imagination. She has given lectures at National Museum of Art, Architecture and Design and through Norwegian Crafts at several Art centers in Norway. Since "Jugend Gestaltet" in München in 1987, Karen has been internationally known and in the same year she established her own studio. Her work is original, she has specialized in weaving and welding stainless steel thin as paper. The visual language, possibilities in techniques and the capability of the stainless steel fascinate and challenge her. Amongst her early works, the container/basket like objects had lot of attention and she is represented at all three museums of applied art in Norway. When Karen work with jewelry, anatomy and movements of the body together with gravity, are central aspects in her designs.

Ruth Baumeister is an architecture historian, researcher and writer, specializing in the post-war European avant-gardes in architecture and art. Since 2014, she holds the professorship of architecture history and theory at Aarhus School of Architecture. She received a PhD in architecture history from TU Delft with a thesis on the Danish Cobra artist Asger Jorn´s concept of architecture. She has taught at the TU Delft, Bauhaus-University in Weimar, the Willem de Kooning Academy in Rotterdam and held the position of a visting professor at the University of Cagliari, in Italy. She is the editor of: "Fraternité Avant Tout: Asger Jorn´s writings on art and architecture", (010 Rotterdam, 2011); she co-edited: "The domestic and the foreign in architecture", (010 Rotterdam, 2007); she is the author of "De l´architecture sauvage", (nai 010 Rotterdam, 2014); "Asger Jorn in images, words and forms", (Scheidegger& Spiess, 2014); "What moves us? Le Corbusier and Asger Jorn in Art and Architecture," (Scheidegger& Spiess, 2015). Her research interests include Scandinavian modernism, Bauhaus, Le Corbusier, architecture & tourism and curatorial practice in architecture.