Seminar/konferanse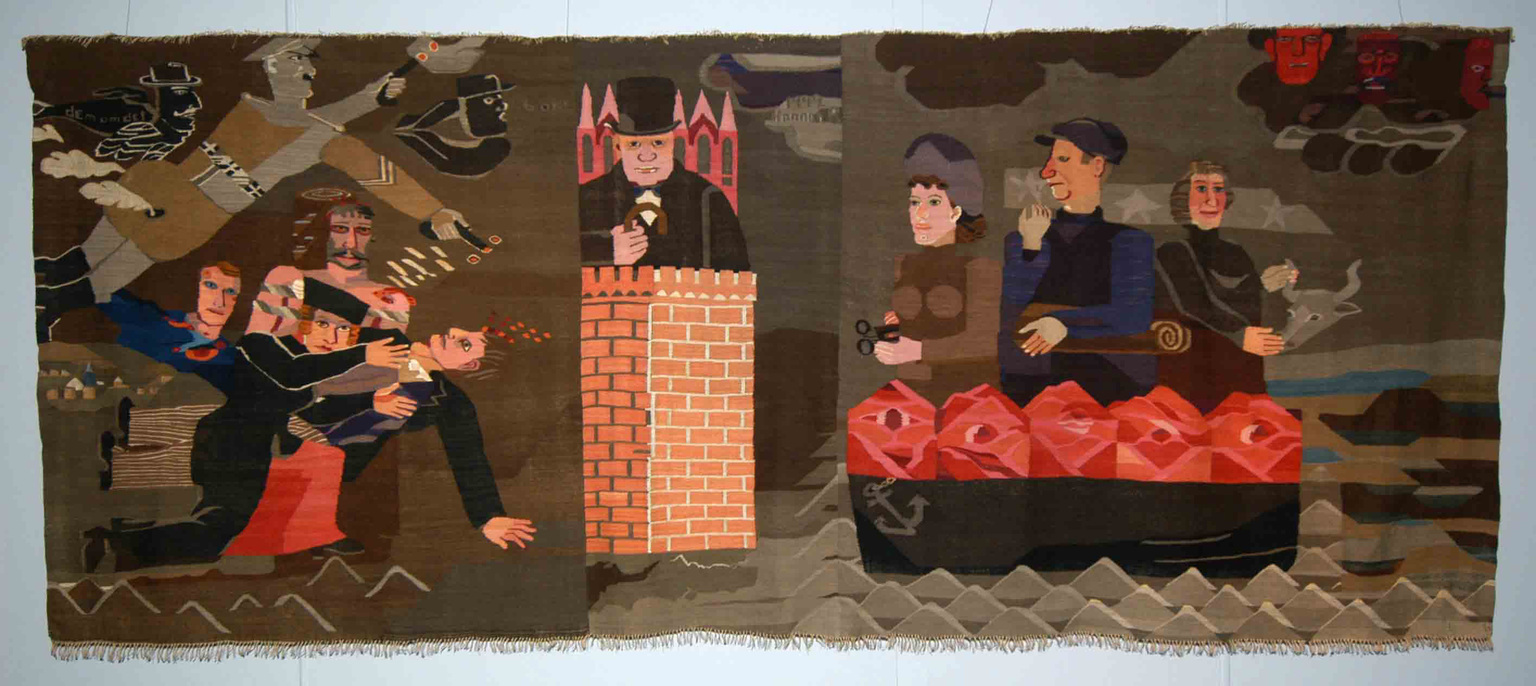 Agenda: William Morris / Hannah Ryggen
Although Hannah Ryggen was born 60 years after William Morris, both of them were pioneers on textile arts and craft and both were equally socially and politically engaged. KHiOs' Agenda Seminars are lucky to have two experts with us on respectively Morris and Ryggen. 
William Morris is an important and relevant historical British artist still referred to by contemporary artists. The exhibition Hannah Ryggen: Woven Histories at Modern Art Oxford, has been a great success in England in 2017.
William Morris (1834–1896) was an English designer that believed that everybody has a right to a beautiful house. He was also a poet, a novelist and translator and a social activist. Associated with the British Arts and crafts movement, he was a major contributor to the revival of traditional British textile art and methods of production. His literary contributions helped to establish the modern fantasy genre, while he played a significant role in propagating the early socialist movement Britain.
Hannah Ryggen (1894–1970) is one of the most significant Scandinavian artists of the twentieth century. Her tapestries are visual responses to major and minor events, conflicts and processes. She captured the world in her weaving. In the early 1930s, she addressed fascism and the destructive consequences of Nazi power. Violence and abuse are visualized in an idiom reminiscent of modern, critical history painting. Her narrative drive goes hand in hand with a free accentuation of abstract patterns, shapes and colors. The exhibition Hannah Ryggen: Woven Histories at Modern Art Oxford echoes a broad renewal of interest in Ryggen's figurative and highly captivating modernism internationally. It is produced in collaboration with the Moderna Museet in Malmö. ( It was also exhibited at The National Museum, Oslo, in 2015.)
"Since her death in 1970, the Swedish-born artist has remained a defining figure in Scandinavia, although she has only recently been rediscovered by the wider world. For most in the UK, this exhibition will be a revelation, and not just for her oddball mix of scalding protest and rustic weaving. What's clear here is why Ryggen strikes a chord now. Her art has plenty to say when it comes to today's most urgent political and environmental issues, from the "alt-right" to the slow food movement." The Guardian 2017.
Carien Kremer was Curator at the William Morris Gallery from 2008 to 2017. She worked on the award winning redisplay in 2012 and co-authored the guidebook 'William Morris in 50 objects'. She now works as Curator for the National Trust in London and the South East.
Marit Paasche works as an independent art critic, curator and writer, based in Oslo. Her latest book, Hannah Ryggen en fri, won the Critic's award for the best non-fiction book for 2016 and will now be published in English by Thames and Hudson in October 2019. Paasche has been an author and editor of several other books, including Lives and Videotapes: The Inconsistent History of Norwegian Video Art (Feil forlag, 2014) We Are Living on Star (Sternberg Press, 2014), A Thousand Eyes: Media Technology, Law, and Aesthetics (Sternberg Press, 2011), and Urban Images: Unruly Desires in Film and Architecture (Sternberg Press 2011). Paasche is now working on an exhibition showing Hannah Ryggen alongside contemporary art at Schirn Kunsthalle in Frankfurt in October 2019.
Programme
Friday 23 February
10.00 Introduction by Dean at the Art and Craft Department Ellen Aslaksen and Professor Lotte Konow Lund
10.10 Carien Kremer, Transforming the world with beauty - the life and legacy of William Morris
11.40 Marit Paasche, Rage in Order – Hannah Ryggen and Art
12.40 - 13.00 Discussion and questions: Carien Kremer and Marit Paasche discusses links between Hannah Ryggen and William Morris

Agenda Arts and Craft is a cooperation between the Art and Craft Department, KHiO, and Kunstnernes Hus. The program is free and open to all. We do not reserve seats, please come early.