Forestilling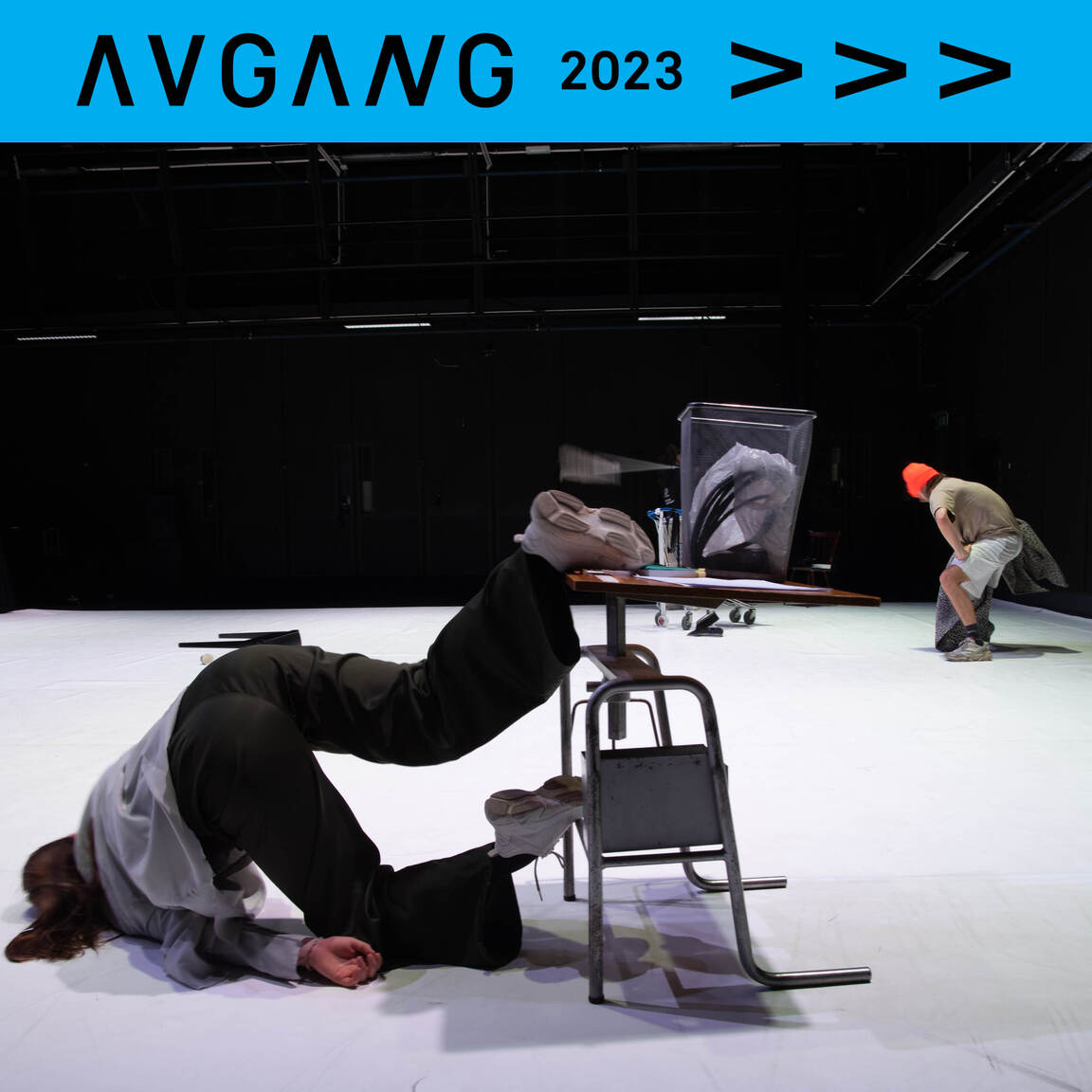 Avgang 2023: I am the guest. You are the Host. Dance is the ghost.
I am the guest. You are the host. Dance is the ghost (IYD) is a project initiated by Sanghoon Lee as his master project in choreography at KHiO.
IYD is the choreographic framework that focuses on how to create time and space for collaboration through dance and notation. The development of the framework will highlight the production of dance-making that incorporates the ideas and methods developed during the project.
'I am smoking while looking at the bridge and imagining the first person who looked out this river and dreaming of building a bridge to connect the two pieces of land. It seems impossible to collect people and negotiate ideas and designs to build such a huge structure and make them believe it is possible to produce the bridge. What an absurd idea to re-define that two different pieces of land are actually one? How did he manage to make people dream of a bridge together after all? I look around and see all the roads, the buildings, the concept of religion, and the idea of establishing the country. I soon realize the world that we live in is the product of a dream.' - Choreographer's note, 2023-01-23, Oslo Airport.
IYD is a mode of production that allows different pieces of work to be created over the course of five days, from Monday to Friday. Each week, a new concept is introduced, along with a guest artist. The team then spends a week to generating questions, creating a dance score, and finally translating it into movement material. The final product is presented in a "work in progress" showing on Friday, open to the public to attend and experience the creative process.
There are two different types of showing schedules: Every Friday in February (week 5 to week 8) there will be 4 different work-in-progress shows to share the outcome of the framework.
The final presentation of the project will be shown on week 9 from the 1st to the 4th of March.
Description for Work-in-progress

#1 ''It' is determined by in-relation" (3rd of February)
The project aims to address the paradox of negative entity and existing dance by introducing the concept of "in-relation." Through the use of relative measurement mathematics, the idea that everything is relative is emphasized. By identifying a reference point and defining the relationships between elements, the abstract concept of a negative entity can be brought to life through physical expression. The project strives to bridge the gap between contrasting ideas and offer a unique perspective on the integration of negative entity and existing dance.

#2 "While They Hesitate, Time Slips Away" (10th of February)
The project aims to produce a dance performance exploring the concept of uncertainty. It aims to challenge the dancers' bodies by giving them the contradictory task of articulating the uncertainty that exists at the border of these two spheres: stage and daily life.

#3 "Most Things Have Been Done" (17th of February)
An experimental dance project that aims to explore the relationship between doubt and movement. The project seeks to integrate the dancer's doubt as a material for movement, using text generated around the theme of doubt as a dance score. The project's aim is not to create a final performance piece but rather to function as a laboratory or workshop where dancers can observe their emotional and psychological experiences during the creative process. The project acknowledges the negative emotions that may arise during this process, such as doubt, insecurity, fear, and anxiety, and emphasizes the importance of working with uncertainty, finding a position, and taking time and space to move forward.

#4 (To be confirmed) 24th of February, Friday. 16:00
Schedule for Final presentation

(Scene 4)
1st March, Wednesday. 18:00
2nd March, Thursday. 18:00
3rd March, Friday. 12:30, 18:00
4th March, Saturday 14:00
Credit
Choreographer: Sanghoon Lee
Co-creator/Performer: Jesper Sandvik, Katja Weber, Mila Piljevic, Marlene Bonnesen, Fie Dam Mygind, Nicolaj Wamberg
Notator: Nina Kunzendorf, Nicolo Groenier
Documenter: Sara Abbasnejad
Costume designer: Jennie Steen
Light designer: Eirik Lie Hegre

Supervisor: Janne-Camila Lyster, Manuel Pelmuş