Forelesning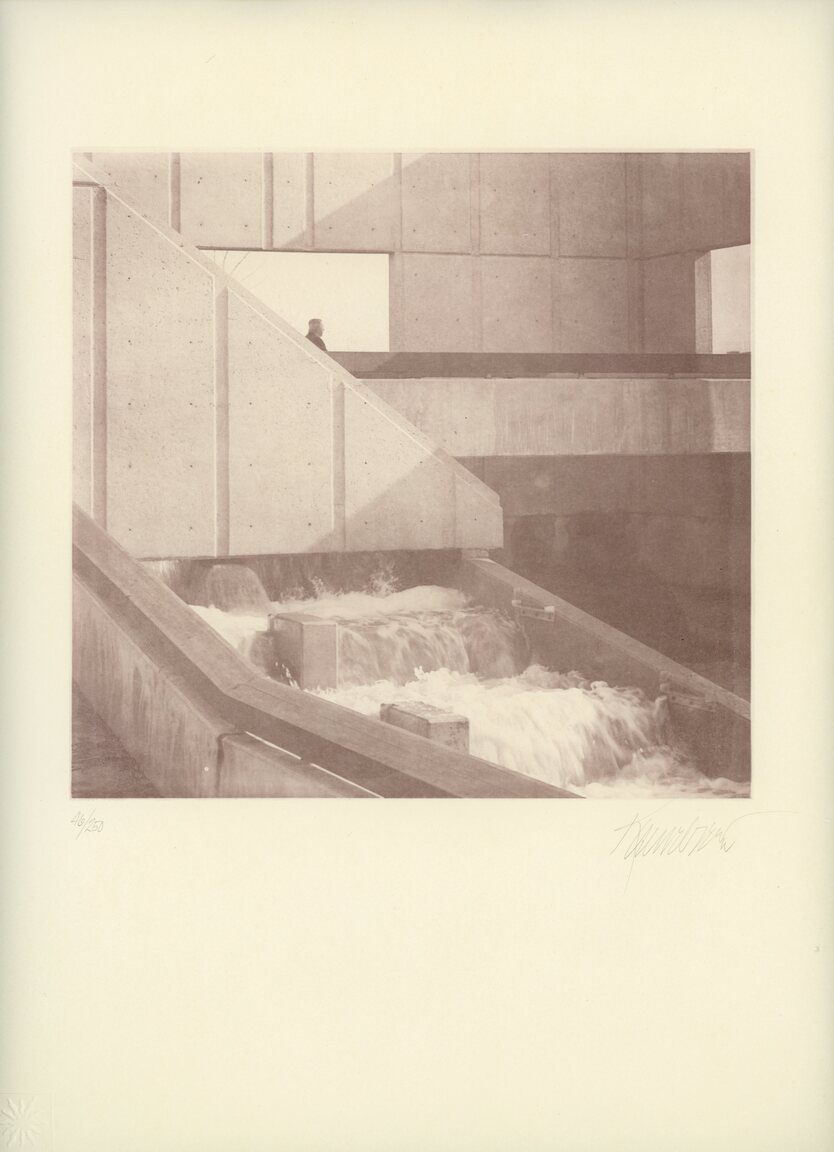 Art and Craft Lectures: Malin Graesse: Grey as in fish (and concrete): concerning bridging gaps and questioning difference
In this talk Malin Graesse (University of Oslo) will discuss how animal bodies are mediated and understood through infrastructure and landscape design, and she will pose questions concerning the role of art and design in ecosystem processes in water bodies.
In the recent years the idea of a binarity between nature and culture has been questioned by scholars and artists within diverse fields of interest. This understanding of human beings as part of geological, environmental and ecological processes can potentially challenge established knowledge systems and invites us to be what Marco Armiero calls "undisciplined". Taking her point of departure from case studies of fishways (linear habitation links in waterbodies) Graesse will discuss how expanding on conventional art historical frameworks - by being "undisciplined"- challenges not only the idea of what practices and objects constitute a "work of art" within an ecological world-view, but the idea of what is "nature" and what is "culture" as well.
Location: The Auditorium, KHiO and online on Zoom.
Join the Zoom meeting
Malin Graesse (1986) is an art-and design historian, and environmental humanities researcher living and working in Oslo, Norway. She has worked with theories of craft and design where she most recently she co-authored a chapter in an anthology on Nordic design culture to be published on Routledge in 2022. In 2016 she received the Norwegian Association for Arts and Crafts` theory grant for her MA thesis on the social and ecological design of Austvtan Craft Central. She has curated the exhibition Tid. Tråd. Tegn: Inge Bjørn i Guttormsgaards arkiv (2019) at Guttormsgaars arkiv,and has published articles in journals like Kunsthåndverk and Kunstavisen. Graesse has recently written on the sculptural practice of Johanne Hestvold (published by Heavy Books in 2021), and is part of the interdisciplinary scenography research project +Habitat+.
Art and Craft Lectures is an interdisciplinary public annual lecture series devoted to art education and research at the intersection of art practice and theory that takes place three times each term. It is hosted by the Department of Art and Craft at Oslo National Academy of the Arts and highlights the breadth and depth of the art practices at the department, providing different perspectives on art and craft and art and public space.
The series, organized by Sara R. Yazdani in dialogue with faculty and the students' research and practice, is part of the theory courses in the department. The Fall 2021 and Spring 2022 series is devoted to art and ecology.