Forelesning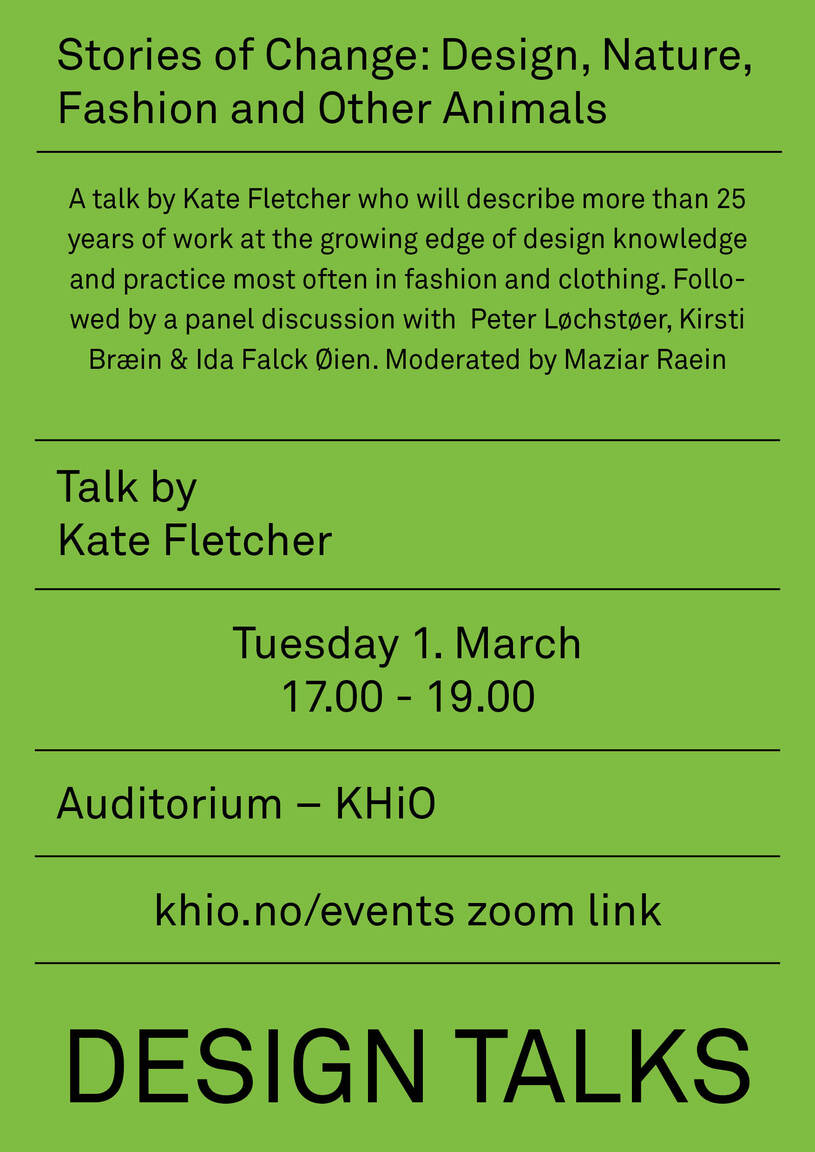 Design Talks: Kate Fletcher
Stories of Change: Design, Nature, Fashion and Other Animals.
In this talk I will describe more than 25 years of work at the growing edge of design knowledge and practice most often in fashion and clothing. I will reference usership, Earth Logic, localism, decentring processes, design-nature relations and systems thinking, building towards a sense of multiple interdependencies between ecological systems, design and change. I will also talk about life writing as direct environmental action and how garments can be a 'way in' to a changed natural understanding, embedding us more firmly in the world in which we live and on which we are dependent on for our survival.
- Kate Fletcher -
The talk will be followed by a panel discussion with Peter Løchstøer, Kirsti Bræin og Ida Falck Øien. Moderated by Maziar Raein.
Kate Fletcher is a Professor at the Royal Danish Academy, Copenhagen and at the Centre for Sustainable Fashion, University of the Arts London. She is one of the most cited scholars in fashion and sustainability, and her work, including that on post-growth fashion, fashion localism, decentring durability and Earth Logic, defines and challenges the field. She has written and/or edited 10 books available in eight languages. She is a co-founder of the Union of Concerned Researchers in Fashion. Her latest work is about design and nature.