Forelesning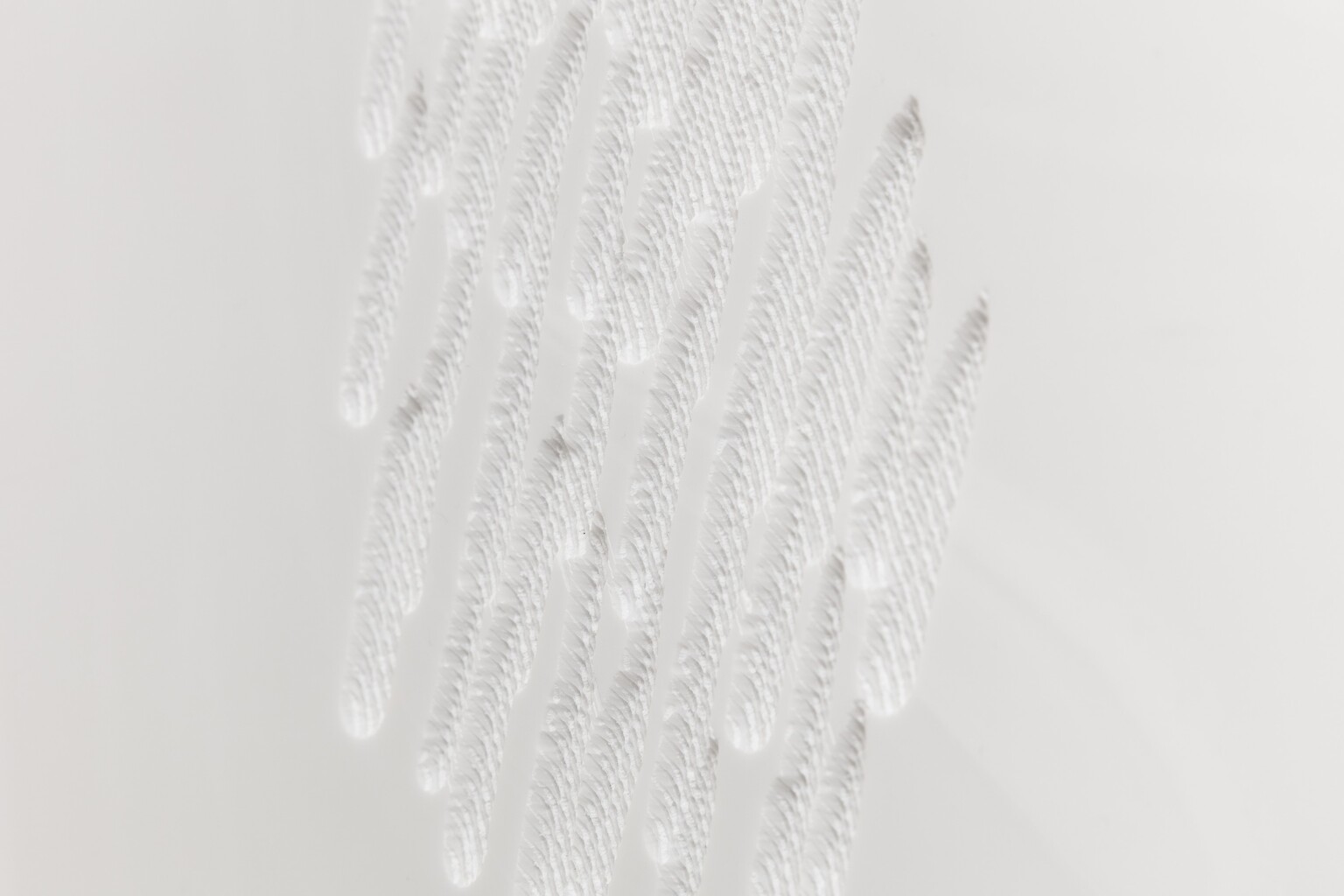 Midterm evaluation: Petrine Vinje
PhD fellow Petrine Vinje presents her doctoral artistic-research project On Interface | Questioning Memory, Matter and Meaning Through the Haptic.
The project investigates how human-technological relations shape materials, artefacts and spatial environments, connecting to the imaginative and not-yet known.
External respondents: Anne Haanning and Proffessor Ines Weizman
Supervisors: Sunniva McAlinden, Andreas Bunte
Program
09.00 Coffee, meet and greet, and a chance to see some of Vinje's work
09.30 Welcome by the Art and Craft Department, Dr. Sara Yazdani (Associate Professor of Art Theory)
9.45–10.30 PhD fellow Petrine Vinje presents works and talks about her doctoral project
10.30–10.45 Break
10.45–11.30 Discussion between the respondents and the PhD fellow (moderated by Sara Yazdani).
11.30–12.00 Questions and responses from the public (moderated by Sara Yazdani).
Anne Haaning

Anne Haaning's practice revolves around an interest in digital ontology in the context of colonialism and myth. It usually employs CG animation and video installation. In 2020 she was awarded a practicebased PhD from Kunsthøgskolen i Oslo, Norway. The works that grew out of this project have been exhibited in Tromsø Kunstforening, Norway; Dieraum, Berlin and Den Frie – Centre for Contemporary Art in Copenhagen. The final installation of the work was acquired by the National Gallery of Denmark and has been given honorary awards by the Danish Arts Foundation and Anne Marie Telmányi født Carl-Nielsen's Fond. In addition, her work has been widely exhibited, internationally in among other places: Jing'an Sculpture Park, Shanghai, The Jerwood Space, London, Whitechapel Gallery, London, Taipei Contemporary Art Center, the Icelandic Biennial: Sequences Vll, CPH:DOX, Nottingham Contemporary, FACT, Liverpool, CCA, Glasgow International and Kunsthal Charlottenborg.
Ines Weizman

Ines Weizman is an architect and theorist whose method 'Documentary Architecture' studies the material history of buildings, media and technology artefacts. Ines Weizman is the Senior Tutor for the MPhil/ PhD Architecture at the RCA. She is the founding director of the Centre for Documentary Architecture (CDA), an interdisciplinary research collective of architectural historians, filmmakers, and digital technologists. Weizman was trained as an architect at the Bauhaus University Weimar and the Ecole d'Architecture de Belleville in Paris, Cambridge University, and the Architectural Association where she completed her PhD thesis in History and Theory. She taught at the Architectural Association, Goldsmiths College London, the Berlage Institute of Architecture in Rotterdam and London Metropolitan University. She is the former director of the Bauhaus Institute for the History and Theory of Architecture and Planning. Further, she is the author of Documentary Architecture. Dissidence through Architecture (2020) and editor of the anthology Dust & Data: Traces of the Bauhaus across 100 Years (2019).
Petrine Vinje

Petrine Vinje is a visual artist based in Oslo. Her sculptures and installations explores ideas about temporality and spatiality in the systems of the material and immaterial. Petrine Vinje has been conducting temporal, interdisciplinary projects in public space, commissions and artistic research projects. Her work have been exhibited in a number of national and international group exhibitions, and in solo exhibitions at Fotogalleriet, Oslo (2018), the Museum of Cultural History, University of Oslo (2014), Tegnerforbundet (2017) amongst others. She has conducted several public commissions including for the Research Council of Norway, and the Norwegian Defence Estates Agency. In 2018, Vinje published Anthology – Anatomical Theatre, a volume based on a project where she invited scholars and artists to contribute in a vast associated programme that was set in a replica of the Nordic anatomical theatre in Uppsala, Sweden (1562-64), produced for the Norwegian Sculpture Biennale (2013). She received her MA in Fine Art at the Institute of Colour, KHiO – Oslo National Academy of the Arts in 2005, and is currently a PhD research fellow at Department of Art and Craft, in KHiO.
Sara Yazdani

Sara Yazdani is an Associate Professor of Art Theory and history in the Department of Art and Craft at Oslo National Academy of the Arts, and an Associate Lecturer in Art Theory at the University of the Arts, London. She received her PhD in art history and media aesthetics from the University of Oslo in 2019, and her fields of research are modern and contemporary art with a particular focus on ecology, the relationship between art, media, technologies, photographic theory, abstraction and process philosophy. In 2021 she was a postdoctoral fellow in Art History at the Institut für Kunst- und Bildgeschichte at Humboldt-Universität zu Berlin, in 2019 a research affiliate in Environmental Humanities at the Norwegian University of Science and Technology, NTNU, Trondheim, and between 2016 and 2019 she was co-leading the research group Media Aesthetics at the University of Oslo. Yazdani organized Parallel Ecologies. Art, Media, and Environments at Kunstnernes Hus in Oslo 2021. Her work is published in Art Journal, Afterimage, Flash Art, Artforum International, Mousse Magazine, Kunstkritikk, Art & Education, Objektiv, and a number of anthologies and exhibition catalogues on modern and contemporary art.
.