Forelesning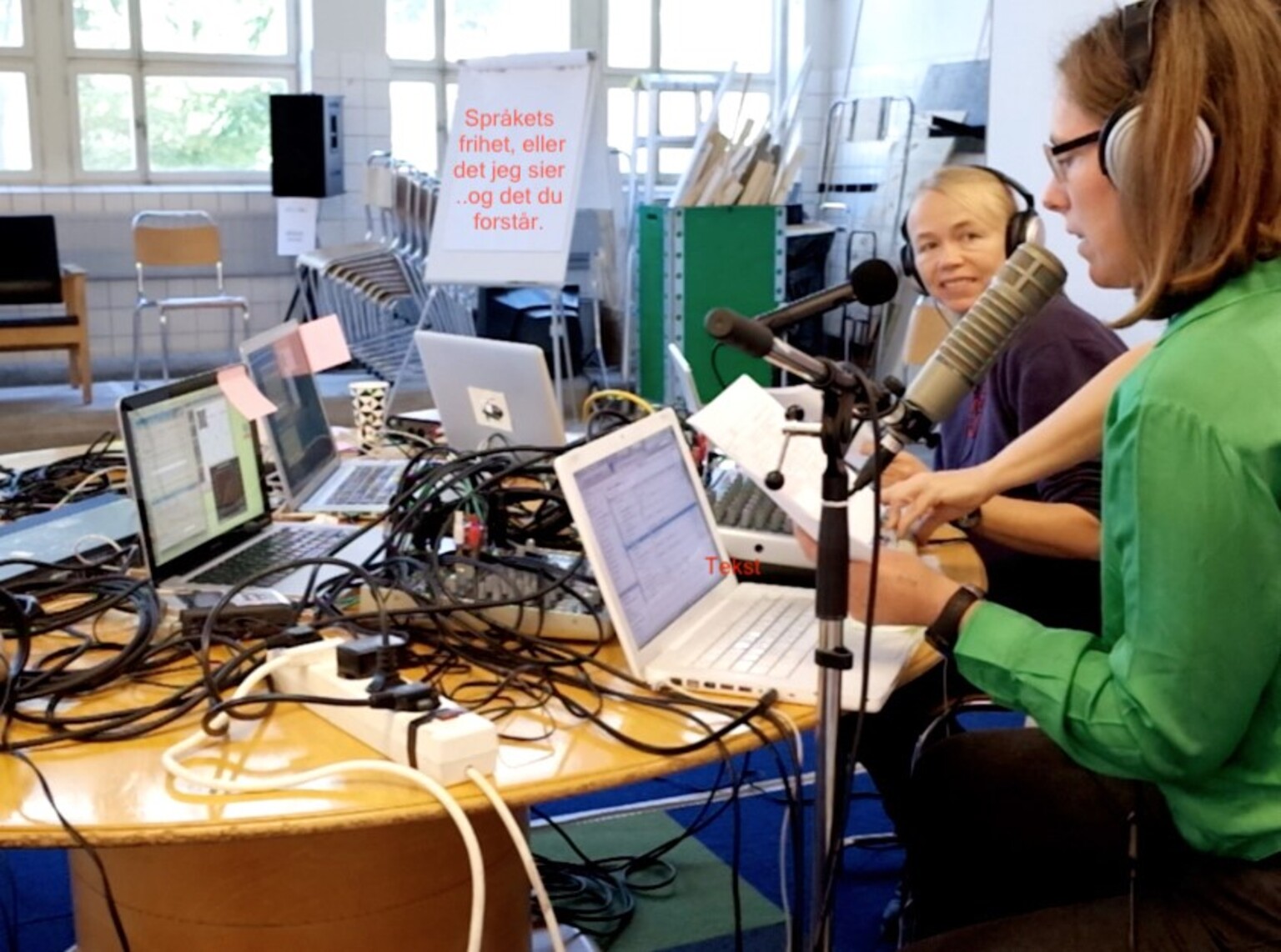 Art & Public space: To conquer the air with art
A lecture with Yngvild Færøy and Søssa Jørgensen.
In Norwegian language there are two sayings describing the performative and forward leaning aspect of radio broadcasting; To take the air and To be on air. We were kids in a time with only one national radio channel - and when we later took the opportunity to include radio as part of our art practice we explored the medium in different ways, from the FM technology of last century to the multi channeled digital communication universe of today. How did our work change with it, and what does it mean to enter the public air with art?
As part of the sound art collective BallongMagasinet (1996 - 2006), starting off at the Oslo feminist radio,
RadiOrakel, Færøy and Jørgensen became vital contributors to the emerging Nordic sound art scene of the 90's, initiating sound art and radio productions involving artists, composers, writers etc. The last years as a duo, they have focused on podcasts and live radio happenings, all based on their interests regarding coexistence. Their work often evolves from meeting people ( and animals ) in their everyday environment, and processing this into impressionistic portraits and documentary collages of uttranced and concrete sound. The podcast series Folk & Dyr is their ongoing project where this themes are taken further. Færøy / Jørgensen has collaborated with National public broadcasting companies of Norway and Sweden, and art institutions such as Konsthall C Stockholm, Tenthaus Oslo, OCA, Notam, Gallery F15. Søssa Jørgensen, b. 1968, is based at Øvre Ringstad farm, Skiptvet. She works in many formats, with anchor points in video, performance and sound. She is one of the artists behind Sørfinnset skole / the nord land. Yngvild Færøy b. 1970, is based in Oslo, works with drawing and sound, is active as a writer, curator for public art projects for Public Art Norway (KORO) and the City of Oslo.