Forelesning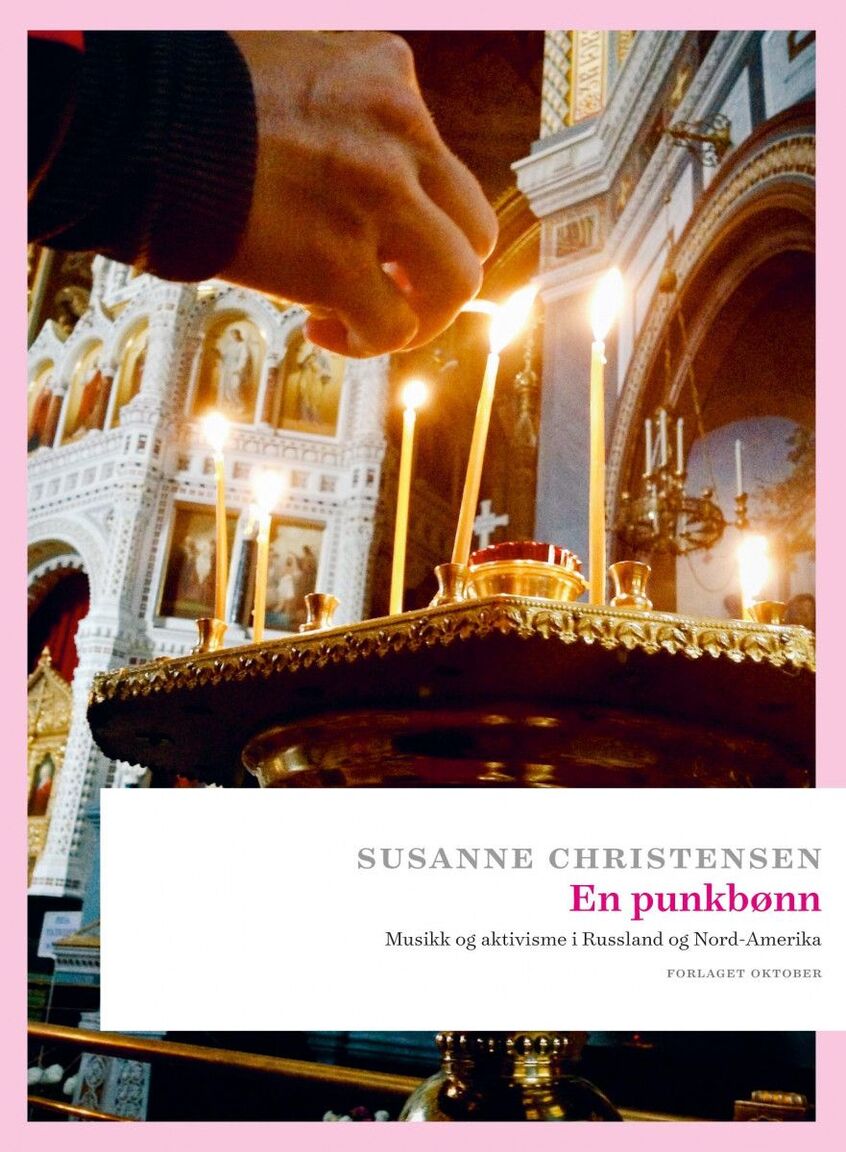 Open Lecture: Susanne Christensen
Rip it up and start again. Rewriting punk and surrealism: An exploration of the connections between the surrealist artist Leonora Carrington and ecofeminism.

Susanne Christensen: My starting point for the open lecture will be my long form essay ("Leonora's Journey" Forlaget Oktober 2019) about the British-Mexican artist and writer Leonora Carrington (1917-2011). Both "Leonora's Journey" and my previous non-fiction book ("A Punk Prayer" Forlaget Oktober 2015) about connections between Pussy Riot and the riot grrrl movement of the 90's have elements taken from different genres and styles. The somewhat slapstick journalism provides both books with accounts of travels to Russia and Mexico, where the writer meets obstacles (being lost, not knowing the language), and includes stories of failures, but also surprise meetings with magic friends who open doors. Being lost and failing could be viewed as a method to reach a state of openness and coincidence, much in line of the way the French surrealists and situationists viewed the city: Is failing the hallmark of the spirit of true experimentalism? In this way both books draw in the landscape and accidential events and meetings. The writer describes herself as an insect, she is not here to master the grad narrative like so many travel documentarists seem occupied with. Still, although it is subjective writing it is engaged in facts and in the people she meet, not lost in inner space.
The main themes of the two books might be "punk" and "surrealism" but it is a rewriting of both with a feminist twist. I stay away from the usual nihilist understanding of punk, which is only one side to the story, and engage in 90's feminist punk movements in North America, much referenced by Pussy Riot in 2012 when they were known to the world for their protest action against President Putin in Moscow's Cathedral of Christ the Saviour. In much the same way surrealism is being reread with the focus on the female artists of the   movement, a viewpoint that is just breaking through now so many years after the official story with André Breton and Max Ernst in the center. Carringtons work has been dismissed as hermetic, which is to say apolitical, but I place Carrington in the present with current themes of climate crisis and the mental crisis of the freelance culture workers and our precarious work conditions. Public space is also  being investigated through criticism of the way mobile phone technologyis heralded as a new kind of magic to make our movements more  efficiently directed towards our conscious planning.
The open lecture will focus on links between Carrington and the ecofeminism of the 70's. I'll suggest that Carrington's work can be read in the light of contemporary theories of Donna Haraway and Timothy Morton. I'm also going to talk about the work of the American ecofeminist pioneer Gloria Orenstein (who has a prominent place in my book) and French ecofeminist Françoise d'Eaubonne (1920–2005) and her 1974 book "Le Féminisme ou la Mort" where the term "ecofeminism" was first coined. "Le Féminisme ou la Mort" is now being translated for the first time to English and will be out on VersoBooks soon. I will present my first peak into this important work that is  currently being rediscovered.
Bio Susanne Christensen

Susanne Christensen (born 1969 in Copenhagen) attended creative writing schools in Bergen and Bø (1999-2001) and holds a master's degree at the University of Bergen in literature, feminist theory and art history (2006). She was part of the fanzine- and small press milieu in Bergen in the early 00's (as documented in the new publication by Tekstallianse "Bergensbrag-generationen") and together with Audun Lindholm and Øystein Vidnes she edited the experimental book series Biblioteket Gasspedal. She was a literary critic in Klassekampen for fifteen years (2003-2018) with a short transfer to Morgenbladet just to follow her editor Bendik Wold in his daring career moves. In 2011 she was named Critic of the Year by Norsk Kritikerlag. She was a co-editor of the literary magazine Vagant (2006-2009), she had a column there for many years and it is up and running again per 2020. She published widely on literature, art and popular music in Scandinavia. In 2009 she was invited to write art criticism at Kunstkritkk.no, and she continues to do so with special attention to her second hometown of Bergen.She is the new editor of Norwegian Art Yearbook and her first publication will be out in 2021 documenting how the corona crisis hit the Norwegian art scene.