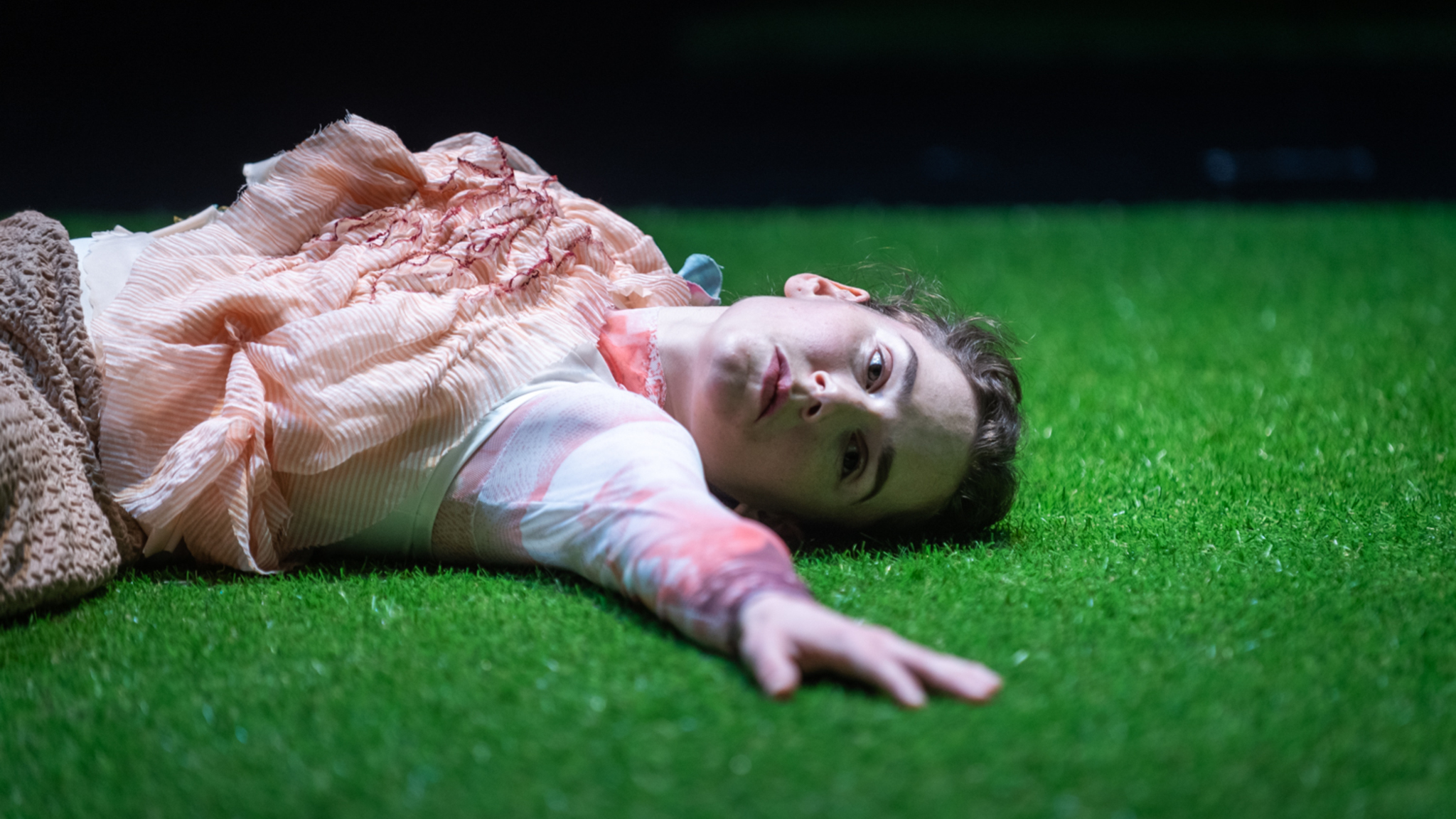 Master's in dance
The master in Dance is a two-year full–time programme that looks closely at the process of transition from the dancer as a craftsperson to the dancer as an artist and performer.
The programme opens for an exploratory approach to being a performer in today's performing arts field and it invites dancers who are passionate about embodiment and seek to develop their agency as a dancemaker and performer.
The study provides theoretical perspectives that illuminate the art of dance as a cultural expression in aesthetic, dance historical, political, ethical and social contexts. In the study, we look at how thinking about art can interact with practical art production and vice versa.
The workshops and courses involve areas such as Movement Practice, Performing and Creative Method, Project and Performance Practice, Performance Theory and Philosophical Aesthetics. During their studies, the students are provided with facilities and time to develop an MA graduation project, which ranges from performance to other possible formats of presentation.
Subjects are addressed in various ways such as workshops and study trips, lectures and seminars, projects, and performances. Teaching takes place in groups and through self-study – in continuous dialogue with teaching staff, other students, research fellows and guest teachers.
With an intake of just 5 students, major emphasis is placed on individual tutoring and on adapting the programme's content to individual needs. We value versatility in techniques, diverse backgrounds of physical training and diverse performance cultures; Cross-disciplinary exchanges at different levels of artistic development (BA, MA, Ph.D); providing conditions for experimentation in safe space that does not tolerate sexism, racism, ableism, and other kind of discrimination.
Parts of the programme are in collaboration with the master's programme in choreography and other study programmes across disciplines, both at KHiO and at other institutions.
The unique facilities at the Academy of Dance provide excellent working conditions and professional standard stage experience. Students also have access to a large library in the fields of performing arts and visual arts.
The programme offers methodical and professional skills in dance, dramaturgy, aesthetic, critical and performance theory and a national and international network. Additionally, the programme prepares students for research and for applying to the PhD programme in Artistic Research and other relevant doctoral programmes.
The pool of teachers includes Olive Bieringa, Jonas Kure Buer, Jonathan Burrows, Bojana Cvejić, Mette Edvardsen, Anne-Grete Eriksen, Ingri Fiksdal, Nikolaus Gansterer, Elisabeth Gmeiner, Rosalind Goldberg, Deborah Hay, Solveig Styve Holte, Siri Jøntvedt, Yuko Kaseki, Tor Lindstrand, Janne-Camilla Lyster, Chrysa Parkinson, Anders Paulin, Manuel Pelmus, Marta Popivoda, Per Roar, Torunn Robstad and Eszter Salamon.
Curriculum
Curriculum not available in English. Language of instruction is English.
Course Structure
Exchange
These exchange agreements are valid for master's in dance:
Admissions
There are no plans for admitting students to master's in dance the coming year.
About the Academy of Dance
The Academy of Dance was founded in 1979 as the National College of Ballet and Dance (Statens ballettskole). Since 1996 it has been part of Oslo National Academy of the Arts (Kunsthøgskolen i Oslo), which brings students of different disciplines together to form a broad, international community of arts and artistic skills. The unique facilities at the National Academy of the Arts, including well-equipped stages and studios, mean that students at the Academy of Dance have excellent opportunities to develop in a state-of-the-art working environment.