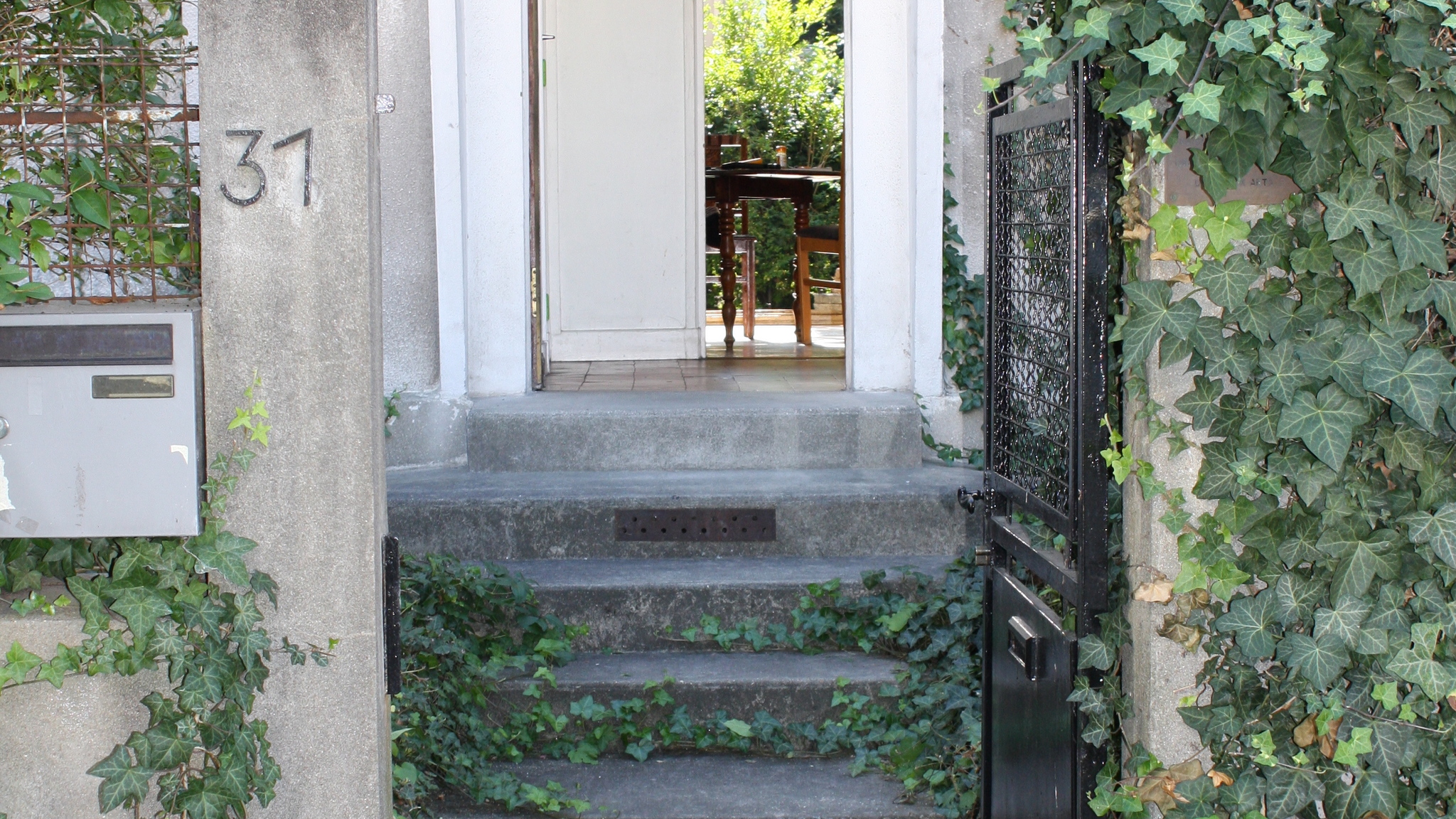 The Studio House in Arcueil
Thanks to donations from ten wealthy Norwegian art enthusiasts, in 1939 the National Academy of Fine Arts was able to purchase a studio house for use by "young art students" in the district of Arcueil, just south of Paris. The legendary Studio House has been used by artists since 1945. In recent years, the need for renovation was becoming increasingly evident, but now the house has been thoroughly overhauled and is once again available for periods of study and studio work to students and staff members at KHiO
A kind of artist-in-residence scheme has enabled more than 500 Norwegian artists to use the house for stays of varying length. As a cultural metropolis with a wealth of artistic and other attractions, Paris has long been an important destination for artists from every part of Europe. The Arcueil Studio House offers excellent working conditions. Paris is always Paris, and for those of a spritely disposition, the house is within walking distance of the city centre.
Renovation
The Studio House has been in almost constant use since 1945/46. However, in recent years the need for modernisation meant it was becoming increasingly unsuitable as a place to work. By 2012, the structural problems had become so serious that the house was effectively closed for use.

See the article in Aftenposten 30.01.2015 (Norwegian only): Kunstnernes hus i Paris står i fare for å bli ødelagt
The house has now been fully refurbished. At a cost of some 3 million Norwegian kroner (376,000 USD), contributed from KHiO's investment budget, and under the management of Statsbygg, the house has been thoroughly refitted, with new flooring, windows, bathroom and kitchen facilities, wiring and heating. It has been newly insulated and the walls replastered. Some of the furniture has also been replaced.
From November 2017, the house will be at the disposal of a new generation of students at KHiO for short periods of research and other study-related project work.
The artists' house
Over the years, more than 500 artists have used the house to pursue their creative work and as a reasonably priced opportunity to seek inspiration away from their routine environments. Many of those who have stayed here are now familiar names of Norwegian art history.
From the guestbook
Important to be in Paris and to view oneself in relation to what's happening.
Inger Sitter, 1955-60 (NRK)
There was something about this house, something special, that brought the dream of being an artist to life.
Børre Sæthre, 2014
What a gem of a place. Thank you, thank you.
Tori Wrånes, 2008
Being in Arcueil, you get a sense of continuity, of being part of Norwegian art history.
Crispin Gurholt, 2014
It was a centre, a home and a base camp for an encounter with an utterly new world.
Morten Krogh, 2014
The best energy – ever!
Christian Tony Norum, 2008
Anniversary publication
To mark the 75th anniversary of the Studio House in 2015, KHiO's principal librarian, art historian Åse Anna Markussen, published the book "Villa Moderne i Arcueil. Kunstakademiets atelierhus i 75 år". (The Villa Moderne at Arcueil. The National Academy of Fine Arts' Studio House at 75). The book tells the story of the house and those who have stayed there.
Facts
Address: 31 Villa Moderne, 94110 Arcueil
The property covers an area of 134 m2.
A two-storey, plastered brickwork house with partially excavated cellar, separated from neighbouring structures by fire walls.
Living area of 110 m2 consisting of:
A ground floor of 55 m2, with kitchen, living room, bathroom, entrance hall and bedroom
An upper floor of 55 m2 with studio, toilet and bedroom
A cellar of 30 m2 with three smaller rooms
Small front and back gardens of around 80 m2
The house can sleep four people in two bedrooms.
There is work/studio space for four people.
History
1926/27: Built according to drawings by the Danish painter and architect Georg Jacobsen
1926-35: Jacobsen lives in the Studio House (before moving to Oslo to become professor at the National Academy of Fine Arts, through to 1940)
1938/39: Professor Axel Revold raises NOK 11,500 to purchase a place for students and newly graduated artists to live and work
1939: The Norwegian State represented by the National Academy of Fine Arts buys the house from Georg Jacobsen
1945/46: The house is used by students
1966-67: Thorough renovation, funded by the Arts Council Norway
1985: Thorough renovation
1989: Minor renovation
2003: Minor renovation
2012-2016: Closed
2016-17: Major refurbishment under the management of Statsbygg, financed from KHiO's investment fund
Transport
The Studio House is located in Arcueil, a small district 5.3 km south of central Paris.
The nearest metro station is Laplace, on the RER network (blue line). See metrokart.
It is a 10–15 minute walk from Laplace metro station to the Studio House.
Application for a stay
Use of the Studio House is reserved for students and staff at KHiO.
Special guidelines apply for the use of the house, with two application deadlines each year.
An application form, guidelines and information for residents are available on the KHiOs student intranett (only Norwegian).