Performance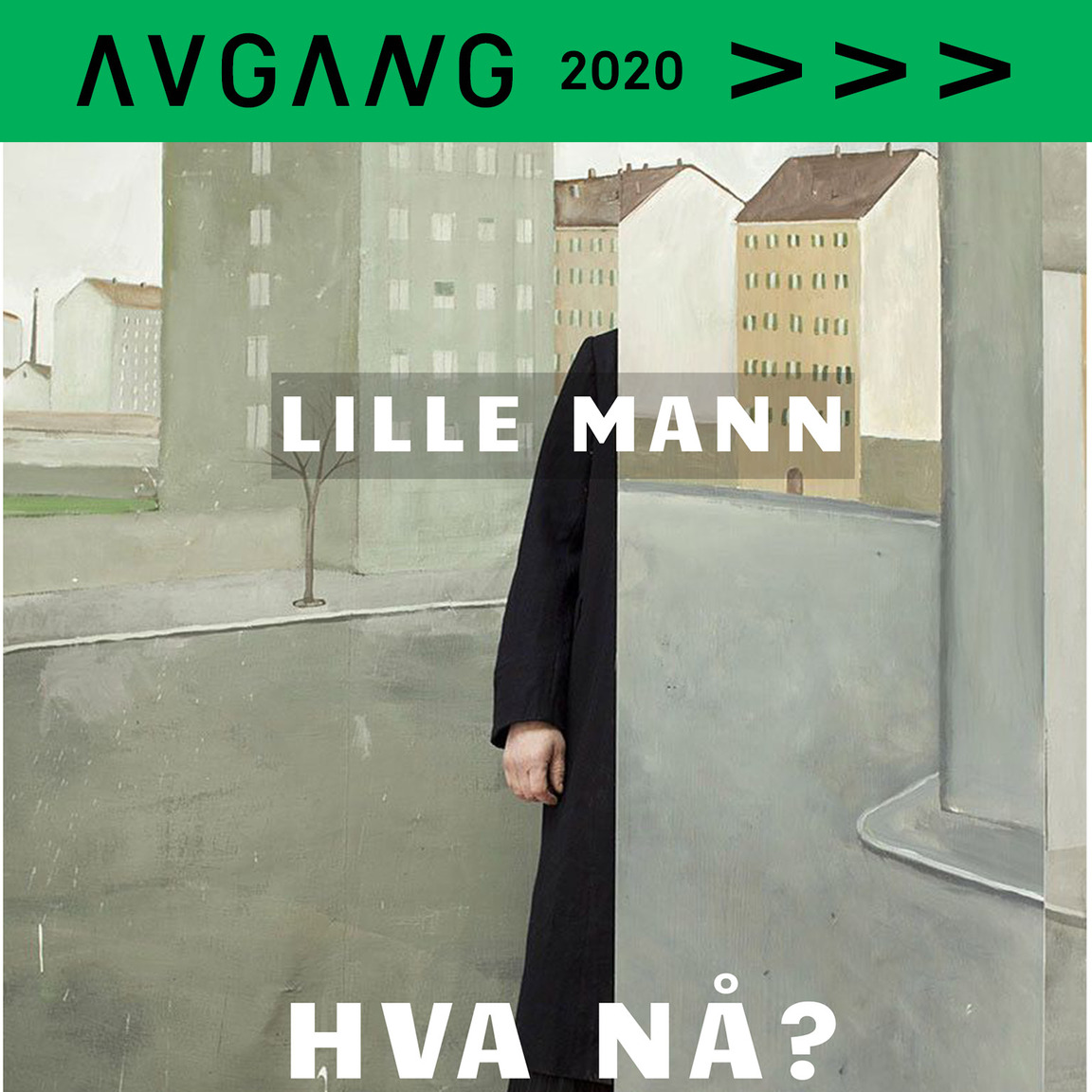 Avgang 2020: Lille mann, hva nå?
Teaterhøgskolens 3. års studenter i skuespillerfag ønsker velkommen til avgangsforestilling.
This is the story of Pinneberg and Lämmchen. 1929. On the eve of the great depression, these two lovers suddenly face parenthood. Children that have to be adults they are, bound to each other.
What man do you want me to be? - Don't leave me! - Why so serious? - Why you? - Why us?
Forestillingen er baseret på romanen Lille mann, hva nå? av den tyske forfatteren Hans Fallada
Skuespillere: Carina Furseth og Jacob Jensen (3. år skuespillerfag), Peder Ulven (3. år Westerdals)
Regi og scenografi: Johann-Heinrich Rabe (2. år regifag)
Kostymedesign: Pinelopi Spanou  (1. år master design)
Lyd: Alexander Scharf
Lysdesign: Anders Krog Kristiansen
Hjelp til oversettelse: Vladimir von Arx
Veiledere: Runar Hodne, Kristina Lovery, Herman Bernhoft, Ingrid Forthun, Dagny Drage Kleiva
Våre fire studenter i regifag setter opp hver sin forestilling med avgangsstudentene fra skuespillerfag:
Lille mann, hva nå? av Hans Fallada
Kaptein Nemo's bibliotek av Per Olov Enquist
Nei - etter Ellevte roman, bok atten av Dag Solstad
Bad Mexican Dog av Jonas Eika
13.03 og 14.03 er det mulig å se alle de fire forestillingene etter hverandre. 16.03 og 17.03 vil det være mulig å se to av forestillingene rett etter hverandre. Merk at det må bestilles billett til hver enkelt av forestillingene.
Billettbestilling - Fri adgang