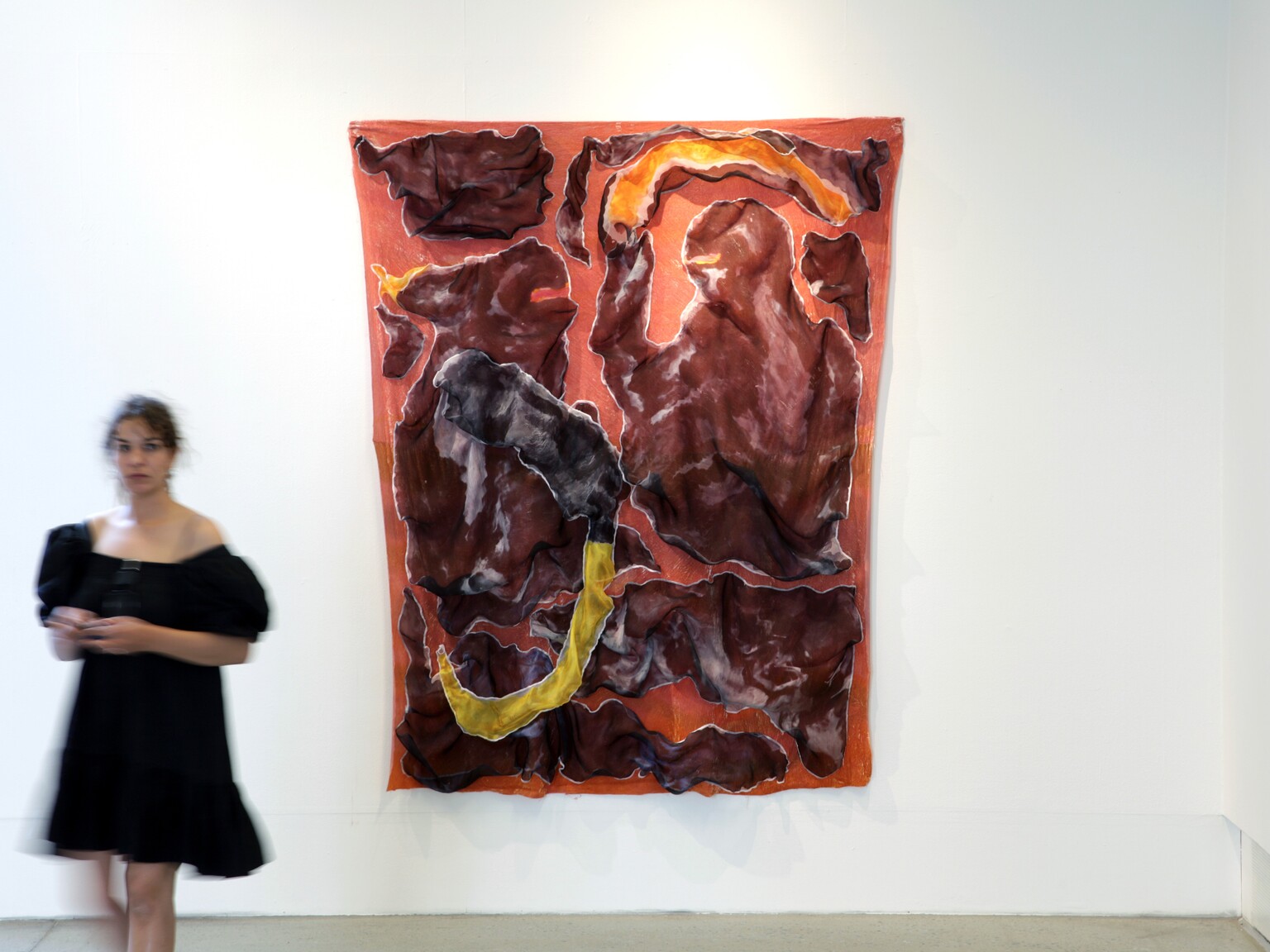 Studying at KHiO 2020: Art and Craft
What has it been like to study at KHiO? 
I've really enjoyed myself at school here. Maybe it's because I quickly realised that you are your own driving force here, and that if you know what you want, things are pretty much set up for you. The fantastic workshops provide you with a lot of opportunities, but good planning is absolutely essential in order to carry out your experiments and projects.
I experienced the social environment more strongly during my Bachelor's than my Master's. There was also more time then and more common classes. We were a very close gang at the Bachelor's programme. We held exhibitions and went on trips together. Tons of larking about, tons of fun and games. You had a lot of freedom in that circle – today I even share a studio with several of those same people. This wonderful fellowship has been absolutely crucial both academically and socially.

What is your key takeaway from KHiO? 
I've learned much at KHIO. I would highlight the methods, techniques and material knowledge, for there is a good deal of knowledge and skills that can be gained from the programme. One thing is the amazing workshops, but the people who run them are also resources that should be drawn on. Knock on someone's door – and there are certainly plenty of doors! – and ask for help, and you will usually get whatever assistance is needed, whether it concerns a minor technical glitch or a major project. But a solid work discipline and the ability to plan are also something I will take with me. At the Art and Craft department, and the Medium and Material-based Art programme, "our" workplaces are smaller than at the Academy of Fine Art. On the other hand, we have among other things the beautiful, enormous textile printing room. 
It was a brutal transition to suddenly have to work "on display". When you have to work in an exploratory manner in front of everyone else, you may soon feel exposed, but this is also an invaluable experience I'll take with me. And you do actually work in peace. Brief chats now and then were good breaks during hectic processes. And here's a little tip: the school is open to midnight every day, and in the evening you often get the workshops all to yourself. So you could say that I was really lucky to have KHIO's largest studio for myself, evening after evening, for years. What a luxury!

Tell us about your graduation project.
My graduation project consists of a series of four semi figurative textile paintings. I have used layers of silk with different properties, from dense silk velvet, saturated with colour, to light, transparent organza that I painted with a brush. Thematically, I reflect on the "lone warrior" motif – meeting yourself face to face late at night, armed and ready to both win and lose your inner battles. As I see it, the isolation caused by COVID-19 changed the project's form somewhat and also the end result, as the theme became darker.

And now what?
I'm lucky enough to be part of a self-initiated studio community in the Montebello neighbourhood of Oslo, where we have plenty of space and exciting conversations and where we keep one another up-to-date on the discipline. Being part of such a community feels entirely essential to me as a recent graduate, especially when the situation is as turbulent as it is now. So the moving boxes from KHIO will be transported straight up there, and then it's just a matter of continuing to produce. At the moment I'm taking part in the Eastern Norway Exhibition at Buskerud Kunstsenter in Drammen, which will run until 2 August. And the first weekend of July I will hold my very first solo exhibition at Gressholmen Kro, initiated by Kunstnerforbundet – that will run until mid-August. You are all welcome to come and see my graduation project there. 


Read
The Corona Cohort, final-year students from each of our six departments talk about their experiences this unusual spring and discuss their thoughts on the role of the artist. (The English version will soon be updated.)

Graduation 2020:  MFA in Medium and Material-based Art and MFA in Art and Public Space