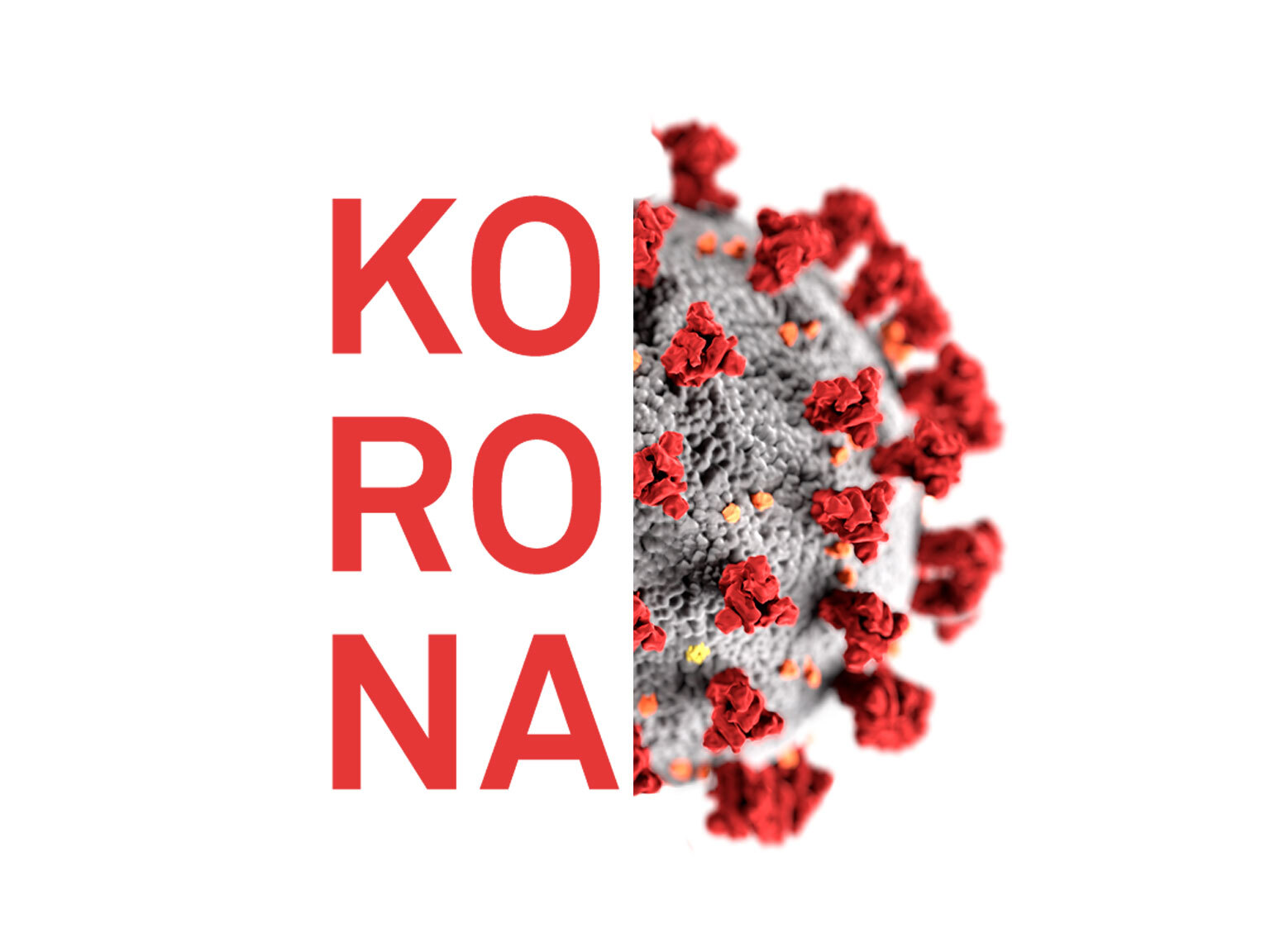 Corona information
www.khio.no/korona has updated informaton on measures for preventing disease at KHiO. Here you can also find a video presentation on contagion prevention which is mandatory for students and staff to see before arriving at campus.
January 23: KHiO closed from 23.-31. January 2021
To stop the outbreak of the English virus mutation in the Oslo region, the government has decided to introduce very strict measures in ten Norwegian municipalities, including Oslo, from Saturday 23. January at 12.00.
Measures that affect KHiO are:
Universities and university colleges: Digital teaching will be introduced for everyone. All teaching and planned events must be postponed or made digital.
The premises at universities and university colleges are closed to all students.
Home office for staff and to PhD students when possible.
For KHiO students, this means that the campus will be closed from 23. January – 31. January.
Student equipment
There will be an opportunity for students to pick up things and student equipment, on the weekend and during the week, if this is strictly necessary. Unnecessary stays in KHiO's premises are not permitted.
Procedure for retrieving student equipment is as follows:
The students email the maintenance team by e-mail: vidaiver@khio.no
Students get a time slot where they can pick up their things (to avoid too many students at once)
Inquiries about IT
Inquiries are sent as usual to service@khio.no
If there is a need for help that requires physical attendance (PC or Mac), it can be agreed directly with an employee at IT if it is critical / urgent.
In week 4: Lashkar Mirbalouchzehi, Nils Johnsen, Arild Akselsen, Dag Bjørn and Geir Hamre Moe.
Teching
The need to find alternative options will need some planning. There will be further information from the departments Monday, concerning teaching for the following week.
The government's decision can be read here (only in Norwegian)
Oslo city information on the coronavirus
Quarantine obligation and test obligation
The individual employee at KHiO must arrange entry with his or her immediate manager.
There is a 10-day quarantine obligation and a test obligation for all travelers arriving in Norway.
Changes occur frequently and employees at KHiO must keep up to date on the following websites of the Norwegian authorities:
Regjeringen.no / government.no: The coronavirus situation + Travel to Norway
Folkehelseinstituttet / Norwegian Institute of Public Health: Coronavirus disease - advice and information
Infection tracing, home office and mandatory testing

Previous information given before the new lock down 23.01.2021




QR-codes for infection tracing

KHiO has started using QR-codes in order to gain a better overview of where people have been, to be used in the event of infection tracing. For staff and students, it is sufficient to register once per day, per room. The first time the registration system is used you need to log on to Office365. The room number must be filled in before the room registration can be submitted. The room number is listed on the door. All data will be deleted after 10 days.

If you are unable to use the QR-code system, you can submit the information directly to the Service Centre, including date, name, phone number and the relevant room and room number. The Service Centre will take care of the registration. The information can be delivered in person at the reception or emailed to: service@khio.no.

Home office

Home office is recommended to everyone who has the possibility to work from home.

It is important that everyone follows the rules for contagion prevention.

Keep your distance, wash hands and stay at home if you feel ill. And remember to follow the rules for face masks at campus.

The message from The Government (in Norwegian)




Home office and work situation 

Arrangement with home office for staff members of KHiO is practiced as before Christmas. Meetings should be conducted via Zoom or Teams.

New rules for entry to Norway that also apply to Norwegian citizens 

For better infection control, everyone who travels to Norway must register before crossing the border. This also applies to Norwegian citizens. See information here about registration of entry to Norway.

Mandatory testing for travellers to Norway

From January 2nd 2021, the government has imposed mandatory testing for Covid-19 for all travellers to Norway. The test must be done as soon as possible and within 24 hours after arrival at the latest. Travellers must enter Norway through border stations with testing facilities or through border stations with police control. Several smaller border stations will be closed. See information here about mandatory testing for Covid-19.
Measures for preventing contagion at KHiO
Presentation on contagion prevention


All students and staff must familiarize themselves with the procedures for contagion prevention as described in the video presentation below before arriving at the Oslo National Academy of the Arts (KHiO).

Important: Please watch the video embedded below on contagion prevention prior to arrival at campus:

Students and staff must also familiarize themselves this document before being allowed on campus:

Principles for preventing contagion (English pdf)

We encourage everyone to follow the advice given by the Norwegian Institute of Public Health. Please read through the website detailing what you must consider regarding social distance, quarantine and isolation.
Rules of conduct inside the Academy

When in the company of others, you must keep a physical distance of at least 1 metre.
Make it possible for others to keep a distance of 1 metre, for example in a hallway, when several people are in the same room, and during demonstrations of techniques.
In work situations that require a distance of less than 1 metre between two people,protective masks and glasses must be used.
Use hand sanitiser at entrances and when you enter and exit rooms.
Only visitors who have a previous work agreement with the Academy, as represented by a member of staff, will be allowed access to those parts of the building that are not open to the general public. Such visitors will receive information on contagion prevention when entering into the agreement. The staff member who has signed the agreement will be responsible for the visitor's stay at the Academy.
Respect the distance marking.
Student/staff must affirm they are healthy when they physically enter the Academy's premises.
Clean up after yourself, both equipment and rubbish. Throw rubbish in a bin.

Prior to arriving at the Academy, everyone must

follow the current quarantine rules
follow the rule that sick people (e.g. respiratory symptoms, coughing, fever) shall stay at home
familiarise themselves with the information contained in the Academy's Principles for Preventing Contagion
participate in obligatory training in contagion prevention
consider their use of public transport and avoid it during rush hours
remember their access card
See the video on infection control
It is important that rules for contagion prevention are followed as this is a condition for students and staff to be allowed on campus.
Measures in the event of contagion at KHiO


If a student/employee is infected with Covid-19, the dean/closest supervisor must be contacted as soon as possible. They will bring the information to the Section for Corporate Governance.

The following will happen in the event of Covid-19 at KHiO:

The health authorities places the infected in quarantine to prevent contagion to spread.

Students and staff who have been in close contact with the infected, will be contacted directly by the health authorities for testing and information about quarantine.

The health authorities assesses the need for measures which are necessary to prevent contagion to spread, and give advice to KHiO about this. In the event of having to close down parts of or the entire campus, this will be in dialogue with the health authorities and KHiO.
Testing for COVID-19


Students at the Oslo National Academy of the Arts can order testing for COVID-19 through the student welfare organization, SiO Health.

Who should get tested? If you suspect that you could have contracted covid-19, you should get tested. See the updated test criteria at the Norwegian Institute of Public Health.

It is important that rules for contagion prevention are followed as this is a condition for students and staff to be allowed on campus.
Employees and staff
Changes in exemption from quarantine duty for foreign workers


Workers from abroad who, during the last 10 days before arriving in Norway, have resided in areas with a particularly high level of transmission will, from Saturday 31st October 00.00 a.m. no longer be exempt from entry quarantine upon arrival in Norway.

For more and updated information, please click here.

For other questions, please contact your head og department/head of section.
Questions
Students are, as a general rule, to contact their student supervisor.

The switchboard is open Monday - Friday between 08.00-15.00 CET, tel + 47 22 99 55 00
Helpdesk can be reached at service@khio.no