Conversation/debate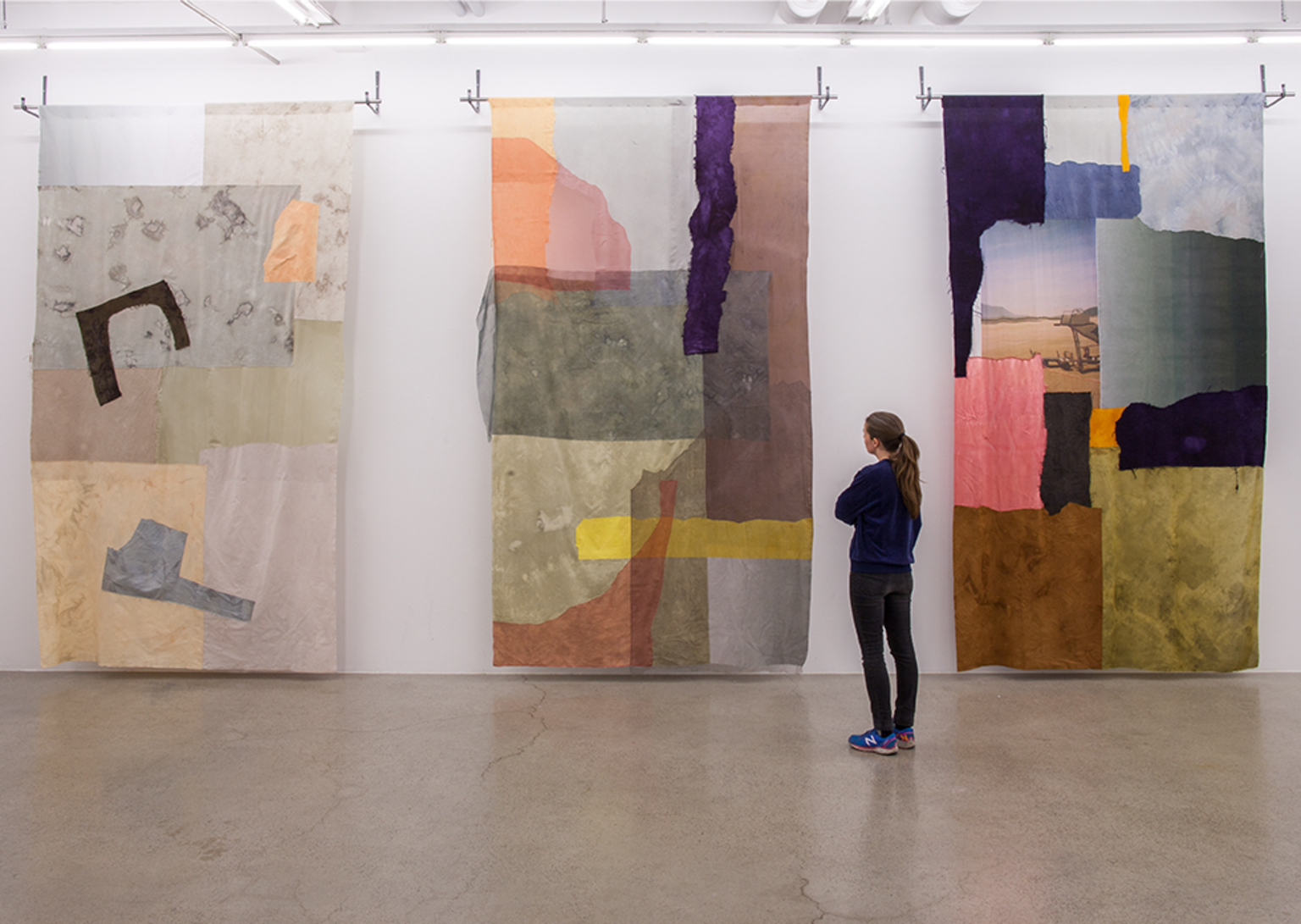 Write to see; a symposium on artist texts
Texts written by art students lay the foundation of a lifelong conversation with the audience. Are we speaking clearly? We welcome you to a symposium about artist written texts in collaboration with Marthe Ramm Fortun. (The conversation is held in English, artist readings are multilingual.)
The graduating MA students will read from their own texts in their exhibition Agreement Between Seasons curated by Kristine Jærn Pilgaard, followed by informal conversation between audience, artists and an invited panel.
A reoccurring debate in the Norwegian national press claims that artists and art students deliberately use an obscure language to
exclude the audience. Such statements could underestimate the audience's ability to read complex texts, and underpin the capitalist idea of the artist as entrepeneur, marketing her work efficiently to demonstrate that she is producing something of value to society. All the same, artists write love letters and coded messages to the audience.
We invite you to gather around the artworks in the exhibition Agreement Between Seasons and listen to the texts that come out of the participating artist's studio practice. The invited panel consists of arists and critics invested in art politics, alternative platforms for critique and arts and crafts education. They are all deeply engaged in textual practice and artist labor as an integral part of society.
We will be joined by the artist Marianne Hurum, Marianne Hurum (b. 1978, Oslo) is educated at Konsthögskolan i Malmø, UIC in Chicago and KHiO, Academy of Art. She has exhibited her work at Lothringer13_Laden (München), Astrup Fearnley Museet, UKS, Slursula, Kunstnernes Hus (Oslo) og A Palazzo Gallery (Brescia). Hurum was chairwoman of the board at Unge Kunstneres Samfund (UKS) from 2012-2016. Her upcoming publication "Å leve av kunsten" at Forlaget Manifest addresses artist politics. Upcoming shows include 0-0 LA (Los Angeles), Kunstnerforbundet (Oslo) and Lillehammer Kunstmuseum. http://www.mariannehurum.com
Andreas Breivik and Victoria Duffee are editors of Vi ser på kunst, a silly but sincere art criticism magazine. They take a playful and easy approach in writing reviews of exhibitions and expanding on conversations about contemporary art in Oslo. Their texts' are in the form of dialogue where the contributors describe the overall experience of looking at art, what we see and what we make of it, taking into consideration the small details of an exhibition space, memories brought on by the work, mixing gossip, recent events, critique and reflection as part of their reviews. Supported by Kulturrådet. Link: https://www.facebook.com/letslookatart/
Kristina Ketola Bore is a critic and lecturer with a focus on design and feminism as well as alternative learning methods. She has been active in the debate in Stavanger as part of CAS, alternative art critic platform that has confronted conservative art critisism. Kristina Ketola Bore (1986) holds an MA in Design Writing Criticism from London College of Communication. She works as a  design writer and critic, editor and is a partner in the publishing house Particular Facts. Some of the places she has lectured include Bergen Academy of the Arts, Oslo National Academy of the Arts, NTNU and the Estonian Academy of the Arts. http://www.grafill.no/feature/the-ventriloquist-summerschool-meet-kristina-ketola-bore