Exhibition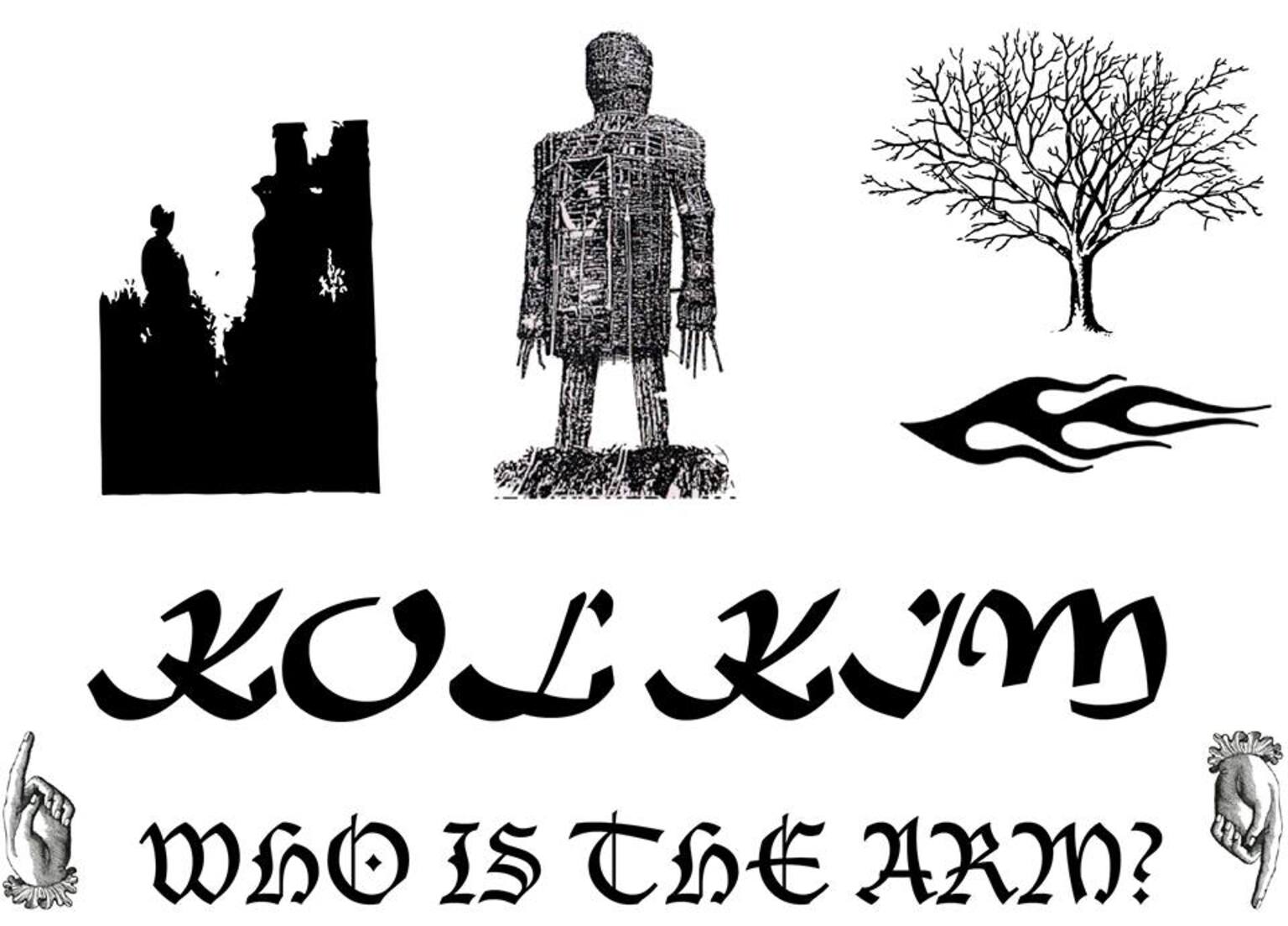 Akademirommet: Kol kim?// Who is the arm?
Akademirommet presents an exhibition by Isabelle Hjortfors, Espen Kvålsvoll, John Johanson, Esra Duzen Sandemose, Kim Laybourn, Marthe H S Dahl and Kjersti Austdal.

Opening Friday 10.03, 19:00.
Open 11-12.03, 13:00 -16:00


Something has to burn to keep us from the cold.
Use your eyes to open the locked hearts…
Ritual Sacrifice Material remains
Body Creation or destruction Result
Sacrificial is the motion we have in mind.
Folding parts of mouth structures.
The body tree parts: veins, arms…
Paper eyes
Who is the arm?

In this exhibition 7 artists come together to construct a totem. A collective endeavor melding our artistic practices into one. Taking both new materials and old artefacts from our studios, we will throw them into the witches cauldron of Akademirommet to see what arises. Within the framework of ritual, sacrifice and the cult we expect this project to manifest itself as an installational construction involving wood, fire, steel, plaster, video and performance.

Follow Akademirommet.