Seminar/Conference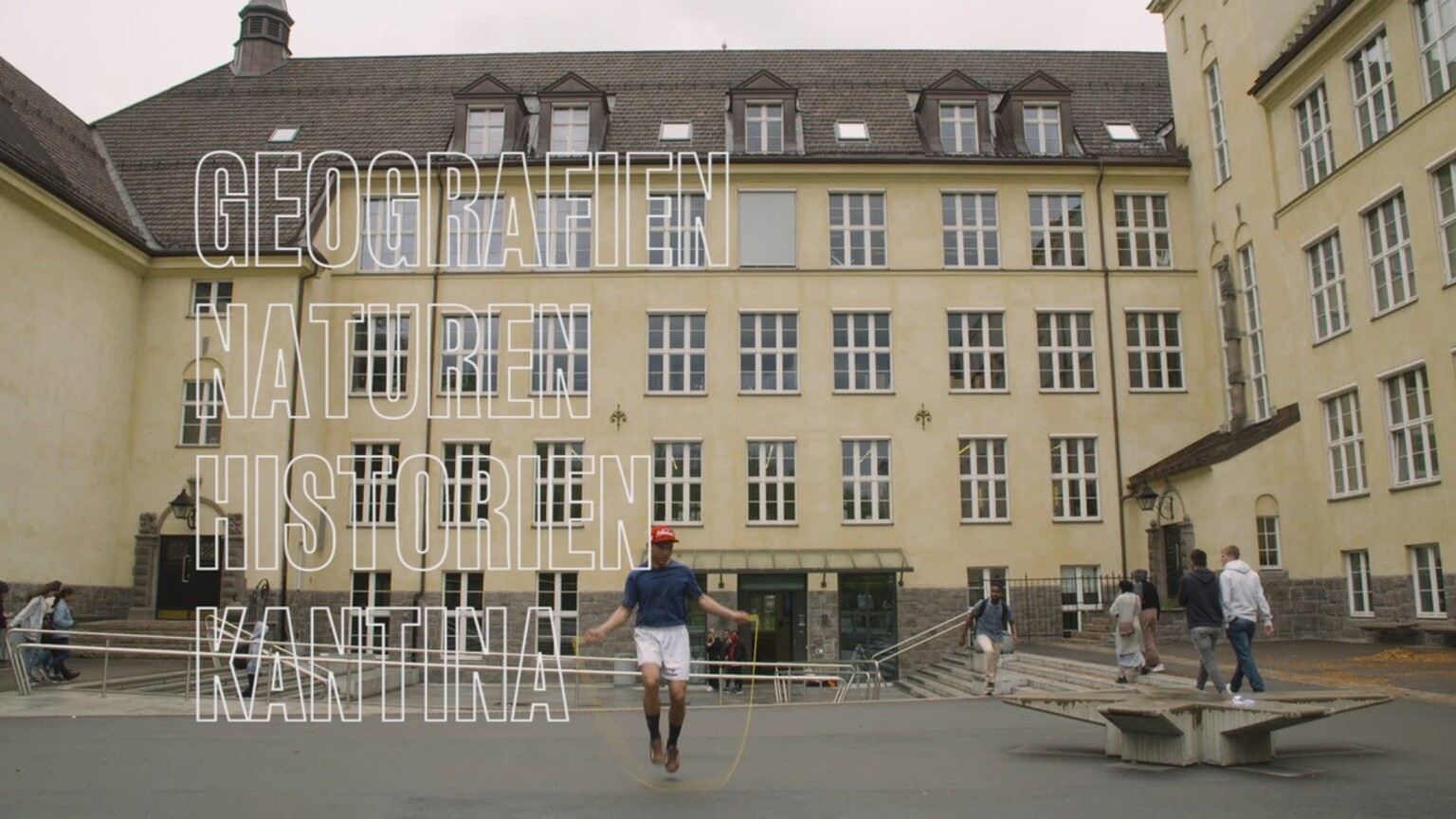 Agenda: Voicing the public
Who is represented, how do we build and imagine both spaces and art, who do we speak to, and perhaps most important of all, how do we enable a conversation where there before was silence.
Programme
0930-1000: Coffee and Welcome
1000-1045: Mari Fredriksen Sundet - Who Owns Public Space, and What's Art Got to Do with it
1100-1145: Anne-Liis Kogan
1200-1300: Lunch
1300-1345: Arild Eriksen - The art of developing a city – new roles of art in the resident developed city1400-1445: The Latvian Centre for Contemporary Art (LCCA) - Māra Žeikare
1500-1545: Nicholas Jones in conversation with Ebba Christina Hegardt Moi
Listening, Learning, Responding - Nicholas John Jones discusses relationships between collective research, creative practice, and its impact on public spaces in relation to his experience as Founder and Artistic Director at PRAKSIS.
All presentations will be in english.
The public is at times a very familiar entity, its size and definition can easily be summoned to the front of our mind, its reach, its borders, and not to forget, those who inhabit it. At the same time as the physical borders of the public enters our minds, we also have to consider what other borders, or freedoms, the public contains: Who moves in this space, who can inhabit it, and who within this space has a voice?
Art and craft will naturally occupy a public space, a works conversation with a viewer, some would say, is one of the most essential parts of the artwork, a creation in itself that elaborates the work further within the public. When we pair this understanding with the later discussion of representation, we also create an interesting discussion. Because a conversation with an object is not always an easy endeavor, there must be a recognition, and how can we create both spaces and art that enables a conversation with for not just some of the people inhabiting this space, but all?
This Agenda will then naturally build upon previous Agendas all the way back to 2018, both focusing on, and touching upon the public space and art making within it. In a larger scope, the Agendas concerning Outsider Art, Nature and the City, Queer art, and Romani also poses similar questions: Who is represented, how do we build and imagine both spaces and art, who do we speak to, and perhaps most important of all, how do we enable a conversation where there before was silence.
Contributors:
Mari Fredriksen Sundet

Mari Fredriksen Sundet is an artistic project manager /curator working with Oslo municipality art collection (www.kunstsamlingen.no), where she mainly is working with project in dialogue with the urban development of Oslo, in areas such as Hovinbyen/Økern, Mortensrud/Søndre Nordstand, Grønland/Tøyen and Filipstad. Sundet is an educated art historian from UiO and has previously worked as a curator, curator in mediation and project manager, among others at Vestfossen Kunstlaboratorium.
Anne-Liis Kogan

Anne-Liis Kogan born 1984 in Tartu, Estonia. Lives and works in Oslo, Norway. Holds a BFA from Bergen Art Academy and MFA from Art in the public realm, Konstfack. In her practice she works with performance, video and sound installations based on relational and performative strategies. Her work explores notions of identity, displacement and community and how the individual participates and negotiates his/her place in their current collective culture. Her current projects include a long-term relational project at Hersleb Highschool and a new film concerning the mural "Geography" by Alf Rolfsen and the youth from the preparatory department at Hersleb High school. Kogan is also working with Kulturetaten and Oslo Kommunes Kunstsamling with a relational public commission at Mortensrud, Oslo. As well as a long term structural and pedagogical art club project at Haugerud in collaboration with Haugerud Frivilligsentral. Kogan has exhibited at Høstutstillingen, Østlandsutstilling, Tenthaus, Tallinn Art Hall and participated in several performance festivals and public art events in Norway and abroad. Her work is included at the Oslo Municipality´s Art Collection.
Arild Eriksen

Arild Eriksen runs Fragment, an architect office known for it´s focus on resident participation in urban mattes and the research on how art and the artist play a role in the development of cities and living recidencies. Through a number of alternative housing development projects has he maneuvered in the political aspects of the Oslo municipality regulation of real estate and housing development (or the lack thereof). He was co-producer for the KORO conference "The art of developing a city", and has participated in multiple art projects financed by KORO, among others The Ocean at Bergen Kunsthall, "Hva lagde vi ved sjøen", and now most recently "Selvbyggeren" på Økern and the ongoing district development project at Skuløy outside Ålesund, "Metoder for Nordøyane". (Portrait by Arne B. Langleite)
Nicholas John Jones

Nicholas John Jones is an artist and a coordinator of cultural projects, events and publications living in Oslo. He is Founder and Artistic Director of PRAKSIS, Oslo. PRAKSIS fosters creative knowledge, confidence and communities by connecting artists, thinkers and publics across borders and disciplines. Through public events and publishing, PRAKSIS helps lift the lid on creative practice. Nicholas holds an MFA in Fine Art Painting from Slade School of Art, London and was a participant in CuratorLab at Konstfack, Stockholm. Nicholas is working with his partner Charlotte Teyler and their friends Ketut Karya, and Don Lawrence to establish Samong Haven, Bali — a centre for culture and learning in North-West Bali, Indonesia. His writing has appeared in publications including Artforum, Billedkunst, Kunstkritikk and FiskFrisk.
Ebba Moi

Ebba Moi was born in Örebro, Sweden in 1971. Her artistic practice is mainly within socially engaged art; working as an artist and curator in various self-initiated projects and collaborations, such as Tenthaus, a discursive space and art collective in Oslo. She has made several public art commissions and exhibitions locally and internationally, using public space as a base for her practice. She is currently board leader of Norsk Billedhoggerforening and head of Master Art and Public Space program at the Arts & Crafts department at KHiO.
LCCA

The Latvian Centre for Contemporary Art (LCCA) is a non-governmental organization that has been promoting the development of contemporary art processes in Latvia and abroad since 2000, with a focus on the critical and creative appraisal of events in today's society.
.