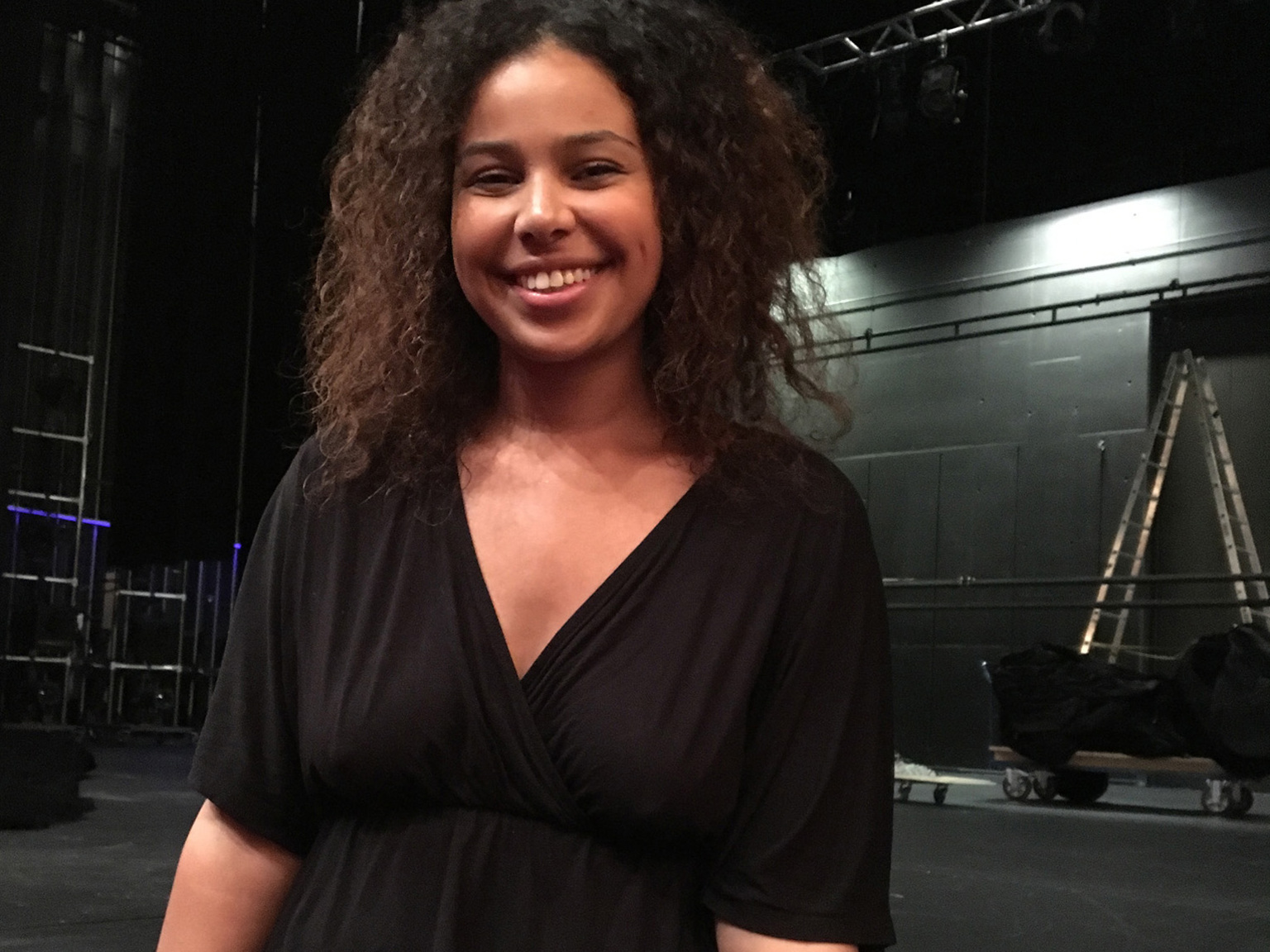 What it's like to study at the Oslo National Academy of the Arts: Opera
Marcela Randem (23) has pushed her own limits at the year-long programme at the Academy of Opera. "You might mess things up and exit the stage in the wrong direction," she says. "But it's no big deal! This is a school, and we're supposed to learn here."
Marcela Randem (23), one-year programme at the Academy of Opera
"I went to the Norwegian Academy of Music first, because I thought that applying to the Academy of Opera would be too hard for me," Marcela Randem recalls. "I've dreamt of becoming an opera singer since I was 15. I remember well the first time I ever saw an opera singer, I was just so impressed. She sang so loudly, even without a microphone. It was a terrific experience! I've always enjoyed classical music, and as a kid I was a member of the Children's Choir of the Norwegian National Opera."
When Marcela Randem finally did apply to the Academy of Opera, she was accepted. And after having completed a one-year programme, this autumn she will be taking a Master's degree at the Academy. During the one-year programme she learned more about interaction and working on stage, and about collaborating with different conductors and directors.
"The supervision I've received has been excellent, and I have been pushed to the very limits of what I thought I would be able to manage. For instance, I sang the role as the composer in Ariadne on Naxos, and that is a very, very difficult role. I thought to myself, 'I can't do this. I won't be ready to do this for another ten years!' I felt so horribly nervous during the dress rehearsal, and then, during the actual performance, everything fell in place. Of course, what's nice about going here is that you can test your limits. You might mess things up and exit the stage in the wrong direction. But it's no big deal! This is a school, and we're supposed to learn here."
Singing with a full orchestra on a proper stage made things clear to her: this is what she wants to do.
"What I would say to new students is don't waste time wondering whether you're good enough. You are good enough, that's why you got in here! Instead, spend your time and energy on improving yourself and learning more. The teachers here want what's best for us, and for my part I was incredibly lucky with my class. We've all become good friends and have had a really fun time together."
The only thing she has missed during her studies was more training for handling auditions, a skill that will be needed when the graduates try to find work as opera singers.
"I know that they're working to include more audition training in the programme. It's strange: at auditions I'm so nervous, even though it's then that I should relax and put my best foot forward, without thinking about everything having to be perfect – because it never is! So I should learn to enjoy that."
PHOTO: Marcela Randem at the main stage at the Oslo National Academy of the Arts, where she has sung several roles while attending the one-year programme.