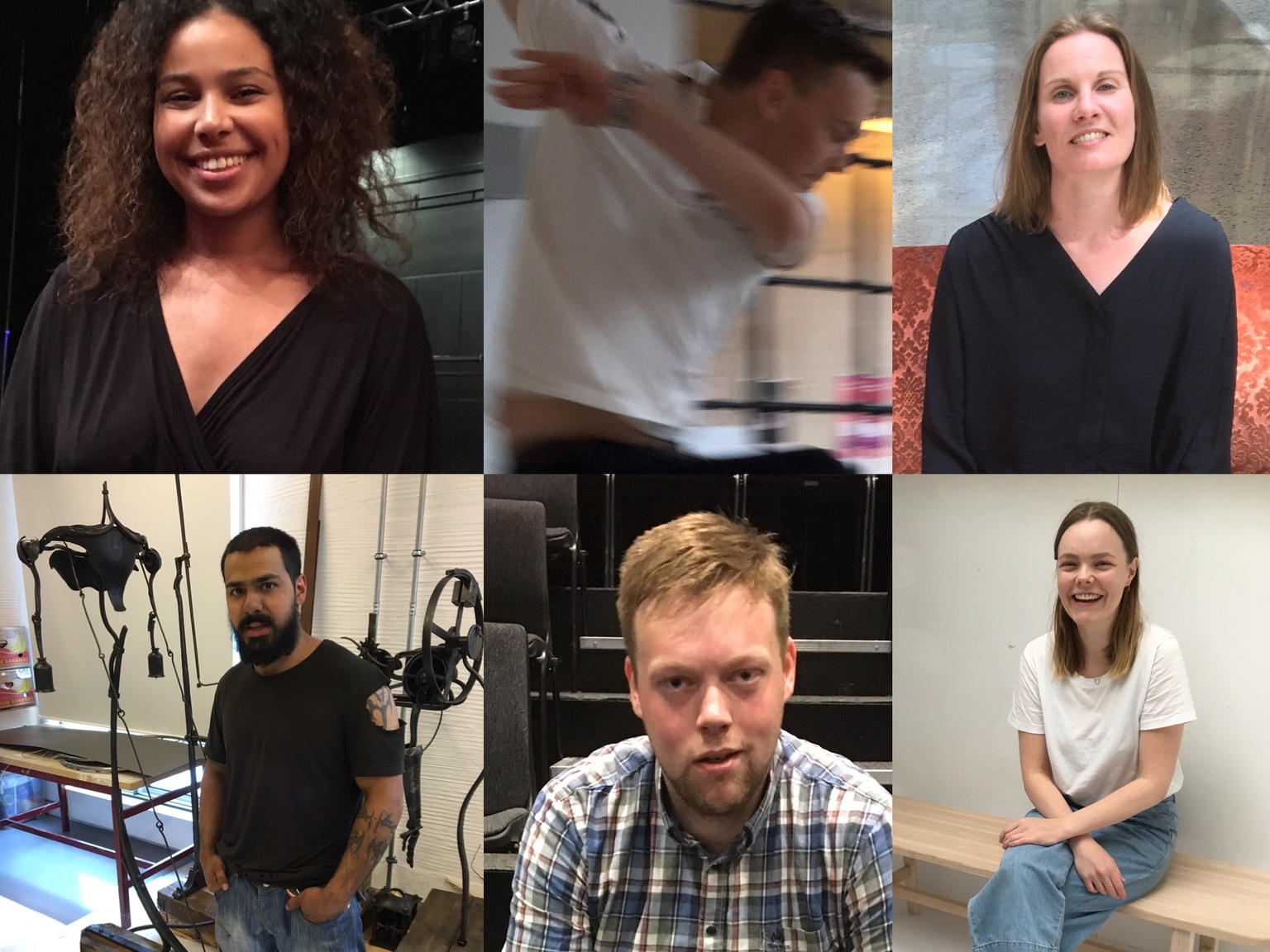 What it's like to study at the Oslo National Academy of the Arts
A new study year starts soon! Are you a new student at the Oslo National Academy of the Arts and wondering about what it's like here? The Academy's five hundred students have just as many different stories about what it's like to be a part of the Academy. Here we present six of them.
Henrik Eilif Borge, Academy of Theatre
"The day I found out I had been accepted – that was an amazing day," says Henrik Eilif Borge, who completed his Bachelor's degree at the Academy of Theatre as one of eight students.
Malin Bülow, Academy of Fine Art
"The Academy of Fine Art offers acres of space, fantastic studios and an open, friendly environment," says Malin Bülow after having completed her Master's degree there. "I've developed tremendously during the time I've been here. And I've not least become entirely dependent on the wonderful studios here. And that's the flip side of the coin: I've become so used to being here, and now it's time for me to find my own two feet."
Geir Baldersheim Leirvåg, Academy of Dance
"The environment here is fantastic, and the small class sizes allow us to receive really good supervision," says Geir Baldersheim Leirvåg after having completed a Bachelor's degree at the Academy of Dance. "It's always been my dream to go to this school, always been my dream to become a dancer. The school lived up to my expectations. And now I'm ready to work as a dancer!"
Sven Roald Undheim, Art and Craft

Work hard and take responsibility for your own progression as a student are the recommendations from Sven Roald Undheim, who has completed a five-year programme at the Art and Craft department. "I think you'll find people who have the same attitude to their work as you do," he says of the department. "There's always someone like you here."
Sara Gretteberg, Design
"I never thought I'd make such advances as a designer, or that I would acquire such a wide-ranging theoretical foundation for my future endeavours, and become so reflective and well-grounded in my career," says Sara Gretteberg, who graduated just now as a furniture and interior designer.
Marcela Randem, Academy of Opera
Marcela Randem (23) has pushed her own limits at the year-long programme at the Academy of Opera. "You might mess things up and exit the stage in the wrong direction," she says. "But it's no big deal! This is a school, and we're supposed to learn here."