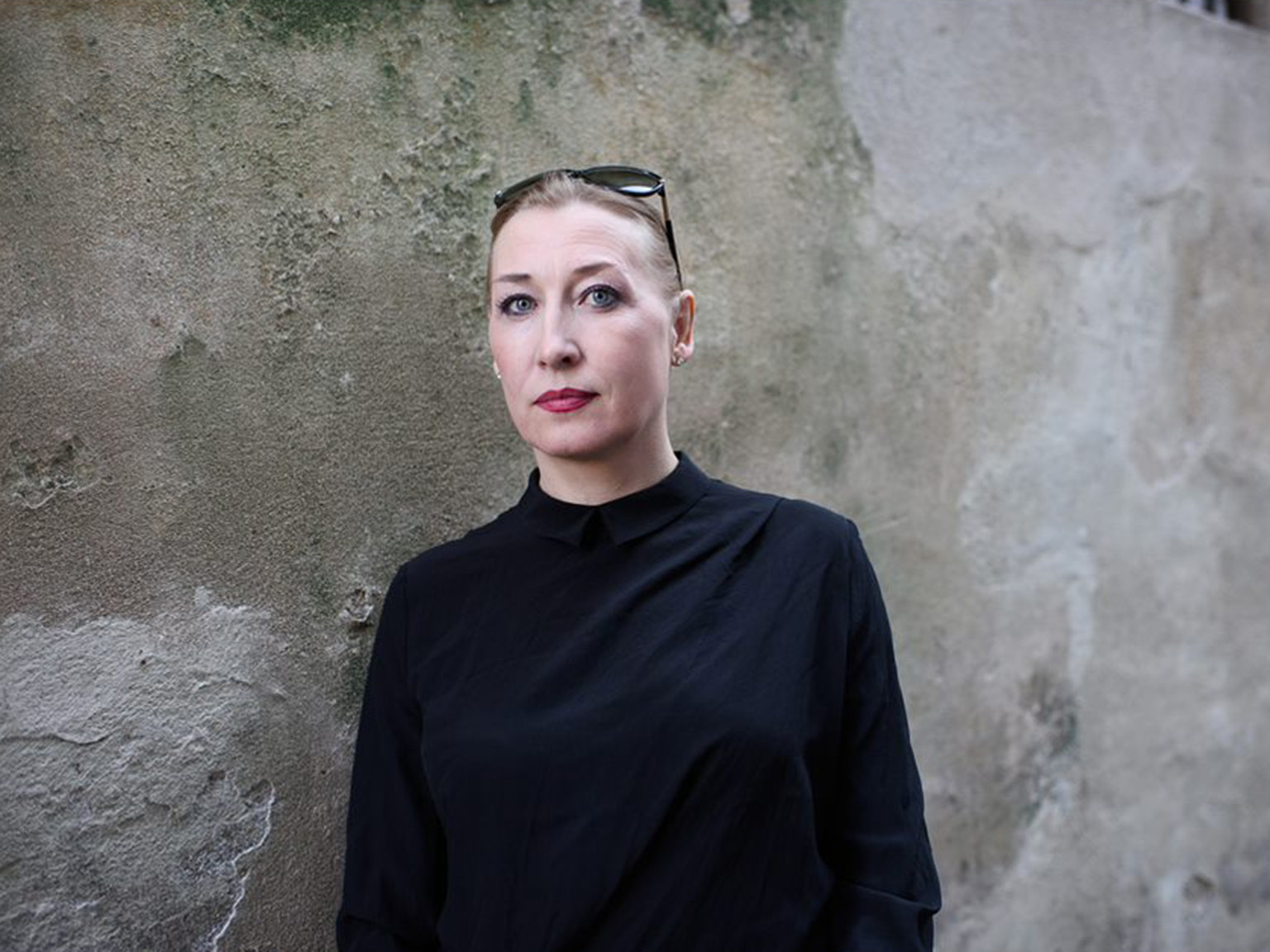 Unique, inclusive and international
Many exciting collaborations and projects await students at the Master of Art and Public Space programme. The programme allows students to establish international networks through artist residencies, exhibitions at renowned institutions and meetings with leading artists. Students are invited to address current issues that reflect the times we are living in and explore how art may play an invaluable social role.
"We are looking for socially engaged and multidisciplinary artists whose practice involves public spaces," explains Professor Siri Hermansen, who took over as head of the Master of Art and Public Space programme at KHiO this autumn. "This practice may be in, about or with public spaces – the students are at liberty to define their own artistic expression. At the moment, our students have backgrounds in disciplines such as dance, design, architecture and fine art. The result is contemporary art."
Hermansen herself took a PhD at KHiO in 2016 with her study on artistic research, titled "The Economy of Survival" (https://khio.no/om-kunsthogskolen-i-oslo/aktuelt/presseinvitasjon-disputas-siri-hermansen-the-economy-of-survival). She is interested in what happens when societies and nature are profoundly transformed by a catastrophe, and also in how individual artists can address major changes in global society and bring about new insight and knowledge about places and situations that the media has already reported on extensively.
"I believe greatly that art may be a valuable and active social participant that manages to analyse and express other aspects of society than what we are used to or expect. Fundamental questions we explore in the programme include how to develop artistic methods that can challenge society's understanding of what art and the public sphere can be, and how art that is produced in this programme can be relevant to society. Current topics include fake news, postcolonialism, post-capitalism, democracy, climate change, and gender debates, but also sustainability, philosophy and ecology are topics that are of great interest to us."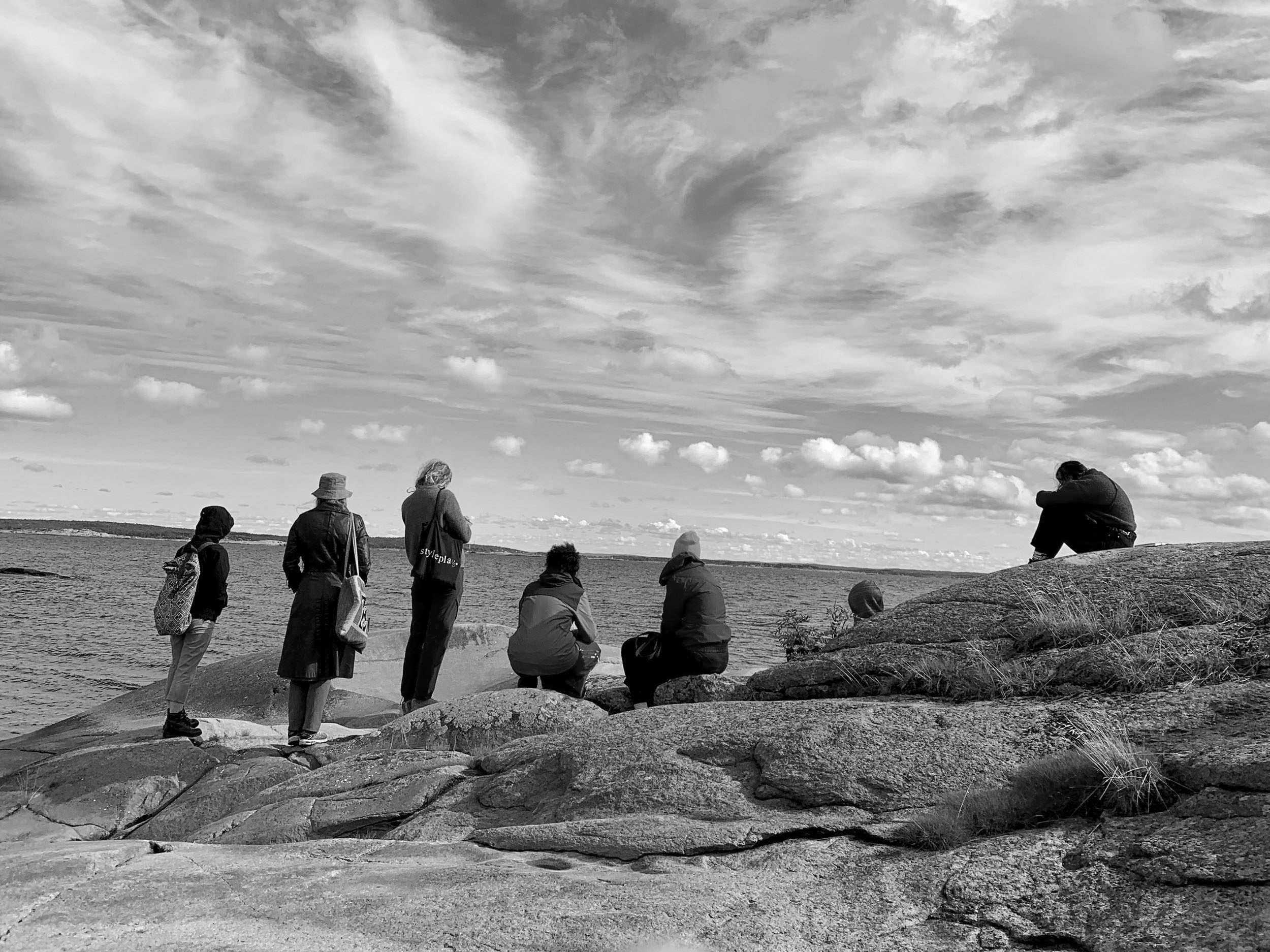 Hermansen wants the students to try out what it means to work in professional conditions. Last year, the first- and second-year students realised the art project Welcome to the Jungle*  at the opening of Nitja contemporary art centre. This year, students will be working with an exhibition at Galleri F15 in mind, which will also serve as the graduation exhibition for MA2.
"My educational philosophy is to cultivate what makes each individual student distinct," Hermansen says. "And in order to achieve this, it is vital to engage in an open, honest and empathetic dialogue. I'm also highly interested in developing the role of the artist as an 'independent auteur'."
Art and Public Space is one of the school's smallest Master's programmes, currently with a total of eight students, so each individual student receives close supervision. The programme is a two-year, intense, full-time study, something that makes it hard to have a part-time job on the side. Classes take place in English and focus on contemporary art, theory and public spaces.
"We have very strong applicants and a highly international environment, this year with students from Germany, Lebanon, Canada, Denmark and Norway. Obviously, the corona situation has made travelling a bit harder, and we would like to receive more applications from students from the Nordic countries, even though we will always prioritise the best applicants."
In addition to Professor Siri Hermansen, the head of the programme, the team of educators comprises Associate Professor Merete Røstad and Associate Professor Sara Yazdani, who is the head of theory.
"The programme we offer straddles the border between artistic practice and art theory, and is well-suited both to younger, ambitious art students and to experienced artists who are seeking to further their education. We define 'public space' broadly and expansively within ecological, socio-political and economic contexts, and with relevant topics within the public sphere today. The teaching has four main areas of focus – art production, art theory, research and communication. Merete, Sara and I work continuously on weaving these four areas together and on making theory a natural part of practice. Together, we are developing what we believe is an innovative programme based on the students' active contributions, and we believe the students will benefit greatly from this programme after they graduate."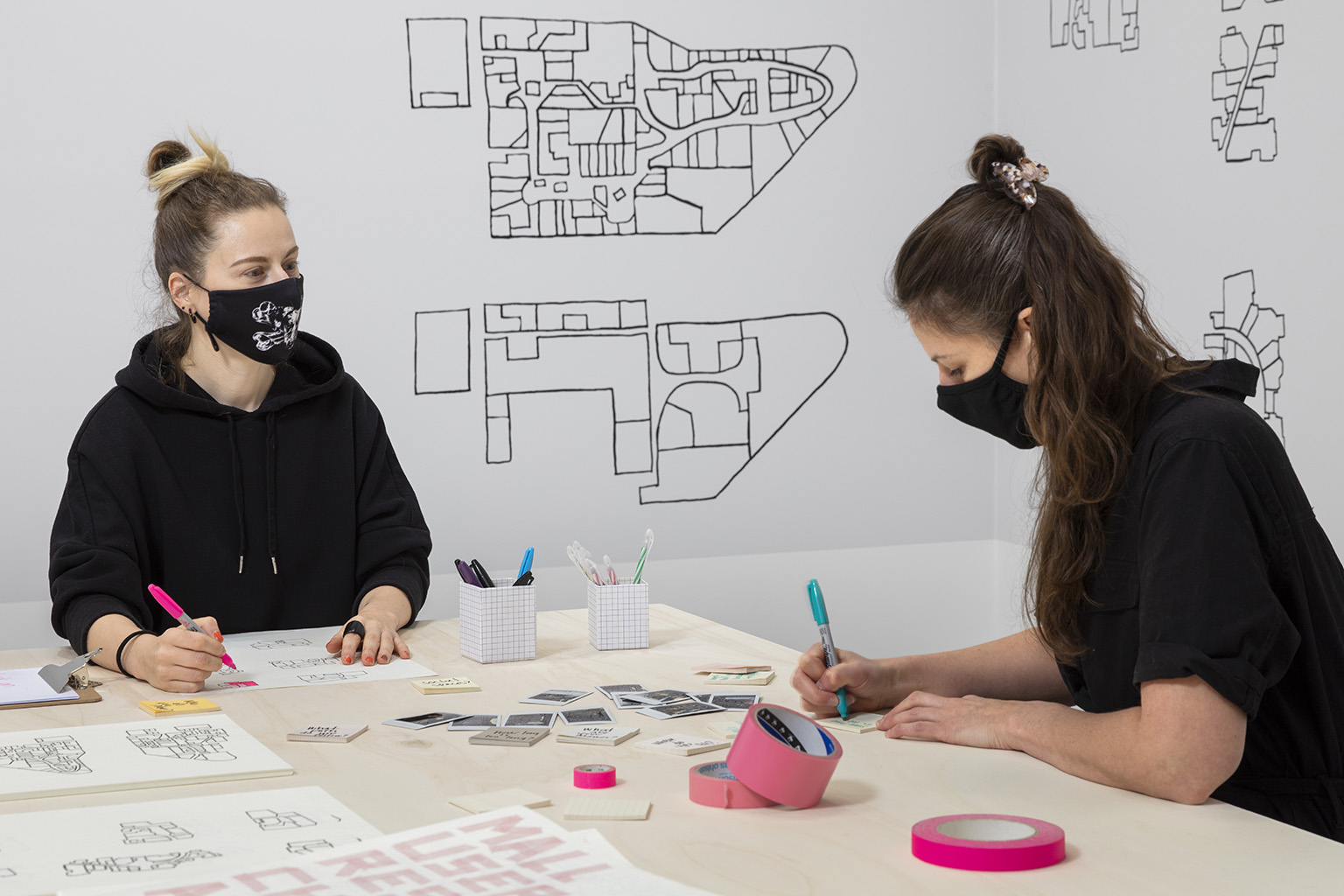 The discipline belongs under the Art and Craft department, and students have the opportunity to access world-class workshops and the unique expertise the managers there have.
"Our students are both highly skilled and very interesting, which means that we are attractive as collaboration partners and receive many exciting offers. This autumn, thanks to Merete Røstad's ongoing collaboration with Mary Jane Jacob, we have developed a common course module with the curator programme at the Chicago Art Institute, called Shape of a Practice Care as a Mode of Curating. Every Tuesday for fifteen weeks, our students have been able to meet superstars such as Mark Dion and Katie Paterson. This summer, a couple of the students will travel to Mark Dion's artist residence Mildred's Lane along with the students from the Chicago Art Institute they have worked with throughout the academic year."
"This autumn, we are going once again to Berlin, where the students will convene and participate in  MEMORYWORK an interdisciplinary artistic research project led by Røstad. There, the students will participate in a week-long fieldwork session that will culminate in a symposium. They will then continue on to Kassel and Documenta along with the Chicago students. This will give our students a valuable and extensive international network, one they may continue to benefit from in the future."
"When the exhibition at F15 opens on Saturday the 28th of May, at noon, we hope many people will visit to see the works our students have made. It's a remarkable coincidence that Katie Paterson, who is also this year's Future Library artist will open her exhibition at F15 the same time we will."
Students are also currently collaborating with  Oslo Architecture Triennale 2022 and the ROM gallery. They will participate in and curate an exhibition on the theme of neighbourhoods through Open Call. The project's working title is "Mission Neighbourhoods – (Re)forms of Community". 
"Although we're small, we'll see to that the Master's programme becomes even more visible in school and in the community, with our exhibition activities and other projects. This autumn we've been busy working on developing the programme and creating new web pages. Soon we will also have an art award up and running for our students as well. All in all, we're looking forward to the future, because there are many exciting projects in store!"
The application deadline for the MFA in Art and Public Space is 1 February 2022.
Follow www.instituteforartandpublicspace.no
Art, public space and serendipities an interview with the Master students Jad El Khoury from Lebanon and Sarah Sekles from Germany