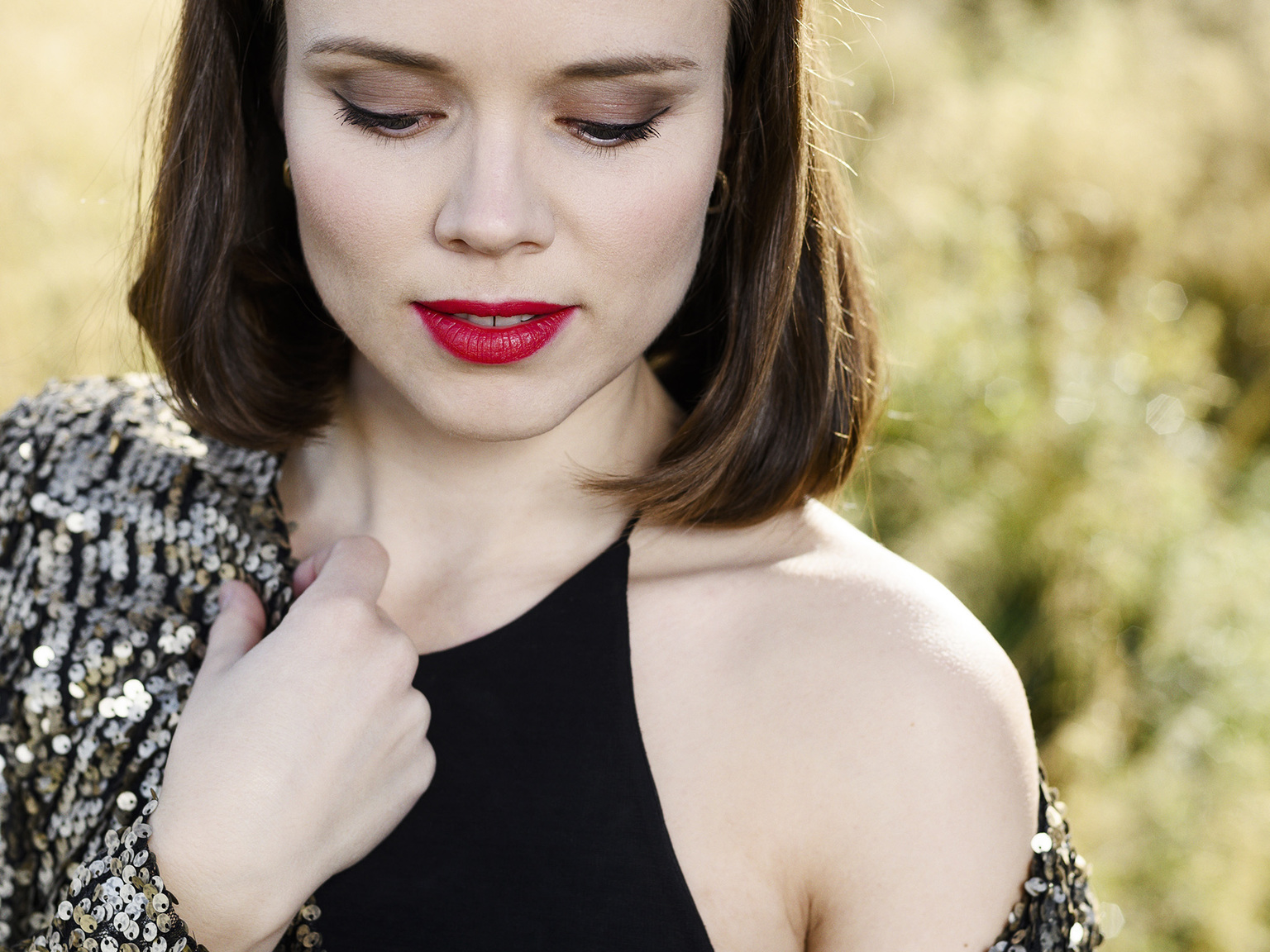 Studying at KHiO 2020: the Academy of Opera
Name: Eldrid Gorset
Programme: Master's in Opera
What has it been like to study at KHiO? 
My time at KHiO has been absolutely wonderful in many ways. Because it's such a small department, all of us here become well-acquainted, and I dare say that the environment at the Academy of Opera has never been better than it is now. People are accommodating and generous with one another, and the fantastic resources we have access to are a major benefit. The singing teachers, conductors, directors and pianists all hold a high international standard, and I've had to pinch myself to understand how lucky we actually are. The long, intense days have been incredibly tough, and I've learned loads about myself as a person and a singer. Because more students have been admitted to the programme than before, and because the field of stagecraft is constantly being developed, the students have had to take a good deal of responsibility and be conscious about what we need as singers and students. My experience is that the school listens and is very intent on meeting the students' needs and adapting to the demands of the real world of opera.

What is your key takeaway from KHiO? 
My key takeaway is probably that the programme is structured very similarly to the actual professional life of an opera singer. I've learned to be more independent as an artist and opera singer, and I've experienced that when it comes down to it, I myself am the one who has to do the work and learn to take responsibility for what I "deliver". In that process it's been nice to have such knowledgeable and reliable mentors and supervisors, and for a long while I will probably "rediscover" more and more of the tools they've given me. What I am most grateful for is the close collaboration I have enjoyed with my singing instructor, Solveig Kringlebotn. Becoming an opera singer is painstaking work, and her enthusiasm and patience have been invaluable for my development.

Tell us about your graduation project.
Our graduation project was to set up Verdi's Falstaff with none other than the Norwegian Radio Orchestra, which was set to debut just two weeks after the school closed down because of the coronavirus. It felt absurd to be so close, and incredibly unsatisfying to not be able to show all the hard work we had put into the performance. But it was still a brilliant experience to immerse myself in one of my dream roles, Nannetta, with my dream director Stefan Herheim. He's a bundle of energy, so as students we had to give everything we had all the time! Staging this particular opera seemed insane, but it proved to be a wonderful catalyst for our growth, and it really challenged us to play off one another and nail our comical timing. Luckily, Herheim made an extra effort to ensure that we got our "carrot", and we've been allowed to set up the production at the Second Stage at the Opera this autumn.

And now what?  
Life as a recently graduated opera singer does look a bit different now than before the pandemic, but I'm keeping my fingers crossed that I'll find my place in this strange but fabulous artform. If the coronavirus guidelines allow it, I'll be fortunate enough to participate in several concerts and festivals – I'm really looking forward to being able to sing for the public again! Otherwise, life as a freelancer consists of auditions and travelling. I'm looking particularly forward to the continuation of my own opera company, Skeive Stemmer ["Queer Voices"], which Maria Dale Johannessen, Therese Angel Khachik and I have founded together. You might say that we're dreaming of nothing less than an opera revolution!

Follow www.eldridgorset.no
@eldridgorset


Read 
The Corona Cohort, final-year students from each of our six departments talk about their experiences this unusual spring and discuss their thoughts on the role of the artist. (The English version will soon be updated.)