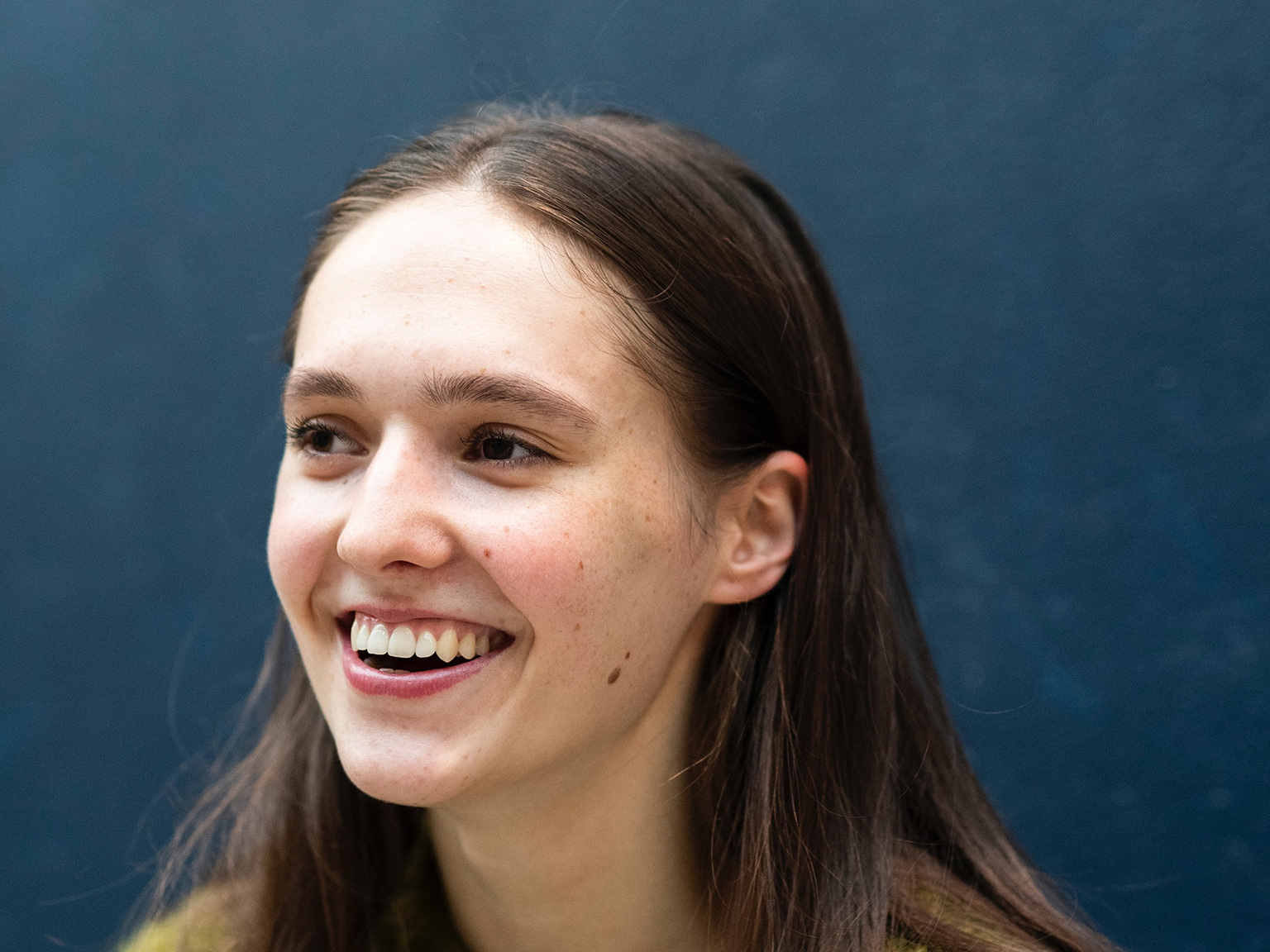 Studying at KHiO 2020: the Academy of Dance
What has it been like to study at KHiO? 
My time at KHiO has been a solid mix of demanding and inspiring. Academically, I don't think I've ever received so much input in such a brief span of time. You might call the Bachelor's programme in contemporary dance a kind of buffet where you get a taste of what the field broadly has to offer. At times it can be overwhelming, but now that I'm close to the finish line I wouldn't have missed this experience for the world.
I would also say that, socially, studying at KHiO has been demanding and inspiring as well. Seeing the more or less same eight people all the time has been intense, but watching my friends grow and become the dance artists they are today has also been incredibly rewarding. It's clear that KHiO is a venue for specialising yourself and working, so sometimes there just isn't enough time to maintain a large circle of friends. But I really believe the close and good friendships can be for life.
What is your key takeaway from KHiO? 
My key takeaway from KHiO has definitely been my maturation. Over these three years I've really grown as a person and as a dancer. I was eighteen and had just "left the nest" when I started my Bachelor's, and from then on I've taken some giant steps. I will also take with me the incredible relationships I've established with my classmates, fellow students and teachers. Collaborating to explore the same artistic field sets up so many nice encounters between people.

Tell us about your graduation project.
We showed our graduation performance, Vente ["Wait"] by Alan Lucien Øyen and Daniel Proietto. Because of the coronavirus situation, only 22 spectators were allowed at a time. But we are incredibly grateful that we were allowed to have any spectators at all.

And now what? 
I've been selected to be part of Panta Rei Dance Theatre's talent development programme TILT Grow, where we will receive mentoring throughout 2020 and work on presenting dance in the Viken region. We're working on a tour of the region, including several solo performances and collaborations with the various municipalities to present dance-based projects to as many as possible. 
I dream of being able to continue presenting dance art to as many as possible and to create art that touches people. In the short term, I want to travel and receive impulses from other parts of the planet, in order to open my eyes to what dance art can be in other cultures. But I've had to put this dream on hold until the world opens again.


Read 
The Corona Cohort, final-year students from each of our six departments talk about their experiences this unusual spring and discuss their thoughts on the role of the artist. (The English version will be updated soon.)