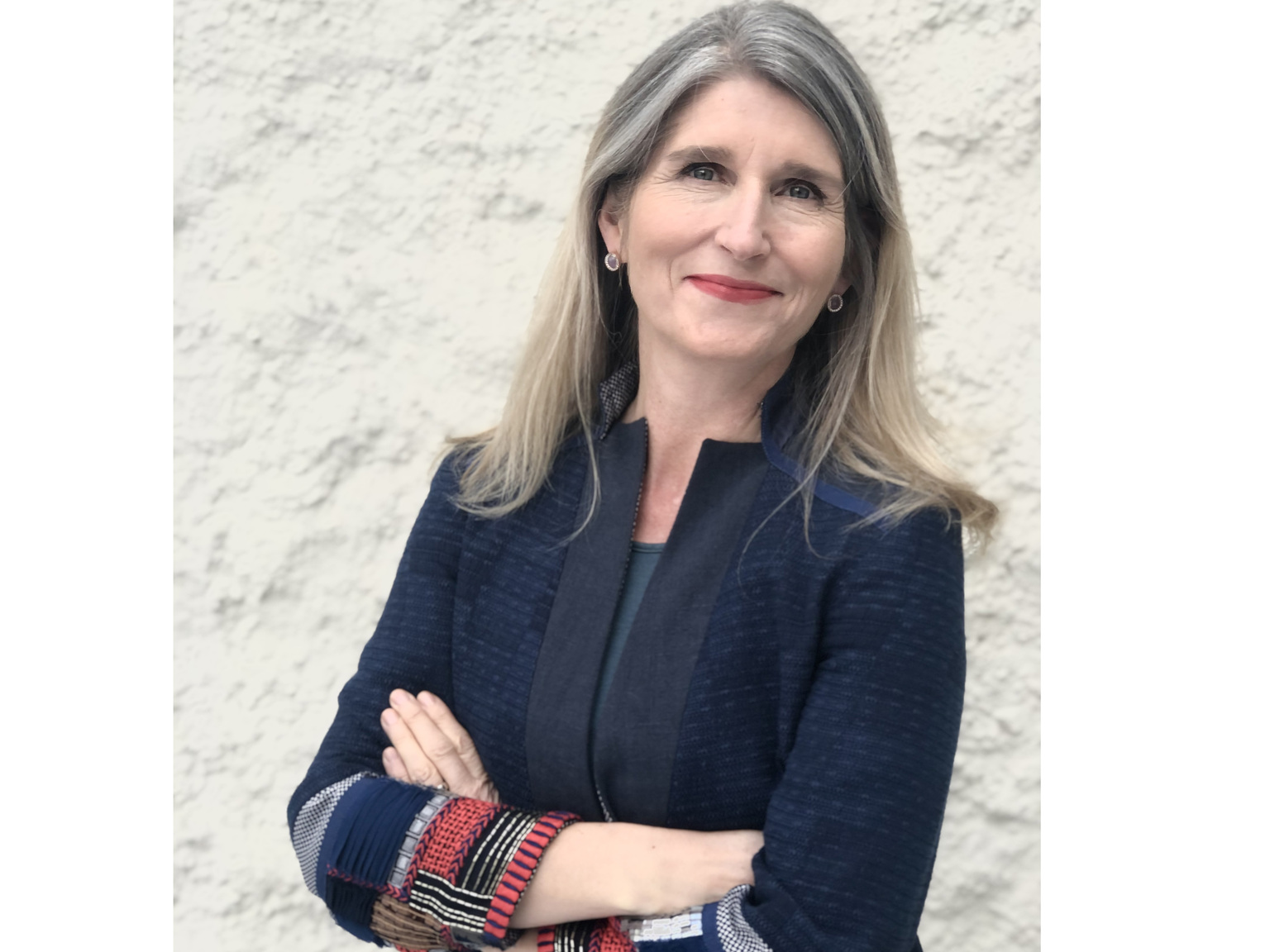 Norway Should Prioritise a Good Art Education
Kristel Jæger Skorge will assume her position as the new director of KHiO on 22 March. She believes that leaders within higher education must both tolerate and like that there will be a variety of opinions, where it is natural that contemporary events will impact the field of art earlier than in other areas of society. For her, the main objective is for the Academy to remain at a top international level, something that requires everyone to be willing to participate in discussions. Skorge comes from her previous position as the University of Oslo's director of research and innovation administration.
"KHiO is an institution with unique resources and an academic profile I find stimulating," Skorge explains. "It is a unique specialised university in Norway. The staff and students here are incredibly high-skilled, and gaining admission is quite an achievement. The people here want to influence the way our society will be in the future. KHiO is Norway's leading institution of art education and plays an important role both nationally and internationally. I am interested in both the practice and education of art.
In my sector, that is the higher education sector, KHiO is a very exciting institution."
When your hiring was announced, it was noted that you are the very leader that KHiO needs, as someone who is not only inclusive and a bridge-builder, but also strategic and clear-spoken. Over the past year, there have been numerous debates at the institution concerning racism, discrimination and freedom of speech. By the time you were hired, it was clear that former rector Måns Wrange would be leaving his post because of a critical family situation, but also because his work on diversity and anti-discrimination at KHiO was criticised for what the media called "identity politics", leaving him to deal with a media controversy about the politicisation and ideologisation of the education at KHiO. What do you think it is about yourself that convinced the board that you are the right bridge-builder and strategist for KHiO?
I look forward to working with all the employees at KHiO, including the rector's team, and I'm confident it will all go really well. My experience has been that it is what we achieve together – all of us – that is important, and that even though interpersonal relationships are essential, it is ultimately the team that counts. So we must build robust teams where people trust one another and tolerate differences of opinion. My impression, based on the good conversations I've already had with the rector, the staff and other parties who are familiar with KHIO, is that everyone wants the same thing, namely for KHiO to be one of the world's leading art colleges. I am not afraid of the discussions that naturally arise when people work together to uphold and develop the quality of both the education and the academic and artistic research.
"Naturally enough, contemporary events will impact art more quickly than they will impact for example astrophysics."
In regard to the positive recognition from the board, that is something I appreciate, because it is of course nice to see that the enthusiasm is mutual. I suppose I can't fully explain what their thinking was, but I imagine that they for example viewed it as an advantage that I have had both academic and administrative leadership positions within the higher education sector, and with good results, and that I have a fairly broad experience and enjoy working on the strategic development of knowledge institutions. As a leader within higher education, you are of course leading people who are highly competent and dedicated – and also highly opinionated. You have to accept that's the way it is – and perhaps preferably even like it a bit that way – if you are to thrive as a leader in our sector.
In her new film called Manifest, the professor of contemporary art Ane Hjort Guttu is critical of the way art education has developed in Norway and at KHiO. In the article "Manifest for en annen kunstutdanning" (A manifesto for a different art education), she claims for example that staff repeatedly try to sidestep some of the leadership's mandates in order to engage in what they themselves consider to be a constructive art education, because many of them perceive that certain aspects of New Public Management are not working. As the head of the administration at KHiO, what are your views on the cooperation between the administration and the academic staff?
When it comes to New Public Management, a fairly broad consensus has gradually formed in Norway that certain elements of those governance principles and the underlying ideas originally associated with that strategy cannot be fruitfully implemented in the public sector just like that. The public sector has value-based objectives, and it's not always the case that a good outcome for the individual user, citizen or student can be quantified and measured. At the same time, we must also accept that we are part of a society and of institutions where the resources are not infinite but must be prioritised.
I also think that as institutions of higher learning, we have to realise that if we want to expand our financial basis, then we have to compete for some of the funds that have been allocated to artistic research. On the other hand, whether this is actually a sound use of resources – with such a relatively large part of the staff's working hours being devoted to writing funding applications – is a large and complicated debate."
"Good art education programmes reduce the risk of producing art that is dull and irrelevant, so I believe that is something a well-functioning society should prioritise."
I believe that the primary goal for all of us must be to run the best art college possible, and everyone must be willing to be part of the various discussions. It's too easy to think that the academic staff only think of their disciplines, while the administrative staff only think of administrative work. If there's something the current era has taught us, it's to be careful not to assert that groups hold opinions they don't actually hold.
The premises at KHiO are large and complex, and many students and staff miss having venues where people can meet naturally and thereby reduce the distance among students, staff and leaders. Do you have any thoughts on the feasibility of establishing such venues, and is this something you will prioritise?
It is hard for me to say anything specific about the premises at KHiO since I haven't yet been there that much. But I am certainly interested in physical settings as venues where people can meet, talk and experience a sense of calm. What is interesting after this crash digitisation we've been through over the past year is how we will use the physical meeting places again when things go back to normal. I suppose we will still use Zoom, so that the way we use meeting rooms and common areas will perhaps change somewhat.
After it was announced that you will be the new director of KHiO, several people have asked you about your approach to art. What is your reply?
The question is a bit overwhelming. But my first thought is that I love art! On the other hand, there is also a good deal of art I either don't like or find pointless or repulsive.
When I've studied art, it has been more from a historical perspective, and I have used paintings, objects and architecture as sources to understand people and societies from the past.
But clearly, I would not have applied for this job if I weren't interested in art. Good art education programmes reduce the risk of producing art that is dull and irrelevant, so I believe that is something a well-functioning society should prioritise.
"The public sector has value-based objectives, and it's not always the case that a good outcome for the individual user, citizen or student can be quantified and measured."
How will you be spending your time before the summer break?
I'll be getting to know the people at KHiO – the staff, the students, the organisation – and also familiarising myself with the setup. I know that leaders typically reply that they will first take some time, but my experience is that is precisely what is crucial. I have no masterplan that I'll be implementing on day two of my tenure! You have to feel the organisation in your bones, both the physical elements of the organisation and the stakeholders.
"Finally, I would also like to emphasise that an absence of disputes within an organisation isn't automatically a sign of good health – naturally enough, contemporary events will impact art more quickly than they will impact for example astrophysics. I always believe things will turn out well."
Kristel Jæger Skorge (54) holds a graduate degree (cand.philol.) and doctoral degree (dr.art.) from the University of Bergen. She also holds a Master of Public Administration degree from the Copenhagen Business School, where she specialised in strategic leadership. Skorge has wide-ranging experience from the higher education sector, for example working as a research fellow and project worker at the Centre for European Culture Studies at the University of Bergen, R&D leader and deputy director general at the University of Stavanger and associate professor, department head at Oslo and Akershus University College (now OsloMet) and as the head of R&D at the Norwegian Labour and Welfare Administration (NAV). 
Skorge is currently the director of research and innovation administration at the University of Oslo.
Kristel Jæger Skorge will assume the position as director of the Oslo National Academy of the Arts on 22 March 2021. She succeeds Annemarie Bechmann Hansen, who has been appointed director of Statped.