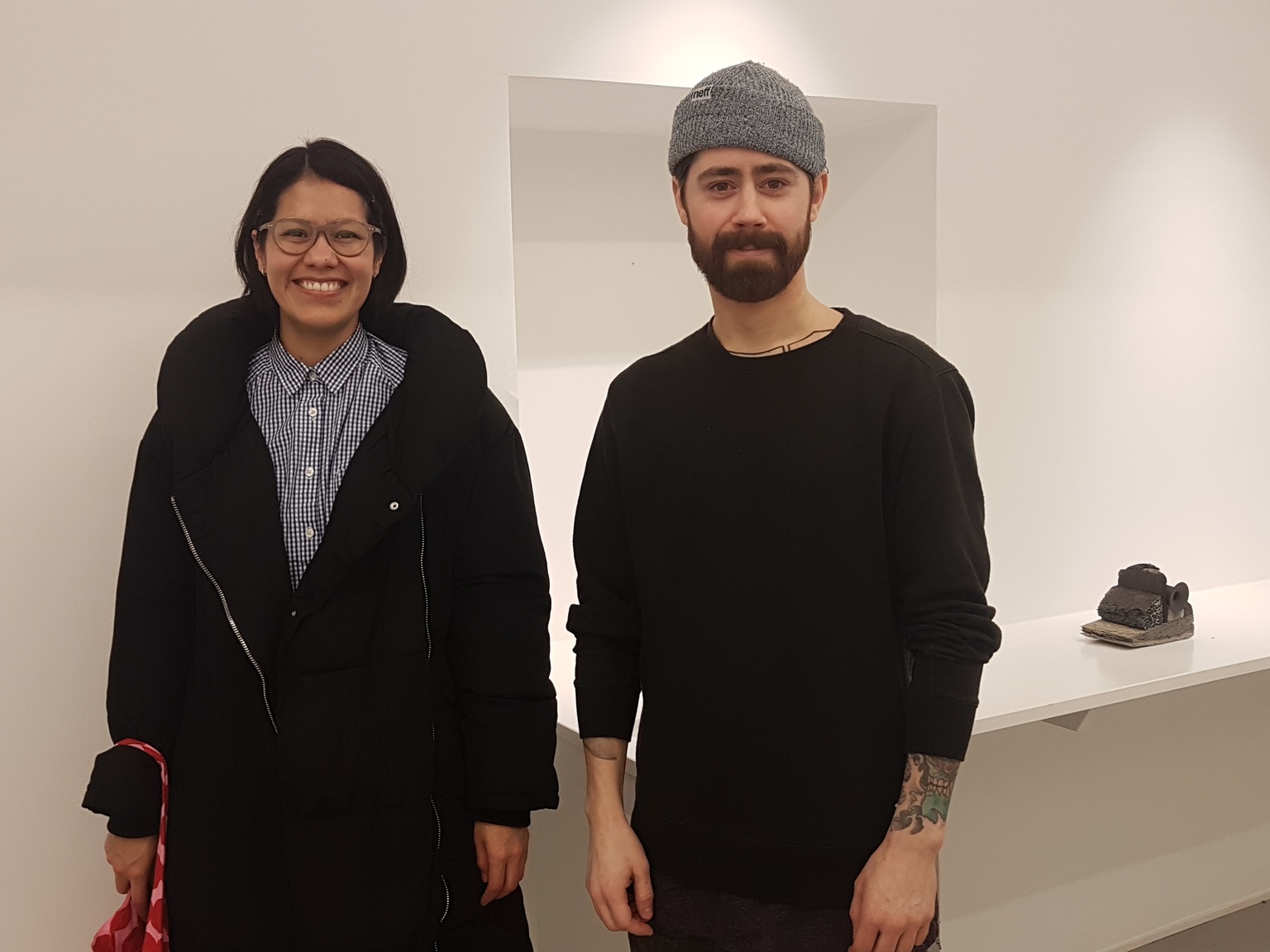 How to get noticed
As soon as you have developed an interesting concept for your ongoing work as an art student, you should contact galleries and apply to exhibitions and competitions. It is the beginning of your career and important to get noticed. This is the general advice from the art world to coming artists.
"I have been active applying to art exhibitions, open calls and galleries," says Berenice Janice Hernández Hernández, who has just ended her second year of a Bachelor in medium- and material-based art. Last autumn she participated at Årsutstillingen with her project Station.
"Being from Mexico, migration is a huge part of everyday life," Berenice explains. "I'm trying to explore what happens to you, personally, good or bad, when you go to a transitory space. Berenice works with porcelain, stoneware, earthenware and paper to create blocks later used as building material. With these blocks she builds spaces, shelters, dwellings and stations in order to investigate the power of architecture. At Årsutstillingen her work was acquired by KODE.
"After I exhibited at Årsutstillingen I was contacted by Galleri Format and they came to KHiO to see my work. A while after the visit I contacted them, sent my bio and statement and I had some pictures taken of my work. I said I would love to have an exhibition if they were interested. "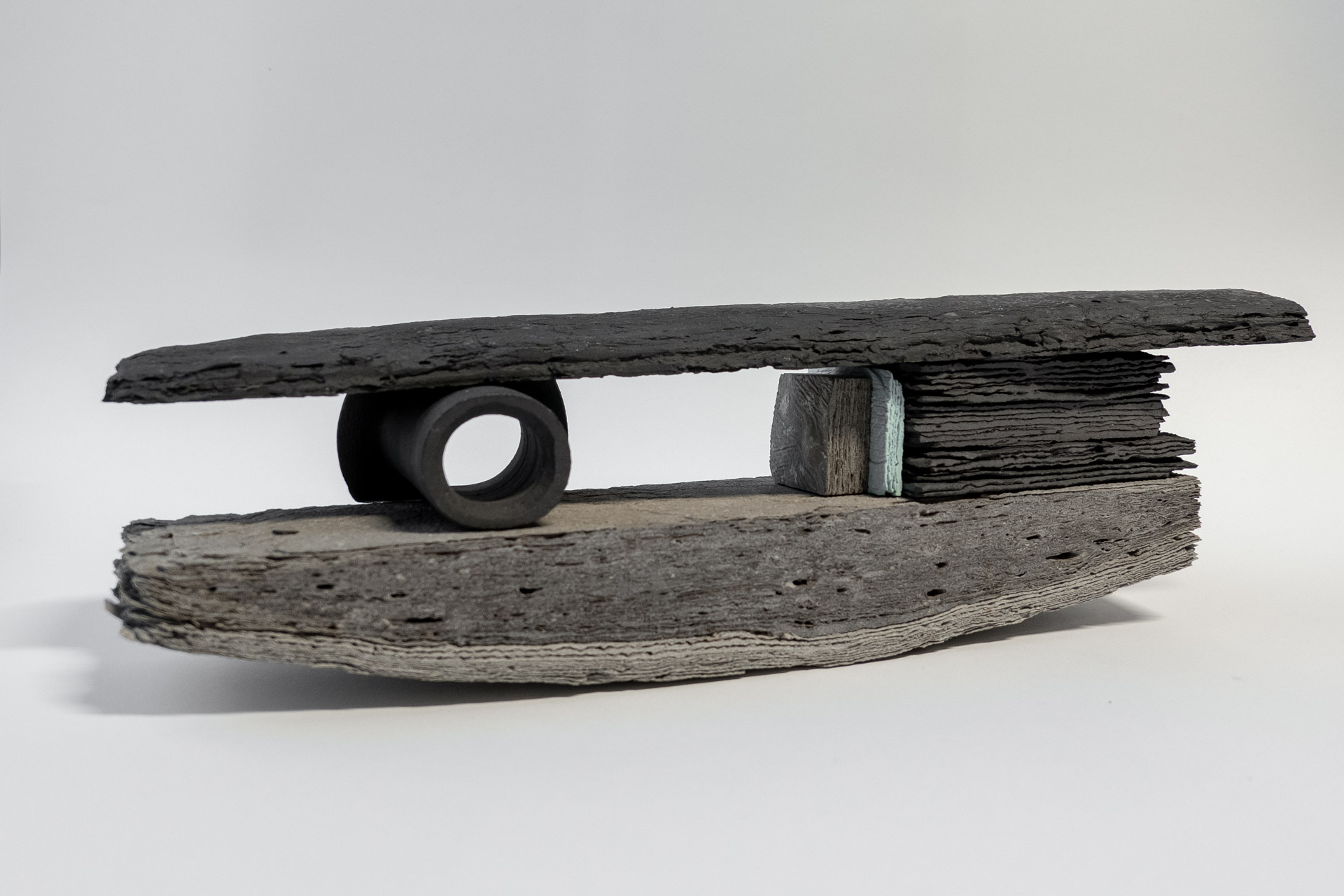 Galleri Format, a leading gallery for contemporary crafts in Norway, invited Hernández to hold an exhibition at their gallery together with Eyvind Solli Andreassen, an MFA student in medium- and material-based art who graduated this spring. Both of them specialise in clay, but Eyvind Solli Andreassen which previously was a welder in shipyards says he found clay incredibly difficult to work with when he first started. "As a welder, safety is important, everything must be accurate. Clay doesn't have a shape, it comes in bags. I just wanted to change to metal, but now I've found my own unique way shaping the clay, it is almost as meditation. "
Irija Øwre, director of Galleri Format, is known for being an eager scout visiting KHiO both announced and unannounced. "I aim to keep myself as informed as possible about the emerging talents within the art scene via exhibitions, fairs and social media. I have close contact with several of the professors at the academy. They inform me about the student progression, and show me around the workspaces and introduce me to students. It is a privilege to be able to meet the students and hear and see their presentations in their own working environment. The fact that both Eyvind and Berenice were showing in different venues outside the context of the school also made me follow them more closely and see their potential as exhibitors in the gallery."
New talent
"The exhibitions were a great success for both Berenice and Eyvind, Øwre says. "In addition to Berenice's earlier acquisition by KODE, which Galleri Format Oslo contributed to, she sold pieces in the exhibition and received attention by ceramic collectors. And I think people who saw her exhibition were amazed by her work and felt that they discovered a new talent in the field. Eyvind's work was also received very well. He sold all his pieces in the exhibition and one of his larger pieces was acquired by The National Museum. The ability to appeal to both the private marked and senior curators in the museums is a strength that Berenice and Eyvind both have, and it is a great starting point for their careers."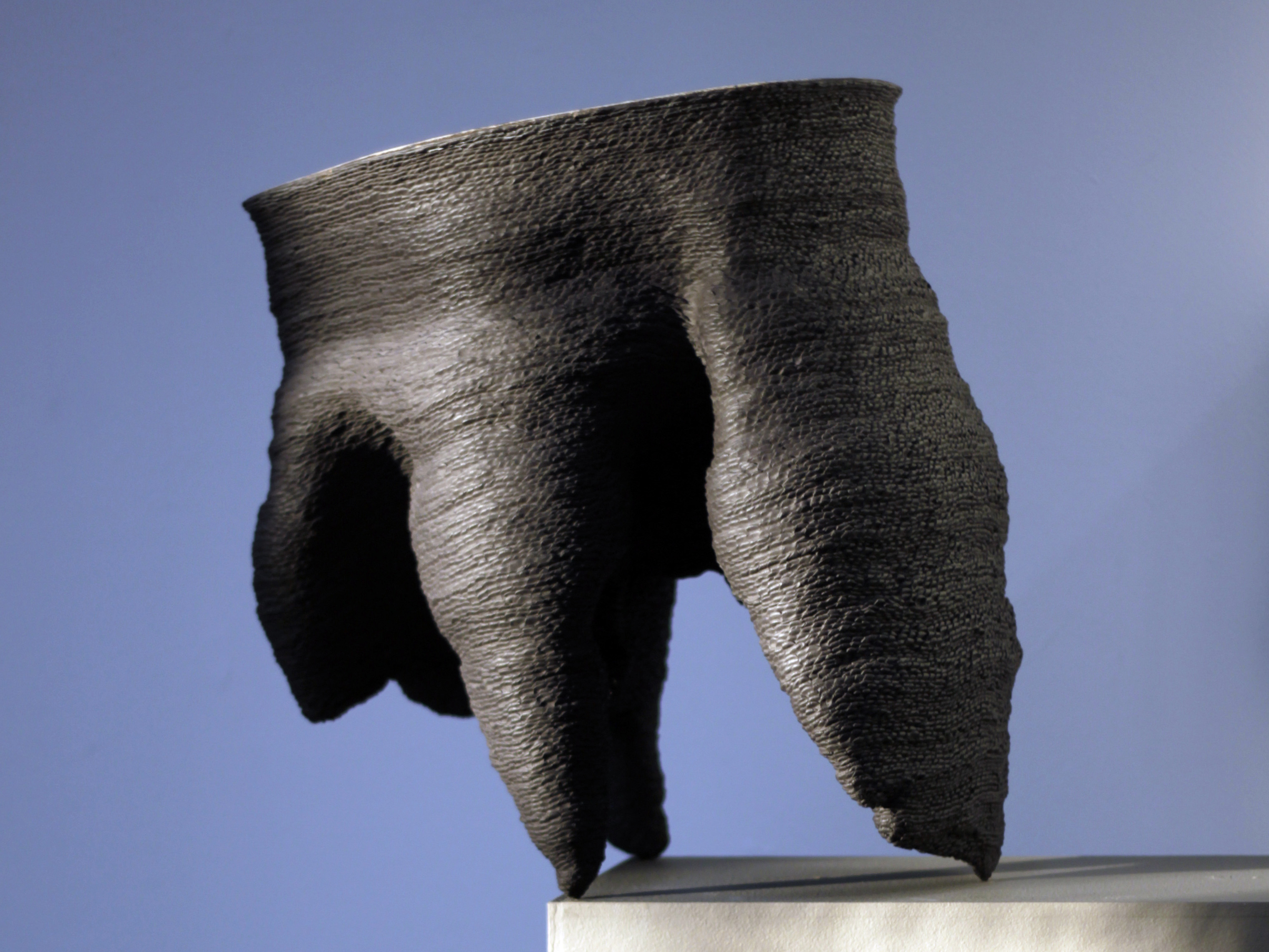 According to the Acquisition Fund for Norwegian Crafts, it is rare that they buy student works, as they have done with Berenice Janice Hernández Hernández and Eyvind Solli Andreassen. The fund usually monitors the development of young artists over time before making a decision on whether to acquire their work, but a piece of advice from the fund is not to forget to be active and visible.
"We received great help from Format and they have given us an insight in how the marked works," Berenice says and EEyvind adds;
"Format has been very cool to take the risk to let students in. It has been an incredible opportunity – and it means the world to us."
NKs studentpris i Oslo 2019 til Eyvind Solli Andreassen
Make art!
"What has changed the most over the past decade is the opportunity to promote yourself on social media, which for most practitioners is a natural part of their everyday activities. For many artists, social media also work as a sort of sales channel," notes Ruben Steinum, co-founder of Atelier Open. "At Atelier we have noticed that interest in art is clearly on the rise, as is the desire to get in touch with the artists, whether they are younger or older. That's promising in regard to being able to reach more potential art buyers."
Atelier was among the actors invited to the graduate students' course on how to establish an art practice this spring, where key topics included grant application writing, finances, accounting, sales and founding sole proprietorships.
"At Atelier, we want to enable artists to present their works themselves and make it easier for people to browse through and purchase works directly from the artists' studios in a simple manner, one that also gives art lovers the chance to contact the artists. The most important advice we can give is to just make art and keep on working. What gets noticed is the people who work, who experiment, who continue to develop. And seek out collaborations – they are important for your professional development and they expand your network. It's the same people who the students go to school with today who will most likely be their closest colleagues in a potentially long artistic career. Such relations are incredibly valuable, and your colleagues will be your best support."