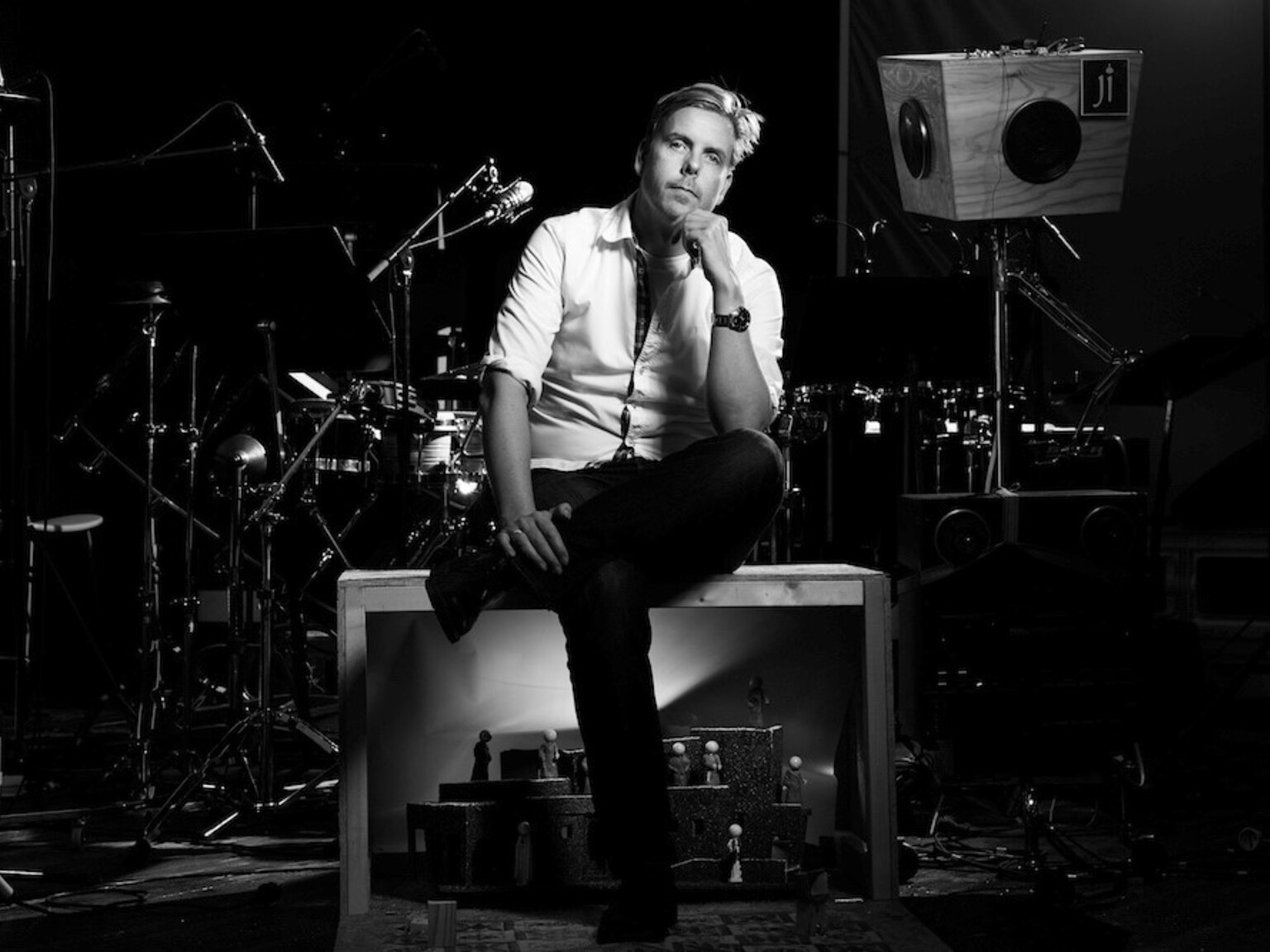 Goethe University Frankfurt appoints Tore Vagn Lid as guest professor
Tore Vagn Lid, professor of directing at the Oslo National Academy of the Arts, has accepted an offer to become a guest professor at the Department of Theatre, Film and Media Studies (TFM) at Goethe University Frankfurt. The university currently has around 38,000 students and is one of the largest in Germany.
"It was actually several years ago that TFM first approached me," Lid explains. "When they asked me if I would consider being a guest professor there, I was surprised but also delighted, and I promptly replied that this was indeed a position I would love to fill. Ever since that initial contact, I've been through an extensive process where I have for example delivered papers at German conferences, made proposals for relevant courses and seminars and written articles on directing and dramaturgy."
Every year TFM invites a distinguished scholar to become the Friedrich Hölderlin Guest Professor in General and Comparative Dramaturgy (Friedrich Hölderlin-Gastprofessur für Allgemeine und Vergleichende Dramaturgie). Lid's term commences after Easter and will run until August 2018 at a department that is perhaps most well known for being the home institute of the influential theatre researcher Hans-Thies Lehmann.
Dramaturgical direction
"As a director, I find it highly appealing that the position is so closely linked to dramaturgy," Lid says. "I now work at the Academy as a professor of directing half the week, after having previously worked there as an adjunct professor of dramaturgy. I've always had a bee in my bonnet about seeing the connection between precisely these two disciplines, and about highlighting how inseparable dramaturgy and direction have become in contemporary theatre. I applied to become a professor of directing at the Academy precisely with the idea of focusing on dramaturgical direction. The guest professorship's title of allgemeine und vergleichende Dramaturgie, that is general and comparative dramaturgy, allows me to elaborate on the core issues I explored in my three-year-long artistic research project, "New Performances – New Tools: Knowledge and Skills for the Post-dramatic Theatre".
Artistic Research: to be continued …
In conjunction with the Academy's artistic research programme, the school organised a major symposium titled What Is (Now) Dramaturgy.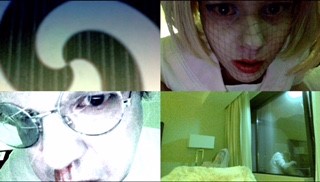 "At the symposium I tested the hypothesis that dramaturgy not only serves as an essential meeting point between the various 'specialised fields' of theatre, and also between practice and theory, but that it also has the potential to be a platform for conversations and exchanges across disciplines and their traditional, often institutionalised boundaries. The programme included a screening of three theatrical-musical 'macro études', namely the productions U-DUB, Highway Hypnosis and Almenrausch: A Visual Radio Drama, which were produced in close cooperation with actors such as Transiteatret-Bergen, a theatre company that explores the intersection between theatre, film and music. During my stay as guest professor in Frankfurt, my ambition is to build on the artistic experiences from these productions."
Helping develop and expand dramaturgy
In Frankfurt Lid will organise and chair three seminars, all of which will in various ways challenge the interface between practice and theory and seek to develop and expand dramaturgy and dramaturgical know-how.
"I have titled one of the seminars 'What is Musical Dramaturgy?', were I will explore theatrical-compositional possibilities and limitations in everything from Wagner's opera dramaturgy to Brecht and Eisler's experimental Lehrstücke and my own experiences from for example reworking Nordahl Grieg's Our Honour and Our Power at Den Nationale Scene in Bergen."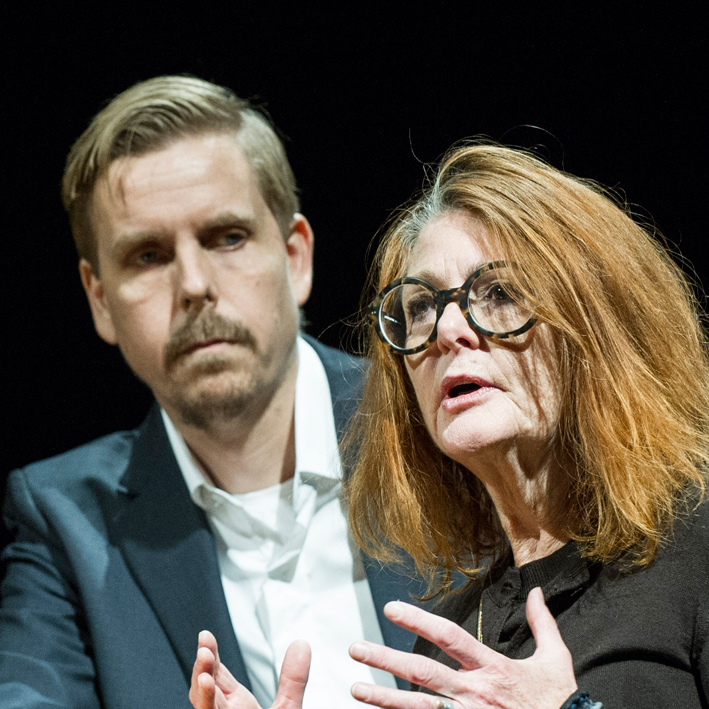 For his work on the multidisciplinary Our Honour and Our Power, Lid received a Hedda Award for best script along with Cecilie Løveid. In its statement, the jury lauded the pair for having created a new form of political theatre and not least a new form of art. In addition to the shared prize, Tore Vagn Lid was also honoured with the Hedda Award for best director, with the jury lauding him for being an a equilibrist who is able to combine stylistic innovations and formal elements from various narrative levels and eras in a unified, informational, holistic and complex style.
"Another seminar has the working title 'Institution and Apparatus: The Connection between Art and Organisation'. This seminar seeks to call attention to dramaturgical connections where we often least expect to find them, namely in the theatrical apparatuses themselves and their way of establishing and envisioning theatrical organisation. Using this approach, we could for example examine how marketing strategies and advertising posters, or the automatised procedures of the rehearsal process, retroactively affect a performance's composition and expressivity, and from this basis we can compare and examine why certain styles and approaches seem to dominate at certain theatrical organisations and not at others. When understood in this way, dramaturgy becomes for me a 'door opener' to see far greater connections than those that are immediately apparent in the rehearsal room."
The third and final seminar will help kickstart a far more comprehensive and long-planned artistic project, tentatively titled "Bert Brecht DUB, or Dramaturgy of a State of Emergency", where Lid himself will act as director and playwright.
"This seminar will build specifically on the knowledge and skills picked up from the three years of artistic research and from the productions U-DUB and Highway Hypnosis, in addition to my work on Brecht and Eisler's Lehrstück The Decision (Die Maßnahme) in Bergen and Salzburg. The plan is that both dramaturgy and acting students from the State University of Music and Performing Arts (Hochschule für Musik- und darstellende Künste) will cooperate with Norwegian and German artists up till the first performance, the DUB version in Frankfurt in August. The work will then relocate to Norway, where – under the auspices of Transiteatret-Bergen – it will generate a number of larger DUB versions throughout 2018–2019. These versions will explore the relationship between theatrical and musical forms and will help develop musical dramaturgy. This 'fan' of theatrical-musical projects – including the guest production of Almenrausch at Frankfurt LAB this May – is a concrete way for me to continue my artistic research, and it will also give me the opportunity to return to the Academy and use my invaluable new knowledge and skills here."
Goethe University Frankfurt has traditionally been associated with such luminaries as the philosopher, musician and sociologist Theodor W. Adorno (1903–1969) and the philosopher Walter Benjamin (1892–1940), both influential members of the so-called Frankfurt School, which studied the performing arts, aesthetics and politics in context with one another.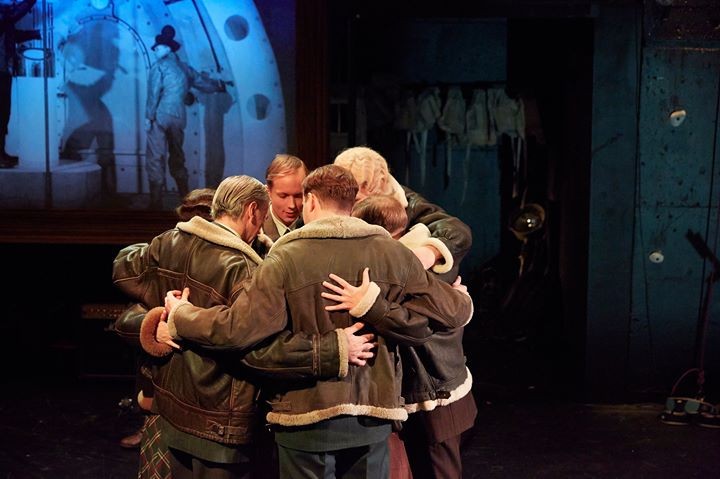 "For me, it is precisely in dramaturgy that we find the real meeting point between theatre and theory. The legacy of Adorno and the Frankfurt School will serve as a highly interesting context in this regard. At the same, I perceive that my mandate as a performing director includes playing a part in the exciting development that is under way in Frankfurt, where theoretical reflection is seen as a necessary and integrated requirement for artistic work, and vice versa. Something that illustrates this is the educational environment – one that I also experienced as a research fellow under Heiner Goebbels at Giessen – where seminar rooms and stages are right next to each other, and where the doors between them are open both ways. There is a nice link here to the Academy in Oslo and to the development of a theatrical education that is also open to contemporary impulses and to exploring the productive interface between theory and practice, and between the theatre stage and society at large. It is exciting that my artistic research will in this way be spread to new academic communities and be further developed there. And I hope and believe that my stay in Frankfurt – the experiences and impulses there – can help strengthen dramaturgy at the Academy, something I am sure will also strengthen the school in the long run."
TFM's motivations
We contacted the head of TFM in Frankfurt, Professor Nikolaus Müller-Schöll, to hear the department's reasons for inviting Tore Vagn Lid to stay there as a guest professor.
"Tore Vagn Lid will be the eighth distinguished scholar whom we invited to be the Friedrich Hölderlin Gastprofessor für Allgemeine und Vergleichende Dramaturgie. In his work he combines an extremely interesting practical approach to contemporary musical theatre with a good knowledge of and interest in theoretical questions related to contemporary theatre practices in the context of philosophical, political and social questions. His dissertation on Brecht and Eisler is an important work with regard to these artists. At the same time it is an important contribution to the reflection of contemporary experimental practices in musical theatre."
Müller-Schøll says the idea behind inviting professors is that we would like to develop together with them a new field of research and teaching which we define as that of 'comparative dramaturgy and performance research'.
"If since its invention in the 18th century dramaturgy in the German sense has been closely related to the idea of reflecting on what happens on stage and relating it to the questions of the society and the state where this happens, then we realise today that this has always been linked to a more or less national idea of theatre. On the other hand, theatre is nowadays no longer to be understood along the lines of nation-building and identity but rather as a place where alterity and diversity can be experienced both on stage as well as in between the stage and the audience, and this in a transcultural and interdisciplinary way. It is one of the places where people can learn that the otherness of the stranger, which often produces phobic reactions, can also be regarded as a potential. Vagn Lid will teach our students his idea of theatre, departing from both his practical experience in the Norwegian context as well as from his theoretical work on Eisler and questions of contemporary theatre, which concern not just the artistic work but also the institutional framework and the genealogical development of this work. In what he calls an

institutional psychoanalysis, he transfers the way of analysing human subjects to the analysis of institutions. Together we will examine both German as well as Norwegian institutions and independent theatre groups in order to find out what the respective institutional, social and historical frames of their production is and how this influences the productions.
Furthermore, in Vagn Lids' practical project he will work with his students on a specific artistic project and also on the question of different modes of artistic production. And finally, in his seminar on musical dramaturgy he will teach students to understand the musicality of theatre as well as the theatricality of music.
"We are extremely delighted that Tore Vagn Lid accepted our invitation to Frankfurt and even more so that he will not only teach and do research together with us but also show his 'étude' Almenrausch, which will give our students and colleagues a chance to study his artistic work in a specific play."

Additional information
• Highway Hypnosis has been invited to the Heddadagene festival in June 2018.
• Almenrausch: A Visual Radio Drama has been invited to Frankfurt LAB in May.
• Read for example Tore Vagn Lid's article "The Dramaturgy of Quality Concepts: From Describing to Prescribing (Stage) Art" in the anthology Contested Qualities, published in 2018 by Arts Council Norway.
• Lecture held during Arts Council Norway's launch conference for the Contested Qualities anthology.
• Read more about Tore Vagn Lid's artistic research at the Oslo National Academy of the Arts.
• Articles written in conjunction with being the Friedrich Hölderlin guest professor at TFM, to be published in 2018:
"'Institution – Apparatus – Dispositive': Searching for a Reflexive Dramaturgy"
"'Ein Theater des Menschen': Zur Aktualität von Brechts Naturalismuskritik"

Tore Vagn Lid (b. 1973, Bergen)
Director/playwright/theatre scholar. Professor of directing at the Academy of Theatre at the Oslo National Academy of the Arts (formerly adjunct professor of dramaturgy/playwrighting 2011–16). Artistic leader of Transiteatret-Bergen. Leader of the three-year-long artistic research project "New Performances – New Tools: Knowledge and Skills for the Post-dramatic Theatre". PhD from the Institute for Applied Theatre Studies at Giessen University, Germany.
Lid has written and directed a number of productions in Norway and abroad, including Almenrausch: A Visual Radio Drama, The Roads of Freedom, Kill Them All! and Our Honour and Our Power (the latter co written with Cecilie Løveid). He has also published articles, essays and books on dramaturgy, direction and aesthetics with a particular focus on music's role in the theatre and theatre's role in music. He was the first Norwegian director to be invited to the Salzburger Festspiele (Die Maßnahme, 2008). He received the Norwegian Theatre Critics Award for Kill Them All! (2013), several Hedda Awards for Man = Man (2008), Operation Almenrausch (2009) and Our Honour and Our Power (2016), the Blue Bird Award for Almenrausch: A Visual Radio Drama (2012) and the Ibsen Award for Our Honour and Our Power (2017).