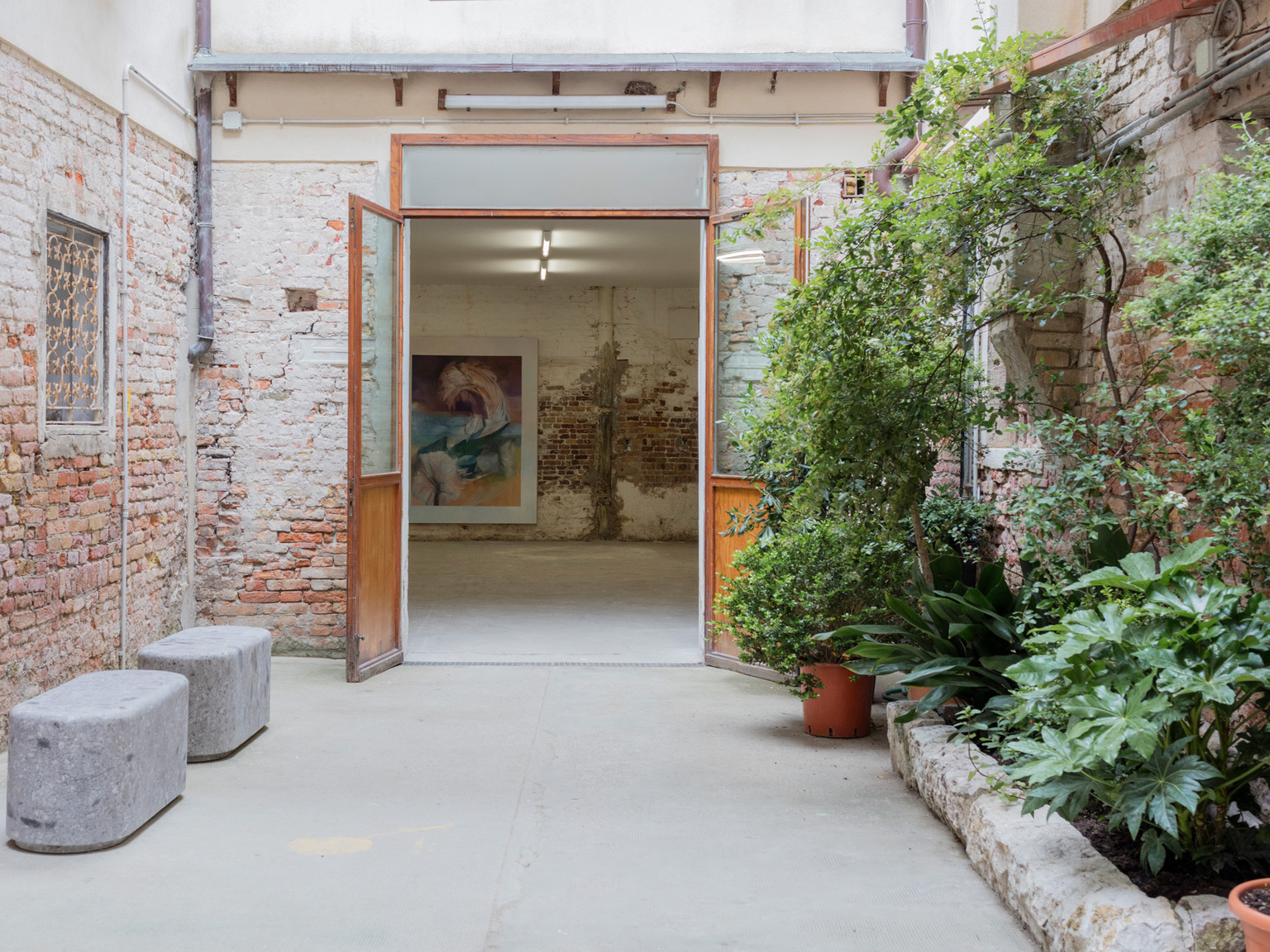 Academy Profiles: Jan Verwoert – Bringing Back the Light
The Future of Colour, this year's Cyprus Pavilion at the Venice Biennale, is curated by Jan Verwoert, professor of art and theory. The exhibition invokes the spirit of the Eastern Mediterranean as a zone where routes cross and travellers meet and trade in a poetic knowledge that may render both the past and future in fresh colours.
" The Venice Biennale is like doing a catwalk on very uneven pebble stone. I live for these challenges," says Jan Verwoert when asked why he applied to be a curator at the Biennale. "First you have to make sure that the venue is actually up and running. Venice is run-down like so many other heritage sites, with water, sewage, construction and electricity problems. The challenge is producing something elegant under horrible conditions"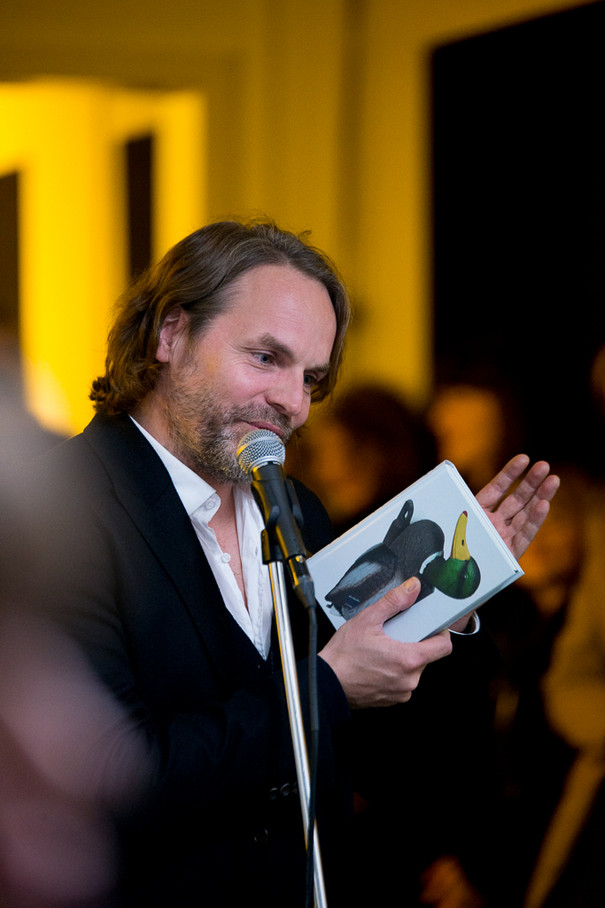 The venue is a beautiful old workshop, with a small garden connecting two houses, but almost everything had to be built anew: new ceilings, new walls, new electricity. And all of that in two weeks – using only boats.
"We were asked if we wanted five marble benches. They arrived before the venue was ready, and with a total weight of four tonnes we had only one guess putting them down. Getting them there in boats was the easy part. The whole thing was horrifically nerve-wracking."
Venice Biennale 2017 is open 13 May – 26 November, 2017.
Venice, a pop show
"Venice is in comparison with Documenta, more of a pop show. You are pulling up an attraction. I became friends with café owners and sellers; we were all in the same business. The biennale has nearly 3,000 visitors a day – how do you live up to the expectations without becoming shallow? You have one opportunity, so naturally some flex muscles and dance desperately. I wanted the venue to be open and inviting, but with a little breathing space. Accessible, but not desperate."
To reproduce a country
Colour once was key to politics and trade in the Mediterranean. Fabric manufacturing, medicine, painting, and cosmetics alike depended on pigment supplies and colourbinding agents like alum. The main alum resources lay in the Eastern Mediterranean. Today's political imagination seems to be stuck in apocalyptic scenarios of cultures at war – West vs. East. The show pays homage to the vibrant insecurities of life and the trade of ideas, via painting and its sister arts. Planning started already in August and Verwoert travelled several times to Cyprus.
"If you can build relationships, you build credibility. I didn't want to be just parachuted in. But how do you reproduce a country? It is difficult without producing false metaphors. I have expectations – how do I get around them? Cyprus is very strategic, a hub between the Eastern and Western world. I wanted the content of the show to be current matters, but without making it too obvious, then the result will be flat. I had great trust in Polys Peslikas, the artist I was working with, and though it was a challenge, I thought we would make it."
Bringing back the light
The artist Polys Peslikas zooms in on details of Venetian paintings and Modernist collages and performs an alchemy that liquefies time.
"He made a mix of colours – hot and dry like Cyprus. Normally when you paint you start from dark to light, but Peslikas constantly dried the oil and this washing kept bringing back the original, bringing back the light, like Cyprus is filled with sun."
In opening up the horizon of experience, Polys Peslikas' paintings set the stage for hosting further artistic exchanges. A series of three cartoonishly oversized newspapers provides the platform for these transactions.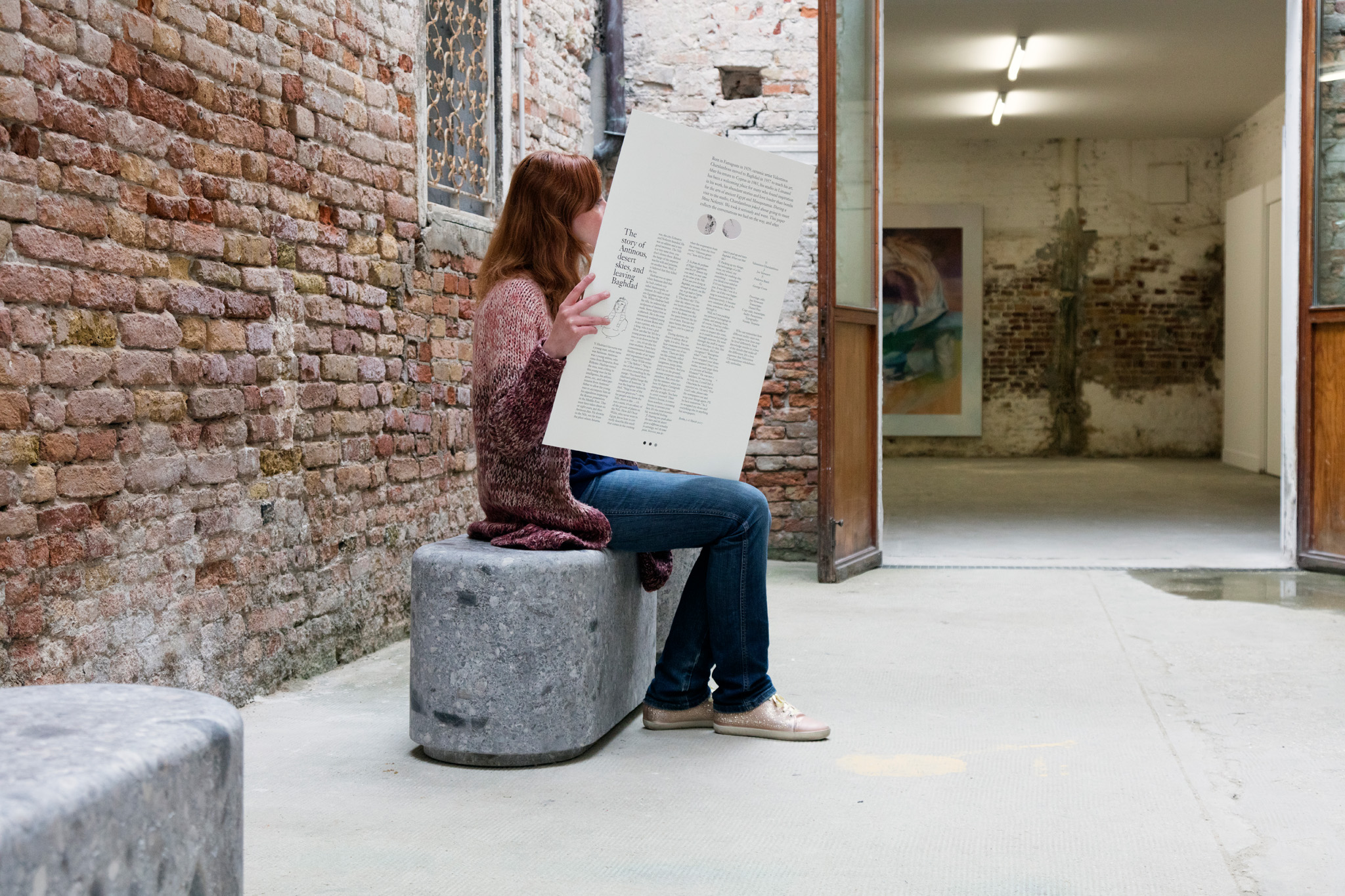 "I invited three other parties to the pavilion. The first is the Nicosia-based, internationally active, artist group Neoterismoi Toumazou. The name means Anything New, named after the local shop of one member's grandfather, selling anything from flags to underwear. The group trade in many languages like poetry, performance, design, music and fashion. They have studied in London and brought with them DJs from London and local musicians from their street back home. The newspaper they produced has eyeholes to peek through."
The next of these oversized newspapers is filled with the story "Emergency Kids" by the New York based poet and writer Mirene Arsanios from Beirut. During the civil war, her family fled to Cyprus, before returning to Beirut when the war ended.
"The story is personal with memories from childhood and the politics is from a child's view, but the time is always now. Her story is not shouting, it is very subtle."
The last to join the conversation is Valentinos Charalambous, a legendary ceramic artist from Famagusta. Having travelled and both made and taught art for decades in Baghdad and Limassol, he has been an inspiration to many, with stories to tell and a love louder than bombs for the arts of ancient Egypt and Mesopotamia.
"Valentinos Charalambous is a wonderful person, with a great sense of humour and an open-door politics when it comes to art education. He is an expert on Mesopotamian art, which he feels ceramics connects with. He has lived half his life in Baghdad with its rich culture, and his story is full of colours and memories of beautiful living in Baghdad as it was."
Investing trust
Jan Verwoert is a much-loved professor, who creates open situations to reflect things over with the students. In September students at The Academy of Fine Art will be asked to make a fourth newspaper.
"I think it is important to provide and earn trust both as a curator and teacher. It is a nerve-wracking struggle and sometimes you fail, but it is worth taking the chance to trust another person magical things develop when you invest trust and time. And how does it show that you  – yourself have learned something? I think maybe when talking about it in a teaching situation. I haven't got an answer to all the questions students ask me, but chances are good I have intensely agonized over the problems. I can share a bit of the burden with my students by telling them that I have also agonized about this. There is value in thinking it over. As a teacher you are in a situation of power – I try to be the framework and let there be space for a dynamic conversation. To invest in trust is a big political resource."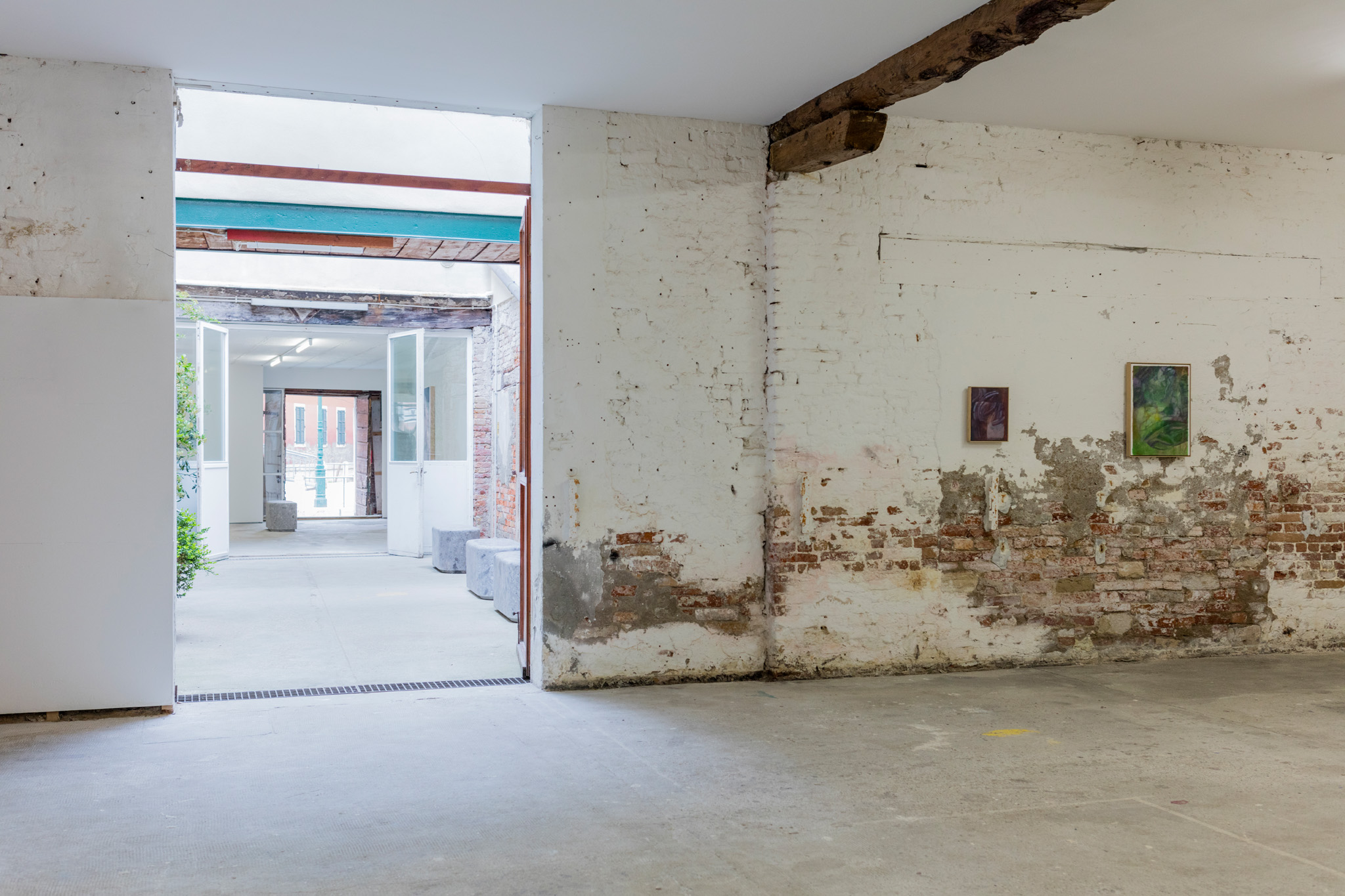 At home
"I'm also vain and need a positive response. But you know, you do what you think is right, let the audience do the rest and learn from it. After all the hard work I didn't know the exhibition would seem so relaxed and laidback. Things develop beyond themselves.
A young composer from Venice sat two hours in the pavilion the first day and the next week he came back – he felt at home. And this makes me happy."
---
About Cyprus in Venice: Polys Peslikas, The Future of Colour
Curated by
Jan Verwoert
Special Guests
Mirene Arsanios
Valentinos Charalambous
Neoterismoi Toumazou
See the Cyprus Pavilion for more on the exhibition and address.
---
Jan Frederik Verwoert , professor of art and theory, teaches at the Oslo National Academy of the Arts, the Piet Zwart Institute Rotterdam, and the de Appel curatorial programme, Amsterdam. Jan Verwoert is a critic and writer on contemporary art and cultural theory. He is a contributing editor at frieze magazine and his writing has appeared in various journals, anthologies and monographs.
---
Academy Profiles is a series in which the editors of khio.no present one of the specialist staff members at the Oslo National Academy of the Arts. The presentation will usually take the form of an interview and will appear in Norwegian and English. The aim of the series is to paint a fuller picture of activities at the institution and to promote international contacts and interest in our academic and artistic research.