Performance, Talk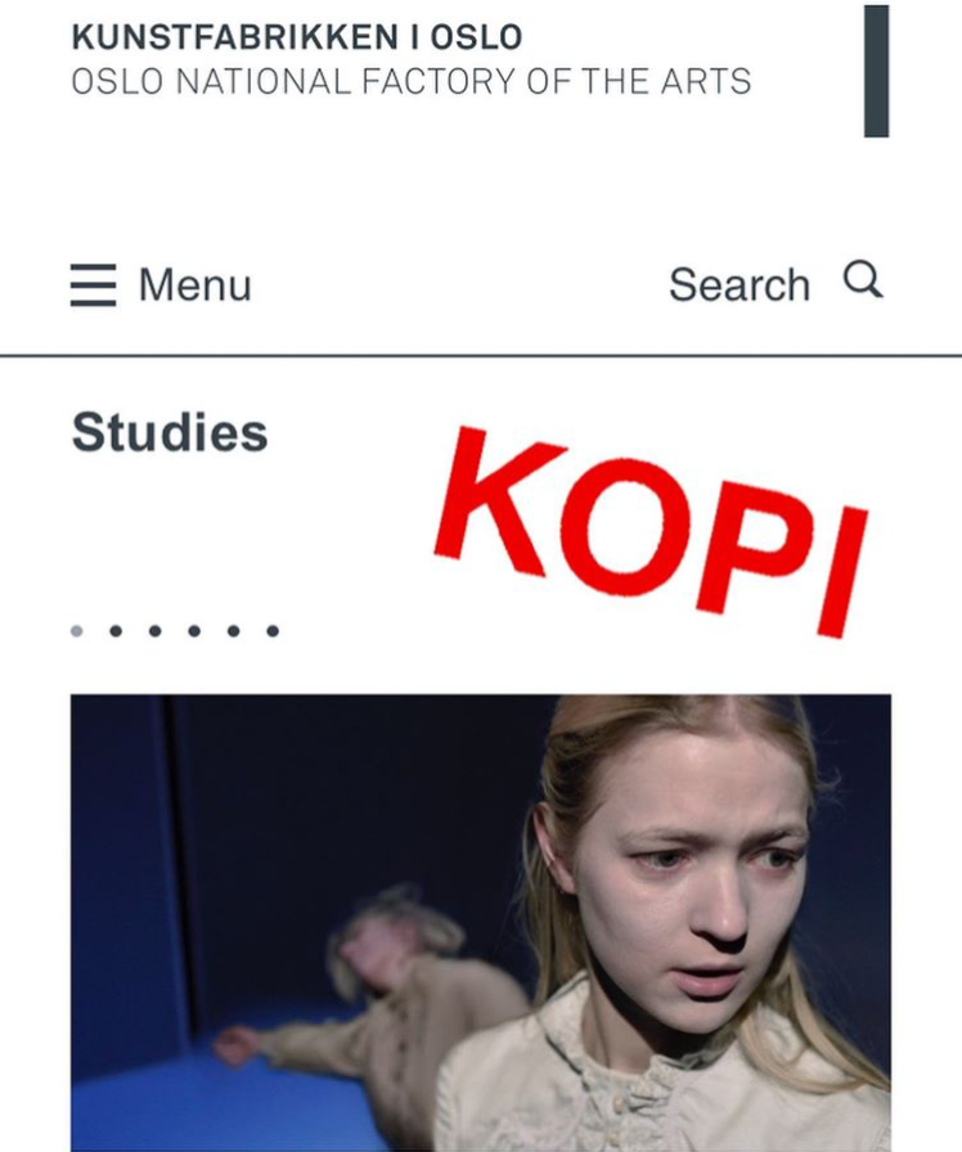 Avgang 2019: Goro Tronsmo om Staged Institutions
Gjennom to år har Goro Tronsmo arbeidet med en iscenesettelse av Kunsthøgskolen i Oslo. Dette har vært tredje del av det serielle prosjektet Staged Institutions som ble påbegynt i 2013.
I denne performance lecturen får publikum møte Goro Tronsmo – student, regissør, arkitekt, kunstner, og hennes alteregoer.
Prosjektet The Arts Education Factory består av en re-enactment av Lars Von Triers "Riket", en dogmefilm med andreårstudentene på BA skuespill, en nettside, installasjonen "The Green Room" i Studio 10, en performance for 10 og 10 tilskuere gjennom bygningsmassen, og en iscenesettelse av mørkeloftet i Ibsens Vildanden som en to timer lang dialog med scenekunstfakultetets snorloft.
Staged Institutions III – The Arts Education Factory er tredje del av Goro Tronsmos serielle prosjekt Staged Institutions, en pågående undersøkelse og iscenesettelse av institusjonelle strukturer.
Performance lecturen er gratis og det kreves ikke billett. Møt opp i resepsjonen kl 1930, så vil publikum ledes til studio 10.
The Green Room
Gjennom hele denne uken (uke 25) vil også installasjonen i studio 10 bli aktivert som loftstudio, kinosal, sovesal, kjøkken, dansesal og lounge.
Rommet er åpent for publikum hele uken, og det vil opprettes et eget arrangement hvor programmet for de ulike transformasjonene blir lagt ut.