Art performance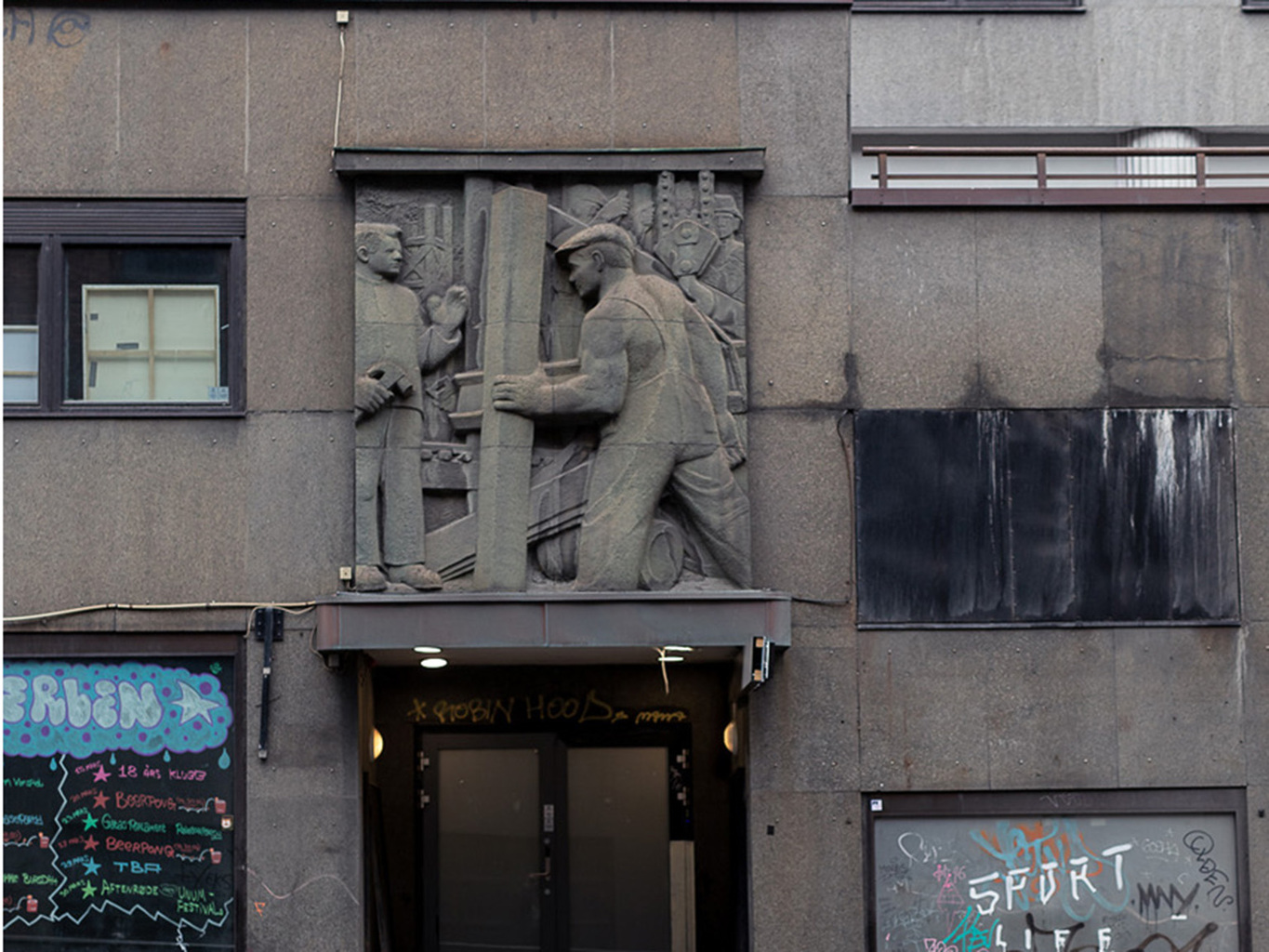 osloBIENNALEN: GRINI AND THE FUTURES OF NORWAY
What is at play when history is written? A first performance from the performance series National Episodes by Rose Hammer* for osloBIENNALEN première 26 May 2019.
DUE TO A VERY QUICKLY SELL OUT, THE GROUP WILL DO A SECOND PERFORMANCE THE SAME EVENING AT 20.30!
Book HERE
Place: Hammersborggata, 0179 Oslo.
Free entrance, but booking is required, reserve here
The most defining moments in a nation's history often unfold in a few minutes, are decided by a handful of people, behind closed doors, removed from public institutions or momentous historic speeches in public arenas. Rose Hammer is a collective artistic persona who has set out to draw attention to this phenomenon, specifically those key moments that have shaped the Norway of today and its possible futures. For osloBIENNALEN Rose Hammer will produce a series of performances – entitled National Episodes – in the Brechtian Lehrstücke (lesson play) tradition. These will revisit low-key but transcendent episodes in Norwegian history, such as the mythical meetings that took place at Grini prison camp Barrack 12 during the Nazi occupation of Norway. It is a historical fact that networks of political prisoners during the WWII shaped what Norway has become today. Hence the title of this first National Episode: Grini and the Futures of Norway. After the Grini narrative, Rose Hammer will move on to other episodes, both mythical and historical.
*Rose Hammer is a collective persona made of artists, most of whom are students or alumni of KHiO.
All information at: https://rosehammer.home.blog/
Read more and follow the event on facebook