Screening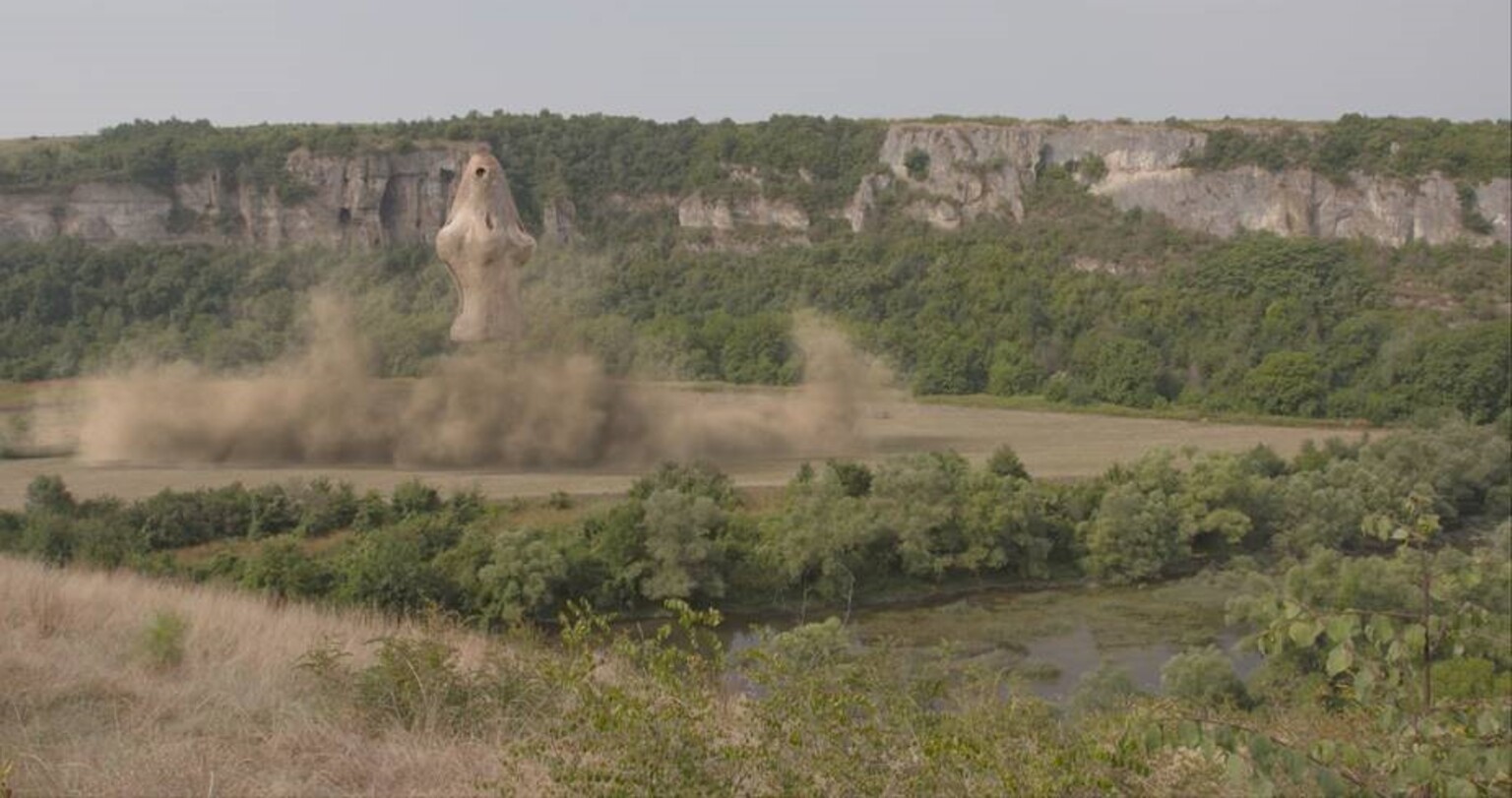 Jan Peter Hammer: Dug
The film Dug will be shown at Berlin International Film Festival in February. Dug is part of Hammer's artistic research project at The Academy of Fine Art.
In DUG, we follow the archaeologist Vensislav Gergov and Petro, his friend and local looter, to several archaeological sites in the district of Pleven in North-West Bulgaria. On these day trips, we enter a strange temporality, a state between future and past, where the despair over forever lost history and a story of an alien visitation in our prehistory coincide.
The selection for the 13th Forum Expanded programme at Berlin International Film Festival opens at the Akademie der Künste on Hanseatenweg on February 14 under the title "A Mechanism Capable of Changing Itself". The programme includes 34 film and video works of all lengths and genres together with 15 installations, invited from a total of 27 countries.
This year's programme once again includes a variety of works that use documentary techniques to examine and explore the potential for both cinema and music to question, illustrate, analyse and bring about change in such a way that they are capable of intervening in social and political events on the global stage. In so doing, they also expand the very concept of the documentary.
DUG will be screened:
Saturday, 17.2., 14:00, Akademie der Künste, Hanseatenweg.
Sunday, 18.2., 20:00, Arsenal 1.
Jan Peter Hammer lives in Berlin and has been artistic research fellow at the National Academy of the Arts Oslo since 2016.

More on DUG:
In 1977, Bulgarian archaeologist Vensislav Gergov discovered a 6500-year-old Early Bronze Age settlement in Telish, district of Pleven. The Telish archaeological site contained forty-one unique clay figures of aeneolithic deities, hundreds of pieces of glazed pottery, manifold tools made from stone and copper, and a small cylindrical object, whose function is unknown. Gergov told me he believes it represents an alien spaceship; it reminds me of a Brancusi.
How did utopia become so alien? Why does the future look like the distant past? Why was Primitivism so appealing to Modernism?
Since Paleolithic times, the area corresponding to present-day Bulgaria has been continuously inhabited, and, at times, densely populated. Due to its archaeological wealth, "treasure hunting" is a popular activity. The fall of the Soviet Union ushered in an era of deindustrialization and staggering unemployment rates. The coincident availability of affordable metal detectors and easy accesses to the Western auction house market—with its endless appetite for antiques—turned archaeological looting into one of the few available sources of independent income.