Exhibition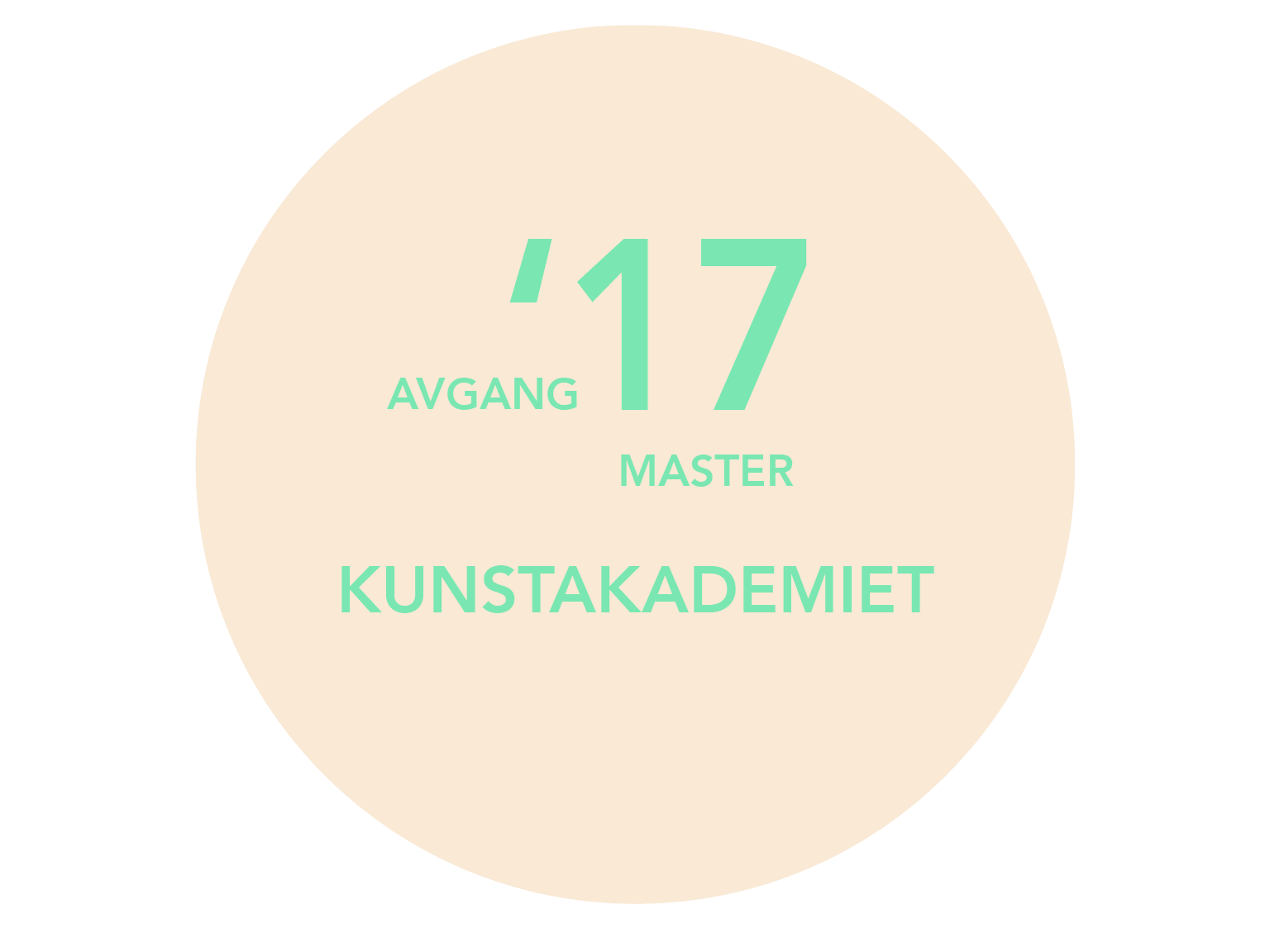 Graduation Show Master of Fine Art 2017
Welcome to the opening of the Graduation Show – Master of Fine Art, Friday 26 May, 19.00 - 21.00 at Kunstnernes Hus. The exhibition shows the work of 19 students at The Academy of Fine Art, Oslo National Academy of the Arts.
Place: Kunstnernes Hus, Wergelandsveien 17, 0167 Oslo
Time: 26 May – 11 June. Several performances will occur during the exhibition period.
This is the fourth year the graduation exhibition is at Kunstnernes Hus. This year's exhibition fills the two skylight spaces on the second floor, and includes all new works such as: sculpture, video, painting, performance, text and sound.
Exhibitors
Erik Bromö (SE) // Christina Bruland (NO) // Pete Fleming (GB) // Siri Helene Wohrm Fossum (NO) // Therese Frisk (SE) // Agnieszka Golaszewska (PL) // Daniel Hansen (SE) // Ane Kvåle (NO) // Janne Maria Lysen (NO) // Ronak Moshtaghi (IR) // Miriam Myrstad ( NO) // Lina Ella Maria Norell (SE) // Rahraw Omarzad (AF) // Lykourgos Porfyris (GR) // Andreas Olavssønn Rongen (NO) // Erika Stöckel (SE) // Andreas Skjelde (NO) // Morten Jensen Vågen (NO) // Martin White (AU) //
Coordinator for the exhibition: Vanna Bowles

A degree show marks the end of a process of art school education, and the beginning of a lifelong pursuit. For the young artists whose works are on display here, this exhibition only marks a brief moment of passage, before they leave the art school environment behind them and continue to develop their artistic practice on their own terms.
One idea could probably not truly sum up the apparent serendipity or coincidences that has brought this somewhat heterogeneous group of people together, but temporality and place are strong common denominators here – these young artists are a uniform collection of individuals, with diverging interests, experiences and a background from three continents. Despite of this they have a strong unity as a class. They have developed collaborative projects, all while simultaneously, as artists, they insist on their individual artistic practice. They constitute a vote of self-confidence. Another common trait is that they all, although in different ways, have both a national and an international orientation.
Follow the graduation exhibition at
Homepage http://avgangsutstilling-masteribilledkunst.khio.no/2017/
Master essays
Instagram @mfa_avgangsutstillingen2017


For further information and press view please contact:
Programme Coordinator Therese Veier, e-post: therveie@khio.no