Seminar/Conference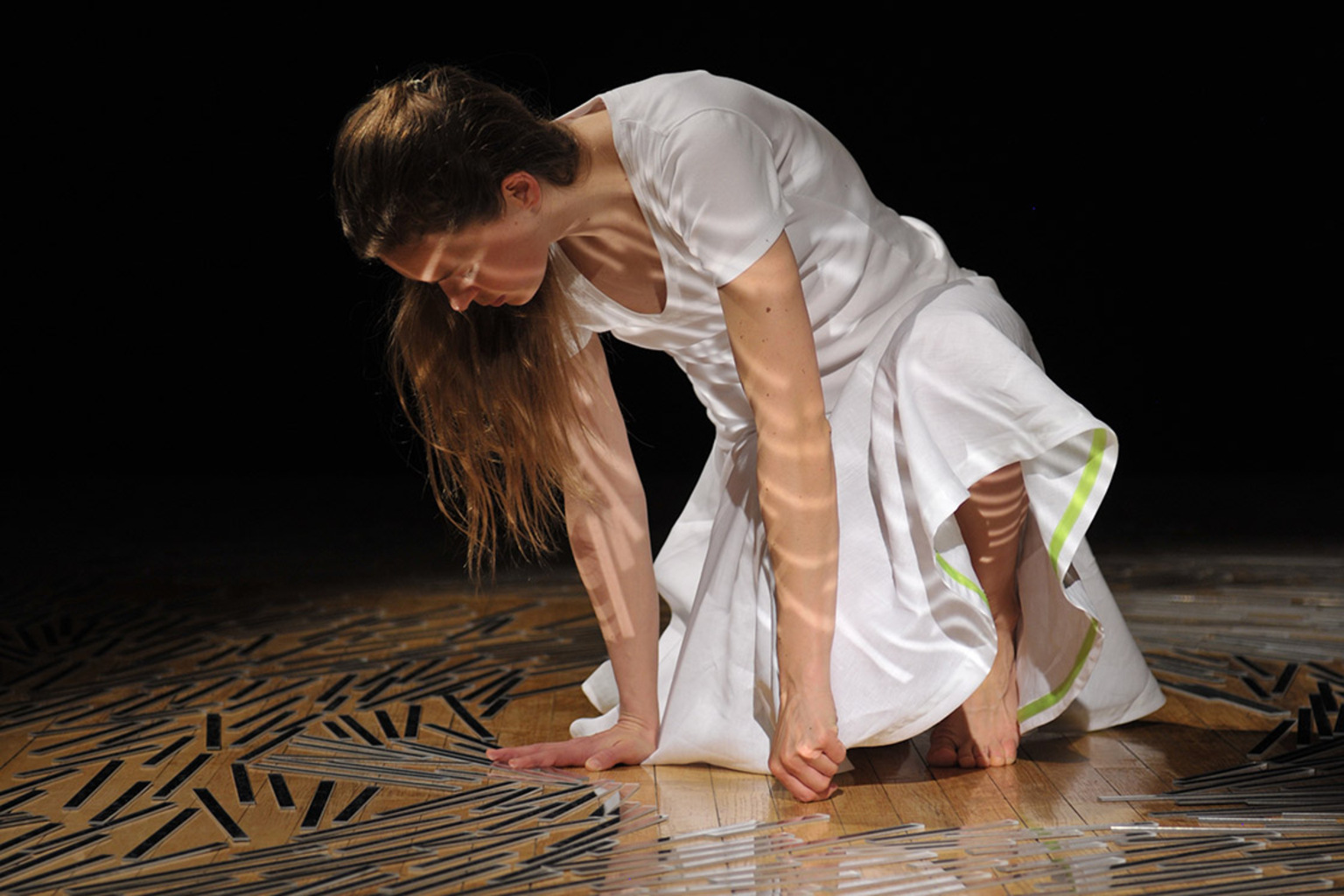 Agenda: Towards a New Art History?
In this Agenda we meet the artist Caroline Broadhead. For more than forty years she has run her own practice exploring objects that come into contact with and interact with the body, public and private. We will also meet the art historian Jorunn Veiteberg, who curated the first exhibition with Caroline Broadhead in Bergen Kunsthall in 2001.
Broadheads work explores the boundaries of an individual; between inside and outside, public and private, this includes a sense of territory and personal space, presence and absence and the creation of a balance between substance and image. The work has explored outer extents of the body as seen through light, shadows and reflections and movement. Larger scale and collaborative working with ideas about space and boundaries between people develop atmospheres that elicit subjective, emotional responses. She will give an introduction to the evolution of her work, with particular emphasis on collaborative work and work inspired by and located in historical buildings.
Jorunn Veiteberg will discuss a curatorial tendency of a new art history. In Jonas Ekebergs review of the exhibition On the Verge. Sidsel Paaske (1937-1980) (Nasjonalmuseet 2016), he claimed that «a new art history [is] emerging... We are witnessing a cultural-historical approach to art history." Veiteberg will show examples from some recent exhibitions, and also discuss the implications it has on what art history can be, especially seen from a feminist point of view.
Caroline Broadhead is Programme Director for Jewellery and Textiles and Course Leader for BA Jewellery at Central Saint Martins, London.
Jorunn Veiteberg has two PhDs in art history from the University of Bergen, Norway (1982 and 2000). She has been head of exhibitions at Hordaland Art Centre in Bergen and Galleri F15 in Moss and head of arts in Norwegian Broadcasting/Television. She was editor-in-chief of the arts and craft magazine Kunsthandverk 1998–2007, and adjunct professor in craft theory and curating at Bergen Academy of Art and Design 2002–2014, and guest professor in craft theory at School of Design and Crafts at Gothenburg University, Sweden 2013–2016. She is currently a free lance writer and lives in Copenhagen, Denmark.
Programme
09.30 - 10.00 Coffee
10. 00 - 10.10 Welcome by Associate Professor, Art and Craft, Lotte Konow Lund
10.10 - 11.00 Jorunn Veiteberg, Towards an new art history?
11.00 - 11.10 Pause
11.10 - 12.00 Caroline Broadhead, On her practice
Caroline Broadhead will give an introduction to the evolution of her work, with particular emphasis on collaborative work and work inspired by and located in historical buildings.
12.00 - 12.30 Questions and discussion