Exhibition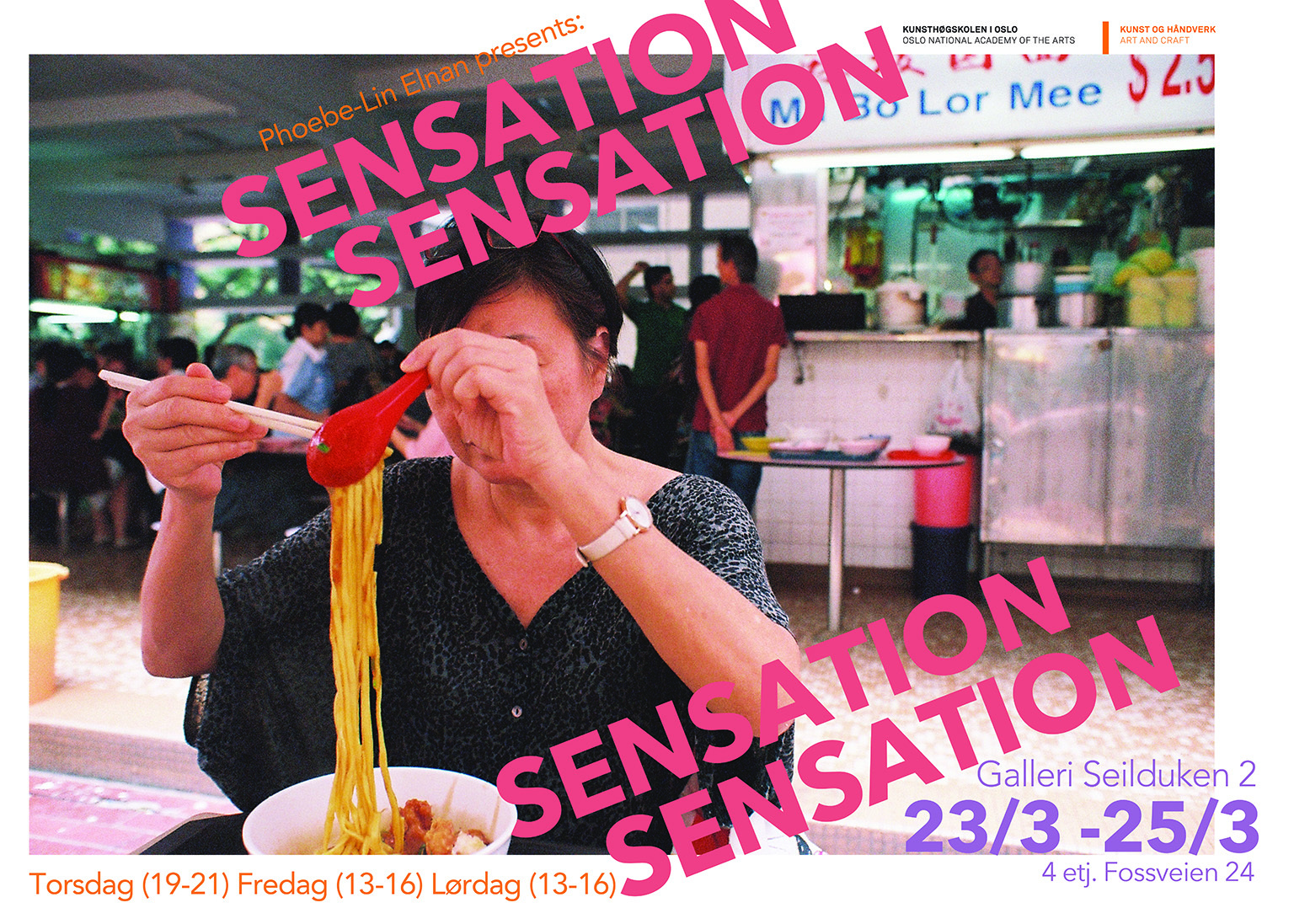 Galleri Seilduken: Sensation Sensation
Phoebe-Lin Elnan 3. års bachelorstudent i medium- og materialbasert kunst med fordjuping i tekstil, opnar utstilling på Galleri Seilduken torsdag 23. mars, klokka 19.00.
Utstillingsopning torsdag 23.03 klokka 19:00 – 21:00. Open fredag-lørdag, klokka 13:00 – 16:00.
Galleri Seilduken, 4. etg, fossveien 24.
He leaves
(travelling)
He is prevented
(from returning)
He returns
(changed)
He resumes his life
(bored)

Leave again
Start again
Seeking a quiet wave.
Surrounded by the storm,
It stops.
The waves are stable and soft,
They whisper:
'Leave.'

Returning to familiar places brings no novelty.

Carried by the wind,
floating.
It brings back to the beginning
Start again.
They're chasing her.
Return and return and return to the past
Head to the future,
Where all is better,
Or at least not known.