Screening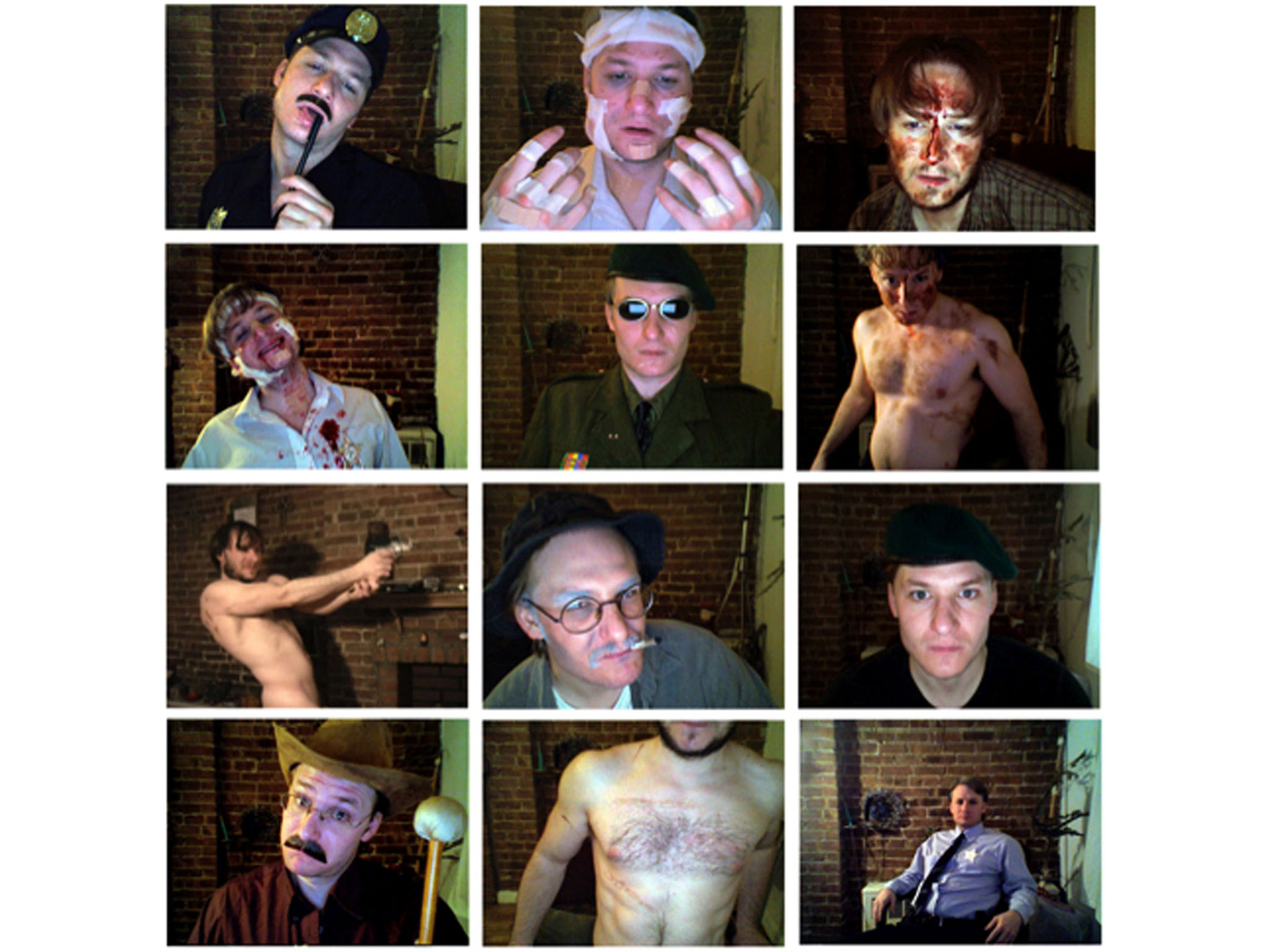 Zachary Oberzan: Flooding with Love for the Kid
Zachary Oberzan besøker Teaterhøgskolen hvor han vil presentere sin film "Flooding with Love for the Kid" fra 2007.
Zachary Oberzan er en amerikansk filmskaper, scenekunstner og musiker som de siste årene har bergtatt internasjonalt publikum med sine dypt personlige arbeider. Som medstifter av det epokegjørende kompaniet Nature Theater of Oklahoma turnerte han først med forestillinger som No Dice og Rambo Solo, før han gikk solo med forestillinger som Your Brother Remember , Tell Me Love is Real og The Great Pretender, som alle har turnert internasjonalt til stor suksess – ikke minst her i Oslo. Musikk og film har alltid stått sentralt for Oberzan, og skikkelser som Jean Claude Van Damme, Whitney Houston, Bruce Lee og Serge Gainsbourg dukker gjerne opp.
På KHiO vil han vise kultklassikeren "Flooding with Love for the Kid" – hans egen versjon av David Morells roman First Blood, innspilt i en bitteliten leilighet på Upper East Side med ham selv i alle rollene og et totatbudsjett på 100 dollar. Filmvisningen er gratis og åpen for alle interesserte.
I tillegg holder han en workshop for studenter ved KHiO der han bl.a. viser utdrag fra filmen "Your Brother Remember" – en dypt personlig meditasjon om brorskap, filtrert gjennom Jean Claude Van Damme-filmen Kickboxer.
One man's pulp is another man's perfection...A brilliant morsel." - New York Times
"Oberzan has not just walked the line between irony and sincerity, he's erased it." – Vogue
"An outsider-cinema masterpiece...Oberzan's mania knows no bounds." - Time Out New York
"An absolutely amazing concept. Wildly creative and energetic." - David Morrell, New York Times bestselling author of First Blood