Talk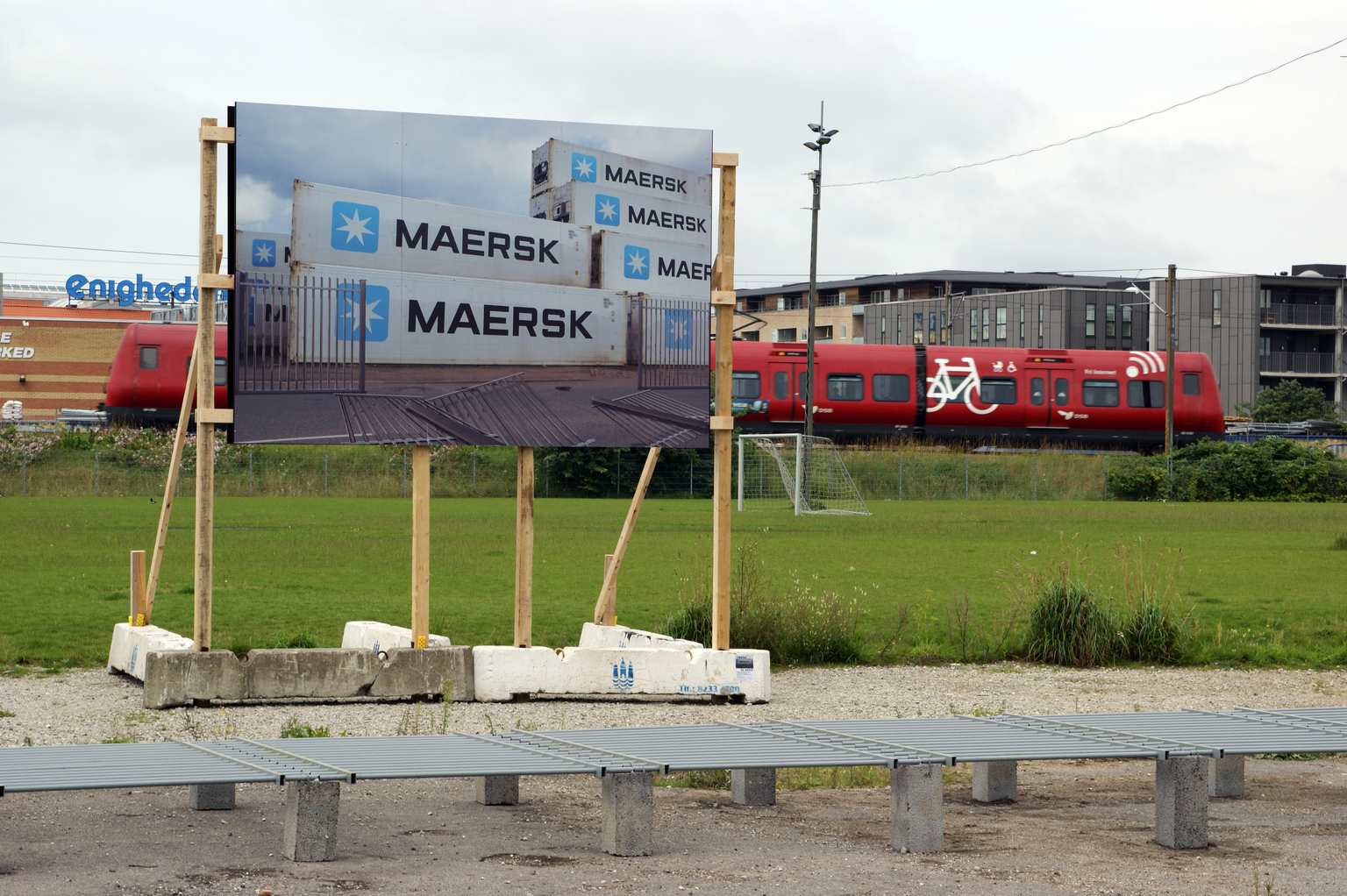 Open Lecture: Interventions in public inner-city spaces
Artist and filmmaker Oliver Ressler, will hold an open lecture at Oslo National Academy of the Arts Wednesday 22.02. He produces installations, projects in the public space, and films on issues such as economics, democracy, global warming, forms of resistance and social alternatives. Ressler is invited by the Mastersprogramme in Art and Public Space.
The lecture will be held from 9:30 to 12:00 in the auditorium/Auditoriet.
Artist and filmmaker Oliver Ressler, lives and works in Vienna. Among his projects in public spaces are a billboard object in the city-center in Vienna, that described detention centers for refugees as a form of state regulated racism (Institutional Racism, 1997); he launched an advertisement campaign for a fake privatization of the prisons in Graz, Wels and Munich (European Corrections Corporation, 2003/2004); and related the damages caused by colonialism and slavery with Africa's foreign debt in Zurich (235.000.000.000 / 777.000.000.000.000, 2006).
In Copenhagen he launched a huge barbecue place that unfolds as a proposition to break up boundaries between what appeared to be immovable (Resist to Exist, 2011, photo is from this work). Some of his works attracted a lot of attention, even though they were not even realized (Elections are a Con, 2012).
His 3-channel video installation Take The Square (2012) has the creation of the public space as a site of debate as the theme. The work is based on conversations among activists of the squares and occupy movements in Madrid, Athens and New York. This major work focuses on organizing, horizontal decision-making in assemblies and the tactic of occupying public spaces. Failed Investments (2015) describes suburban houses as failed investments and advocates a logical first step towards survival, namely fossil divestment.
"Like other artists who seek to engage directly with the political sphere, Ressler approaches aesthetics practically, as a set of tools for getting the job done. To that end, his work may one day consist of posters and videos, another day involve architecturally contingent visual elements, and another day make use of organizational and pedagogical situations to open up public discussion and debate." (Gregory Sholette)

Oliver Ressler
Born 1970, lives and works in Vienna. Ressler has had more than 60 solo exhibitions, among them in Berkeley Art Museum, USA; Museum of Contemporary Art, Belgrade; Centro Cultural Conde Duque, Madrid; Alexandria Contemporary Arts Forum, Egypt; Wyspa Institute of Art, Gdansk; Lentos Kunstmuseum, Linz; Centro Andaluz de Arte Contemporaneo – CAAC, Seville; Foundation Fabbrica Del Cioccolato, Torre-Blenio (CH); MNAC – National Museum of Contemporary Art, Bucharest; and SALT Galata, Istanbul.
Ressler has participated in more than 300 group exhibitions, including Museo Reina Sofía, Madrid; Van Abbe Museum, Eindhoven; MASSMoCA, North Adams, USA; Centre Pompidou, Paris and at the biennials in Seville (2006), Moscow (2007), Taipei (2008), Lyon (2009), Gyumri (2012), Venice (2013), Athens (2013, 2015), and Quebec (2014). He is the director of 27 films. A retrospective of his films took place at Centre d'Art Contemporain Genève in 2013.
He is the co-curator of an exhibition cycle on the financial crisis, It's the Political Economy, Stupid, and project leader of the research project Utopian Pulse – Flares in the Darkroom at Secession in Vienna in 2014.
Ressler is the first price winner of the newly established Prix Thun for Art and Ethics Award in 2016.