Exhibition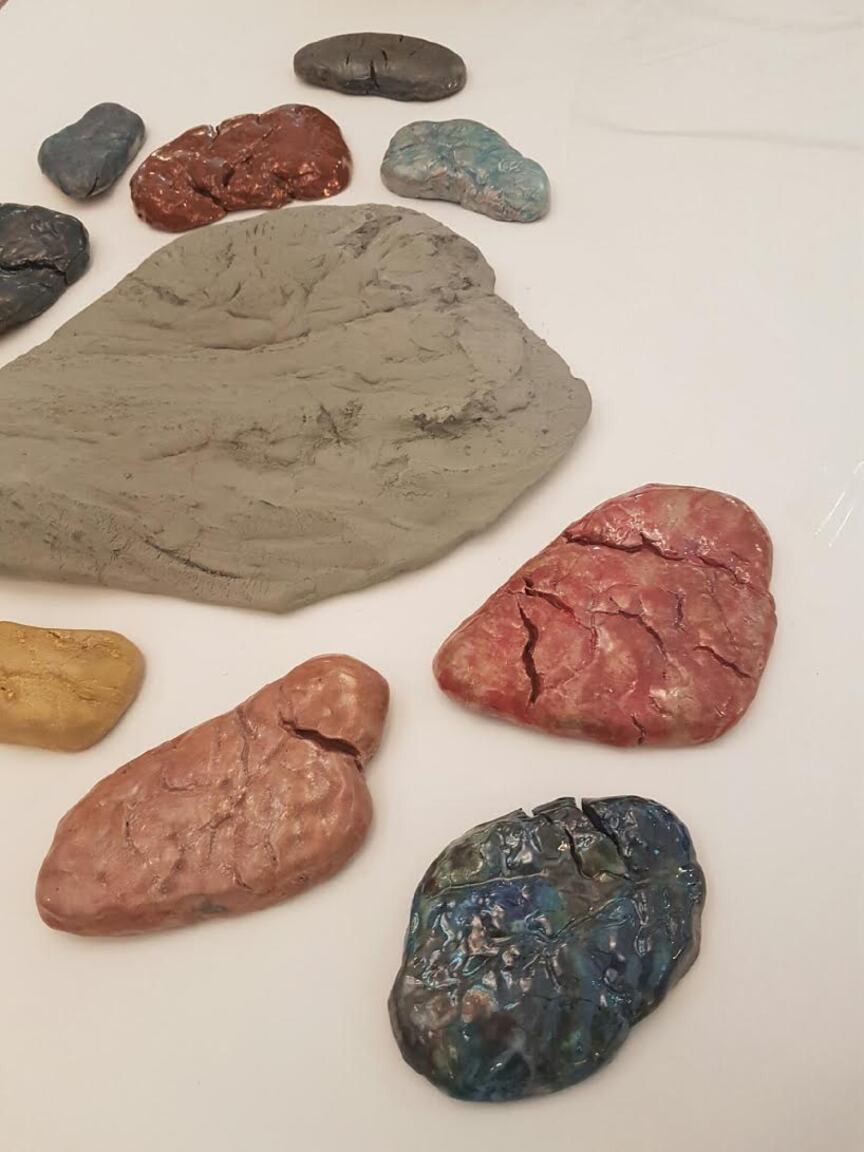 Bjørvikaleire LAB
Under Oslo ligger 30 til 90 meter med blåleire som blir ansett som et avfallsprodukt som hovedsaklig brukes som fyllmasse i veiprosjekter. I to uker har studenter på keramikk arbeidet sammen med kunsthåndverker Sigrid Espelien med blåleire fra Bjørvika. Klokken 12 fredag 03.02 åpner visning av resultatet.
-Da jeg flyttet tilbake til Norge i 2013 etter utdannelse i USA og Danmark, oppdaget jeg at Oslo er bygd på blåleire. Jeg bestemte meg for å finne ut hva denne leiren kan. Jeg leter også etter blåleirehistorie og er opptatt av arkeologi og byutvikling i Bjørvika. Det er fantasisk å få komme her til Kunshøgskolen og dele oppdagelser og erfaringer med studentene i arbeid med blåleiren. Jeg håper jo at mange velger å bruke den fremover, forteller kunsthåndverker Sigrid Espelien. Hun har fraktet mange hundre kilo leire fra Feiring Bruk, Østlandets største leverandør av pukk og grus. - De ringer meg når de får inn et godt parti med ubehandlet leire, ler Sigrid.
På leire lab'en de to siste ukene har keramikkstudenter utforsket leiren. Både hva leiren i seg selv kan - og hva man må tilsette for å få en fleksibel leire. Helen Hauskan, 2. klasse bachelor, har laget noe som ligner kjøttstykker. -Leiren er veldig organisk og fikk en kjøttstruktur da jeg arbeidet med den.
-Jeg har også vært opptatt av å lære studentene en stedssensitivitet rundt hvor leiren kommer fra, avslutter Sigrid. Du kan lese mer om henne og prosjektet på nettsiden Bjørvikaleire.
Utstillingen står ved resepsjonen til onsdag 08.02 klokken 15.00.