Talk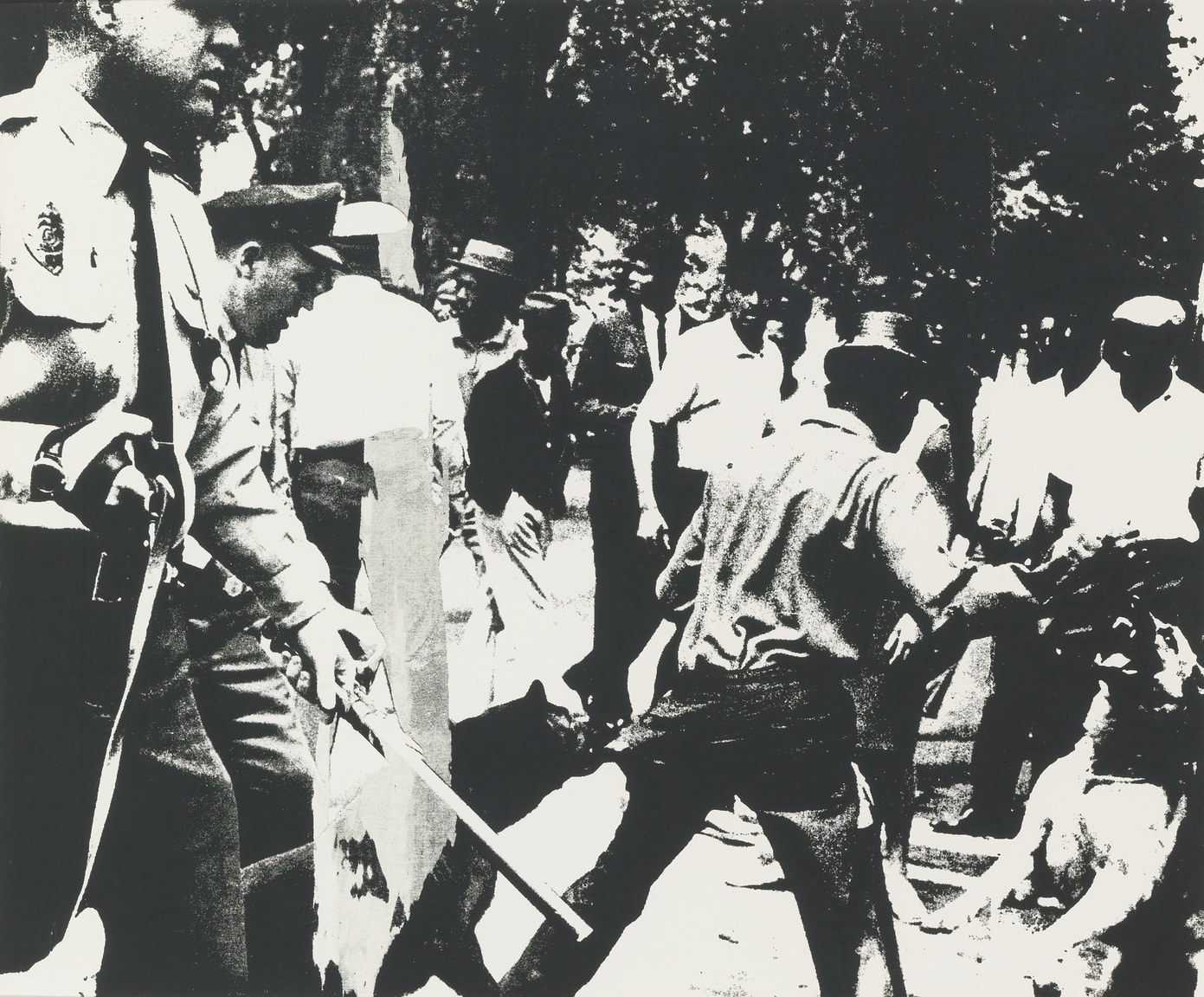 Academy Lectures: Alain Cueff
Alain Cueff is an Art Historian and critic. He will be lecturing on Pop History painting, and how we can appreciate the critical magnitude of the Pop imagery.
Pop is known for its everyday and banal iconography mostly derived from advertising and media, altered and duplicated in paintings which scale was often challenging the billboards of the American cityscape. Hence its reputation of being glamorous and futile, seductive and superficial, allegedly accomplice of the evils of the consumer society. Yet, Pop artists were not always indifferent to the public affairs of the day nor cut off from the lessons of the past. In few but remarkable instances did they tackle political and historical issues without giving up the main characteristics of their aesthetics. Starting with Jasper Johns's iconic Flag, the lecture will question the implications of Roy Lichtenstein's Washington Crossing the Delaware, Andy Warhol's Riots, James Rosenquist President Elect, and will consider also examples from Malcolm Morley, Gerhard Richter and Sigmar Polke. Does the concept of History painting apply in such a context and how far could it question the mainstream interpretation of Pop ? What would be the significance of these ideological incursions ? How can we then appreciate the critical magnitude of the Pop imagery ?
Alain Cueff, short bio:
Art historian and critic, professor at the École Nationale Supérieure des Arts Décoratifs, Paris, former advisor at the Rijksakademie in Amsterdam, Alain Cueff published many essays on American art, including books on Edward Hopper, James Rosenquist, Andy Warhol. He was the curator of Painting after abstraction at the Musée d'art moderne de la ville de Paris in 1999, and of a retrospective of Warhol's portraits at the Grand Palais, Paris, in 2009 (Andy Warhol's Wide World).
Upcoming: 27/2: Camille Norment, 22/3: Mieke Bal, 18/5 Fred Dewey
Academy Lectures features key speakers and positions in contemporary art and culture. It was initiated and first organized by professor Susanne M Winterling. Emphasizing dialogue, the Academy of Fine Art reaches to a public inside and outside the Academy.