Presentation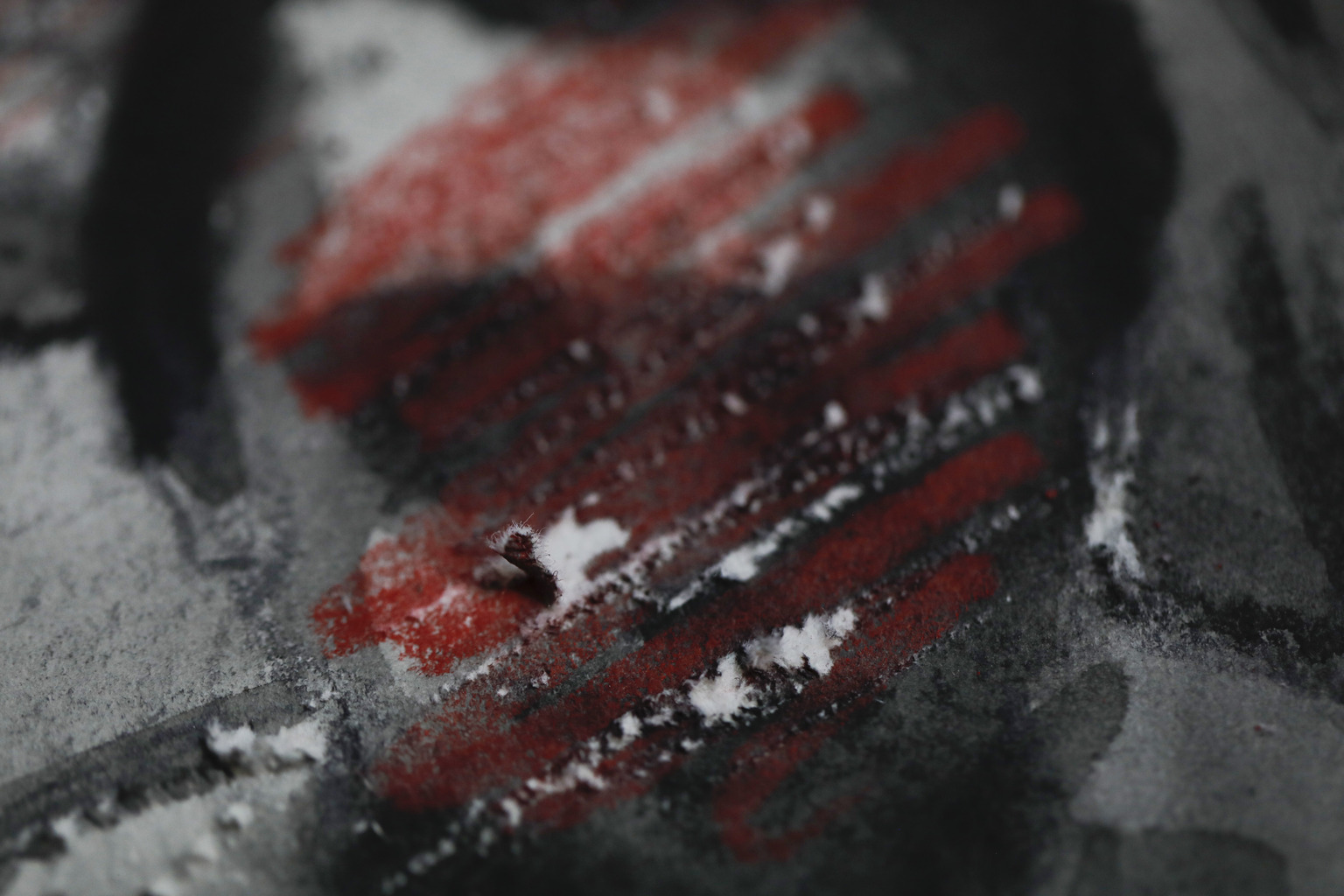 Babel Confusion
I sitt stipendiatprosjekt ved KHiO foretar Shwan Dler Qaradaki en kunstnerisk undersøkelse rundt språk og lyd. Utgangspunktet for dette arbeidet er erfaringen av hvordan det kurdiske språket – Shwans morsmål – historisk sett har blitt undertrykt. Gjennom det personlige og eksperimentelle – fragmentariske fortellinger, hviskende stemmebruk og tegning – foregår en dveling rundt denne tematikken.
På Vega Scene vil Qaradaki først presentere sine store sammenrullbare akvareller, som reflekterer de 34 bokstavene i det kurdiske alfabetet. Deretter vil det vises to kortfilmer. Den ene, Jeg er en Due (2023; 09:39 min), handler om en due som nettopp har blitt drept av kjemisk gass. Den andre filmen, The Color of Betrayal (2023; 8:14 min), tar utgangspunkt i betingelsene knyttet til Sveriges NATO-søknad, nemlig tvangsreturnering av kurdiske frihetshelter/terrorister.
Etter filmvisningen vil Qaradaki og Beate Petersen samtale om den språklige og politiske undertrykkelsen og hva den innebærer. De vil også diskutere i hvilken grad kunsten er et egnet redskap for å si noe om brutaliteten i den undertrykkelsen som pågår. Hva er det kunsten kan gjøre, og hvor kommer den til kort?
Arrangementet er del av Billedkunst live og gjennomføres denne gangen i tett samarbeid med Qaradaki, Petersen og Vega Scene. Billedkunst live er støttet av Stiftelsen Fritt Ord, Sparebankstiftelsen og Kulturdirektoratet. Billedkunst utgis av Norske Billedkunstnere. Ansvarlig redaktør: Kjetil Røed. Medredaktør: Tine Semb.
Arrangementet er gratis. Velkommen!
Stipendiat Dler Mariam Dalo bruker kunstnernavnet Shwan Dler Qaradaki.