Performance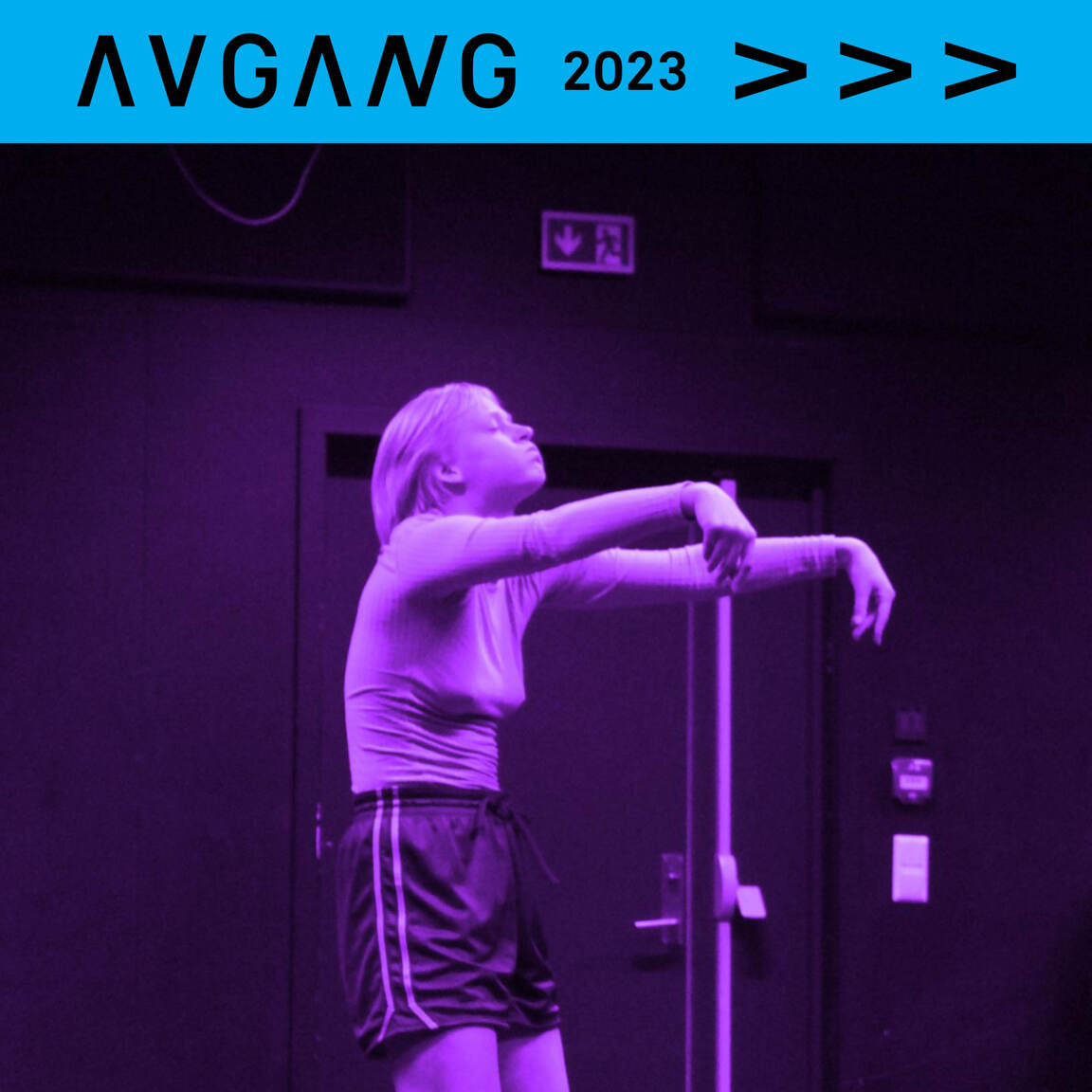 Avgang 2023: Taste of Purple
A dance performance by Oda Olivia Øverbø Lindegård.
"[This] story concerns the reason why we love to fall in love." It takes the shape of a dance inspired by Anne Carson's essay Eros the Bittersweet, and the sweetbitter experiences of desire. Desire moves the dance and the dance moves desire. Like chapters in a book or songs in an album, its parts each wants to tell their own version:
"To feel its current pass through her is what the lover wants"
Flee the Beloved
Electrified "so that they touch not touching"
If I Can't Have You
Nobody moves. "Desire does. Eros is a verb."
Stickiness
"The lover is the loser. Or so [s]he reckons."
Dance and concept: Oda Olivia Øverbø Lindegård
Lights: Eirik Lie Hegre
External supervisor: Pernille Holden
Internal supervisors: Bojana Cvejić, Janne-Camilla Lyster, Torunn Helene Robstad
Voice research: Marius Holth
Costume advisor: Signe Vasshus
Technical department team: Kjetil Skåret, Olaf Stangeland, Christopher Reitan, Ida Lome Brevik
Stage assistant: Oscar Wicken
Big thank you to teachers and students at MA dance and MA choreography, Oliver Sale, Nicolaj Frederik Wamberg and Francisco Kalle Navarro.