Talk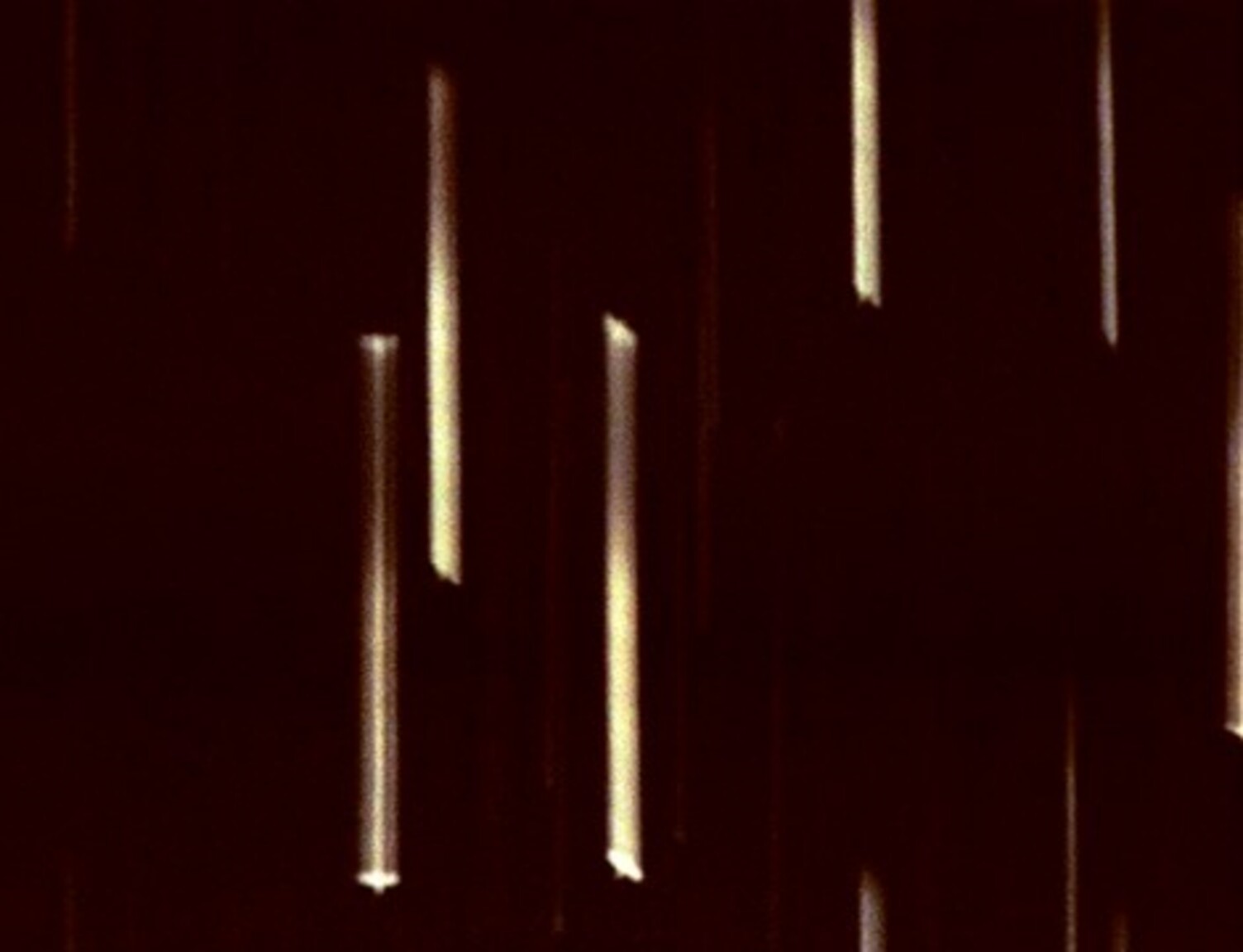 Midterm presentation: Samoa Rémy
PhD fellow Samoa Rémy presents her doctoral artistic-research project Layers of Darkness and Light.
The program will be divided into two parallel spaces / institutions: KHiO and Kunstnernes Hus.
1. KHiO, Fossveien 24
From 10 o'clock in Formsalen: One-day exhibition. / Possibility of seeing some of Samoa Rémy's works.
2. Kunstnernes Hus, Wergelandsveien 17
Program Kunstnernes Hus
11.30: Welcome by curator, researcher and writer Yann Châteigné (also Samoa Rémy's supervisor).
11.45–12.30: PhD fellow Samoa Rémy presents her works and talks about her doctoral project "Layers of darkness and light".
12.30–12.45: Break.
12.45–13.30: Conversation between respondents Mike Sperlinger, professor at KHIO, and Jean-Marie Gallais, curator at Bourse de Commerce in Paris, and Samoa Rémy (moderated by Yann Châteigné).
13.30–14.00 Questions and responses from the public (moderated by Yann Châteigné)
Samoa Rémy's video Runde will be screened in loop at Kunstnernes Hus Kino from 10.00 to 11.30, and after the presentation / conversation it will continue to go in loop until 3 pm.
Short description:
Samoa Rémy will present her artistic research project entitled Layers of darkness and light, where she among other is pairing research done on subatomic particles and the beginnings of the universe, with another area of interest: the fact that in most of the archaic cosmogonies, sound was perceived to be the basic matter.
The relation between the human being and the unknown, an oscillating movement between antipodes, elements of contrasting nature, and the presence of stratification and depth, are of paramount importance in this research project.
Samoa Rémy believes there is an incredibly interesting tension between a scientific / mathematical reconstruction of the unknown, and a symbolic narrative in f. ex. myths of creation. She sees a bridge between these separate visions / readings of the world and believes it is to be found in the human body. She is especially interested in the imprint our nervous system (and all the matter we are made of) retain from the past, from what is physically and temporary "very far away". And also our dream-activity with its "visions" occurring each night during our approximately eight hours of sleep.
The nervous system is, for her, also a "mediator", a presence which is in the middle between the real and the possible, precisely because of its main task, which is related to the perception of reality, and the transmitting of the possible.
She is interested in the aspects of limits and possibilities that lie within human perception, especially human vision, as this actually is not at all restricted to the limited parts of reality which we can see with our eyes, but also fully open to what we can perceive with our inner eye. Because it is possible to perceive "layers" of reality which aren't visible to the naked eye.
Human vision is related to the visible spectrum, but human vision is also restricted by the lack of sensitivity our eyes have towards the other wavelengths of the electromagnetic spectrum.
The relations between what is "visible" and in a certain sense "very close", and what is "invisible" and in a certain sense "very far", is of paramount importance to her.
But Rémy believes there will always be an aspect of incompleteness in the intentional search for the unknown, or re-search on the unknown. Because the unknown expands progressively the closer you get to it, or the more you try to get close to it. So the closer you get, the farther it goes away from you. As the logician and mathematician Kurt Gödel's incompleteness theorems say: "You cannot get an ultimate answer, since every answer automatically creates a new question."
Supervisors: Yann Chateigné Tytelman and Maziar Raein
Respondents: Mike Sperlinger and Jean-Marie Gallais
Biographies
Samoa Rémy

Samoa Rémy is a visual artist and is currently conducting a doctoral research project at the Oslo National Academy of the Arts (KHiO).
Her art is characterised by a constant search for the interval that re-establishes a certain equilibrium between opposing forces, and her projects recurrently draw inspiration from the scientific field. In weaving together several artistic media like installation, drawing, prints, sculpture and video, she often creates a 'whole' that instils a subtle upheaval of the order and control generally created by the human being.
Rémy has among other exhibited at Swiss Art Awards in occasion of Art Basel (CH), and at the Museo d'Arte in Lugano (CH) where she showed the large project Division Leads to Multiplication, on the occasion of winning the Manor Art Award. She had a solo show entitled Substratum at Jugenstilsenteret in Ålesund, where she among other made a site-specific intervention in the museum's dining room (N). In 2020 she was awarded an Honorary Mention from Collide International, which resulted in a residency at CERN in Geneva. She has been invited to exhibit at Oslo Kunstforening in 2023 (N).
Jean-Marie Gallais

Jean-Marie Gallais is curator at Pinault Collection, Paris and Venice. He studied Art History and Museum Science at Ecole du Louvre and EHESS (Ecole des Hautes Etudes en Sciences Sociales). He started his career as curatorial assistant at Centre Pompidou between 2008 and 2011, then worked as a freelance curator and writer in Berlin and Paris. He was Director of Galerie Max Hetzler between 2013 and 2016, and opened the gallery's branch in Paris in 2014, curating exhibitions such as Hafltone. Through the Grid (2014), Raymond Hains: l'abstrait, le disert, la science (2014), Mineral (2015). Appointed Chief Curator of Centre Pompidou-Metz in 2016, he has been curating thematic and monographic exhibitions in the museum such as Night Painting (2018), Lee Ufan, Inhabiting Time (2019), Folklore (2020), Writing is Drawing, Drawing is Writing (with Etel Adnan, 2021). He joined Pinault Collection in 2022, working on the collection and on the exhibitions programme in Paris (Bourse de Commerce) and Venise (Palazzo Grassi, Punta della Dogana).
Mike Sperlinger

Mike Sperlinger is currently Professor of Writing and Theory at the Oslo Academy of Art. He is also director of PRISMS, a new non-profit association for alternative film culture in Norway
Yann Chateigné Tytelman

Yann Chateigné Tytelman is a curator and writer based in Brussels. His interests span minor histories and counterculture to sciences of the mind and the politics of obscurity. He is currently exploring how an exhibition can take the form of a novel, while researching the subject of the Night. Often working in cooperation, his projects navigate the intersections of curating, publishing, performance and education. He is a guest curator at Country SALTS in Bennwil, Switzerland. He is a member of the artistic advisory board of MORPHO artists residency, Antwerp and a curator at HISK, the Higher Institute for Fine Arts in Gent. Since 2018, he has acted as a PhD Supervisor at the Oslo National Academy of Arts in Oslo.
.
.