Book launch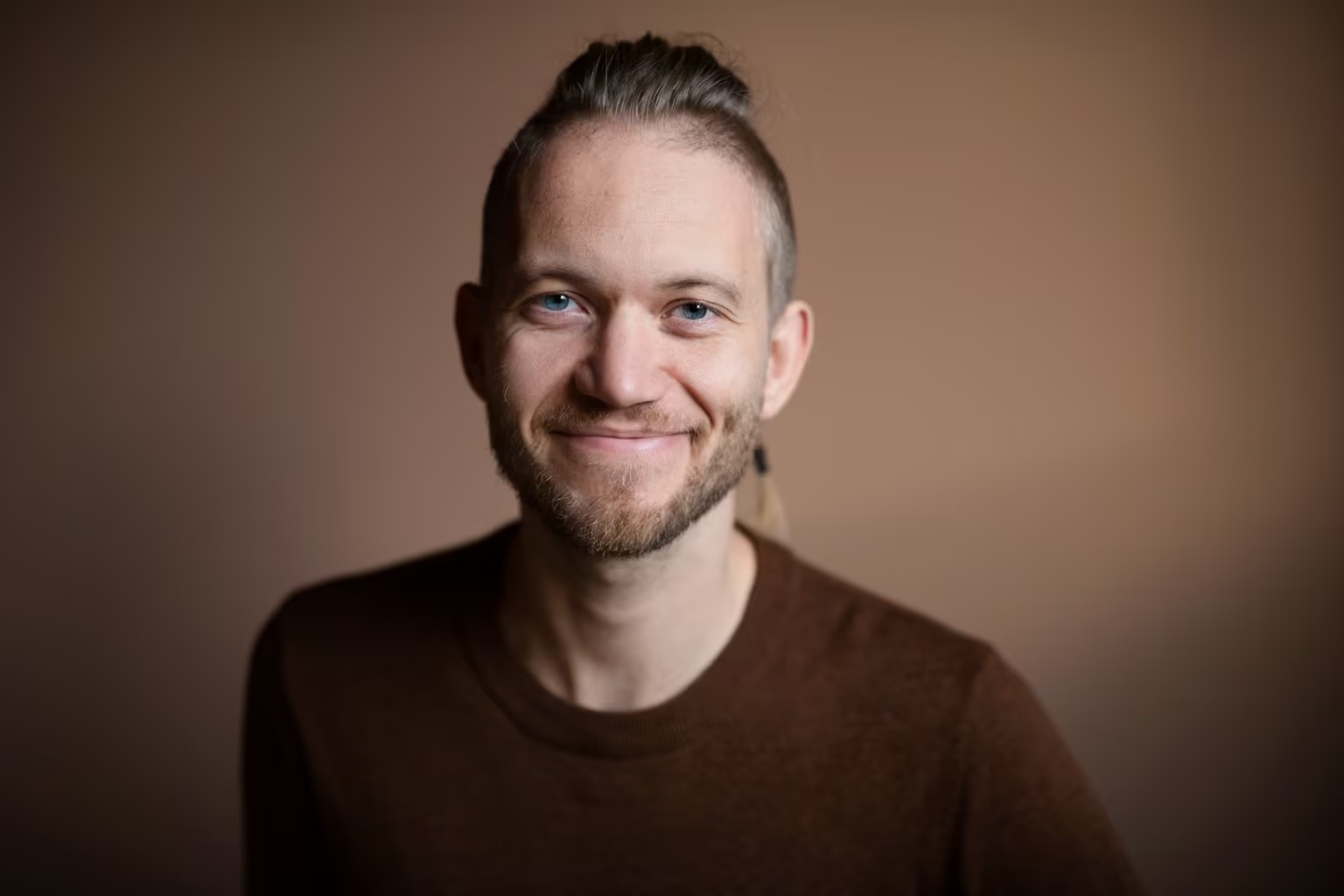 Becoming Human Amid Diversions
Book launch of Andreas Ervik's work, in discussion with Theodor Barth. The conversation will revolve around contemporary screen culture, artistic research methods and the production of books.

About the book
Becoming Human Amid Diversions develops a philosophy of the predominant yet obtrusive aspects of digital culture, arguing that what seems like insignificant distractions of digital technology ​- such as video games, mindless browsing, cute animal imagery, political memes, and trolling - are actually keyed into fundamental aspects of evolution. These elements are commonly framed as distractions in an economy of attention and this book approaches them with the prospect of understanding their attraction, from the starting point of diversions. 
Diversions designate not simply shifting states of attention but characterize the direction of any system on a different course, a theoretical perspective which makes it possible to investigate distractions as not only by-products of contemporary media and human attention. The perspective shifts from distractions as the unwanted and inconsequential to considering instead the function of diversions in the process of evolutionary development. 
Grounded in media theory but drawing from diverse interdisciplinary perspectives in biology, philosophy, and systems theory, this book provocatively theorizes the process of diversions – of the playful, stupid, cute, and funny – as significant for the evolution of a range of organisms.
Becoming Human Amid Diversions. Playful, Stupid, Cute and Funny Evolution is published by Palgrave Macmillan. In addition to this, Ervik will also publish the book Becoming Humidity as a Diversion, an artistic companion to the academic publication.
Praise for the book
"Stupid but cute, distracted and fungal, burned out and playful: this is an inventive and sometimes mischevious media theory that embraces ecology, artifice and delight to propose an art of living with the internet we know today."
– Matthew Fuller, Professor of Cultural Studies, Goldsmiths, University of London
"Develops its own original and even idiosyncratic trajectory through the scholarship and analysis. It is playful in its choice of case studies and ambitious in its drawing on material and sources from beyond the usual media / communications literature. It is certainly timely, recent transformations of the digital and networked mediasphere need this book's critical assessment and explanation of attention, engagement, everyday temporality, play, etc. Whilst some of the examples may feel dated in five years or so, the underlying argument and framing will I think prove longer-lived."
– Dr Seth Giddings, University of Southampton, UK
Bios
Andreas Ervik (b. 1987) is a Norwegian artist and indepedent researcher. He holds a PhD from the Department of Media and Communication, University of Oslo. As an artist, Ervik's practice is multimodal, ranging from image and music production to site-specific installations and workshops. His main artistic work is the project SANKE (2014-), an avant-luxury health brand. Ervik's research is an extension of his artistic practice, applying creative methods to examine media technologies, platforms and content. In his artistic practice and academic research, Ervik is interested in how contemporary culture is formed by ecosystems and evolutionary dynamics.
See his website for examples of recent projects.
Ervik also works in the communication team at KHiO.
Theodor Barth is an anthropologist [dr. philos., 2010] educated at the University of Oslo, with fellowships at the University of Bologna [Institute of Communication/Semiotics], La maison des sciences de l'homme in Paris [École des hautes études en sciences sociales/Semantics]. He did fieldwork in Zagreb and Sarajevo in the mid-nineties.
Through his experience from the war-zone he became attentive to the potential of book-building as a form of release, in a sense inspired by Artaud's theatre. Since, he has operated as a fieldworker of 'written practices' in a number of book-projects, focussed on co-authoring, sometimes co-writing, with artists and designers.
As a teacher he has been interested in encouraging students to discover writing as a material technique and a working-habit, to enable the them in experiencing for themselves the «joinery» between writing and other material techniques: such as drawing and photography. And from here to discover the steps of book-building.
Book-building determines the successive acts of joinery, whereby written, imaged and printed elements mature to become a «fertile soil» for theoretical reflection [NB! not to be confused with book-binding]. It is a method to prepare a foundation for theoretical dialogue, in close interaction with practical work in design and art.
'Reflection' and 'release' are accordingly keywords to his approach to how writing—when joined to other media—can feed back but also feed forward in research-driven ways of working with design. He has applied this approach also to academic research projects seeking advice from the arts: e.g. experimental archaeology.