Exhibition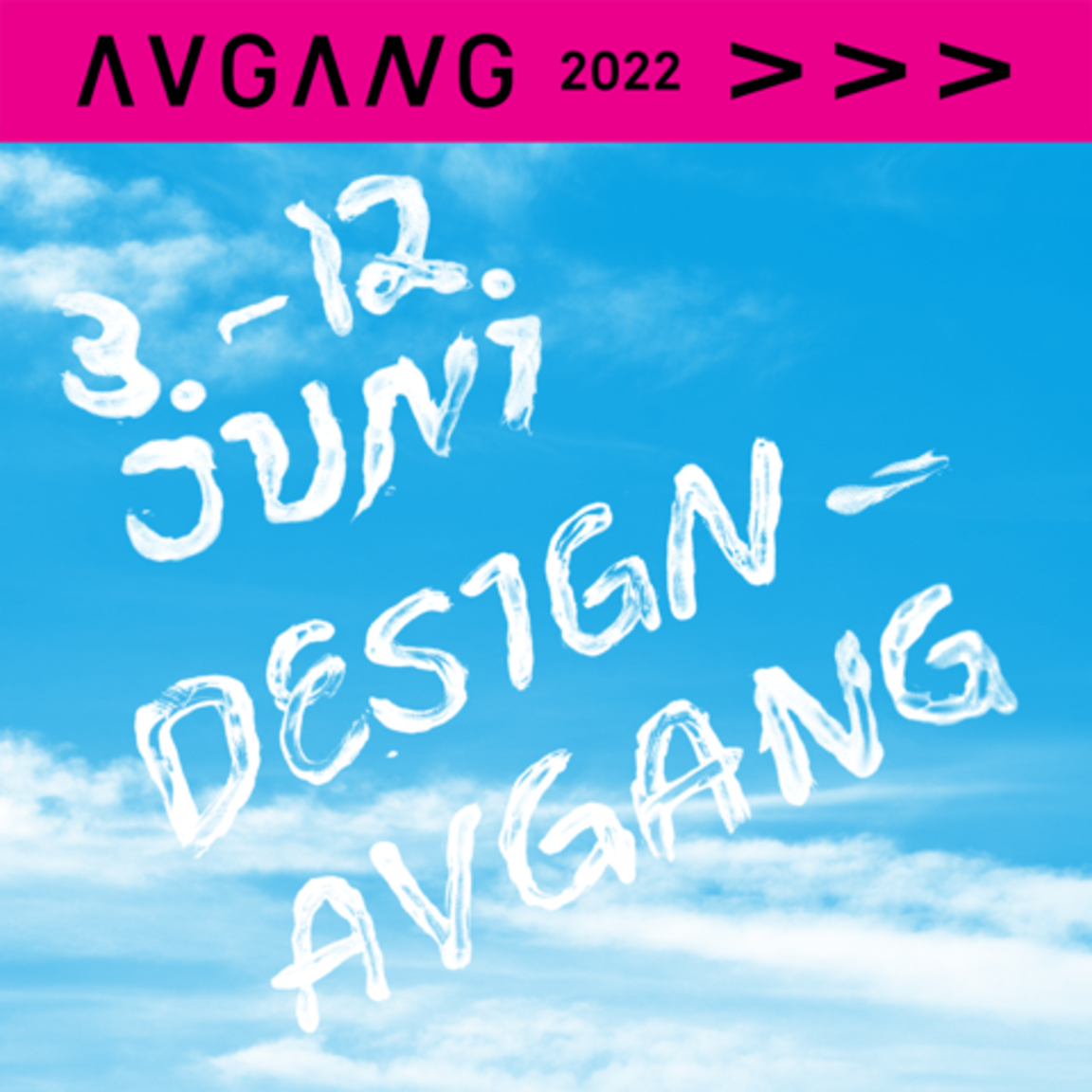 Avgang 2022: Designavgang
55 graduating students from bachelor and master in graphic design and illustration, furniture design and interior architecture, and fashion- and costume design will be exhibiting their graduation projects at KHIO 3.-12. of June 2022.
We welcome you to the opening June 3rd 17:00.
The web exhibit will be opening as well, here: 2022.designavgang.no
Silje Nesdal has been the exhibition coordinator. Bergljot&co has made the exhibition identity, catalogue and webpage in cooperation with Thor Merlin.

Students
BA Graphic design and illustration
Annika Linn Verdal Homme
Victor Utne Stiberg
Henrik Myrvold
Åsta Sparr
Anna Kuznik
Sara Frammarsvik Andersen
Halvor Mjaugedal
Jesper Tyvand
Ella Bratt
Marte Emilsen
BA Interior architecture and furniture design
Amina Winkler
Hanne Smørgrav Tingleff
Hajer Khalil
Niels Peter Torp Bie
Ingveig Nodland
Christophe Kvalheim Boulmer
Jonathan Santos
Kevin Kurang
Josephine Sassu
Charlotte Friis
Maren Kjelgaard Bredesen
BA Clothing design and costume design
Daniel Hasvoll Steien
Nathan Nerayo
Sunniva Hårstad
Johanna Lundell
Ingeborg Iona Isla Kvalnes
Lucas Parra Vallejo
Clara Carstensen Heinius
Emma Ovelie Gulling
Leon Lindgren
Linus Saxvik
MA
Harald Lunde Helgesen
Sverre Brand
Hanne Søreide Haugen
Pauline Ader
Finn Robert Jensen
Ruth Emilie Rustad Martinsen
Embla Sunde Myrva
Ali Shah Gallefoss
Sana Khan Niazi
Julie Lundgaards Christophersen
Anna Marthea Øren
Kristine Lie Øverland
Hallbjørn Kjellson Hognestad
Jens Kristoffer Bøyesen Vik
Erlend Grevskott
Araiz Mesanza
Lærke Bang Barfod
Margaret Abeshu
Jennie Steen
Kristiina Veinberg
Nina Havermans
Nicolo Groenier
Emil Holmberg Lewe
Sindre Buraas