Exhibition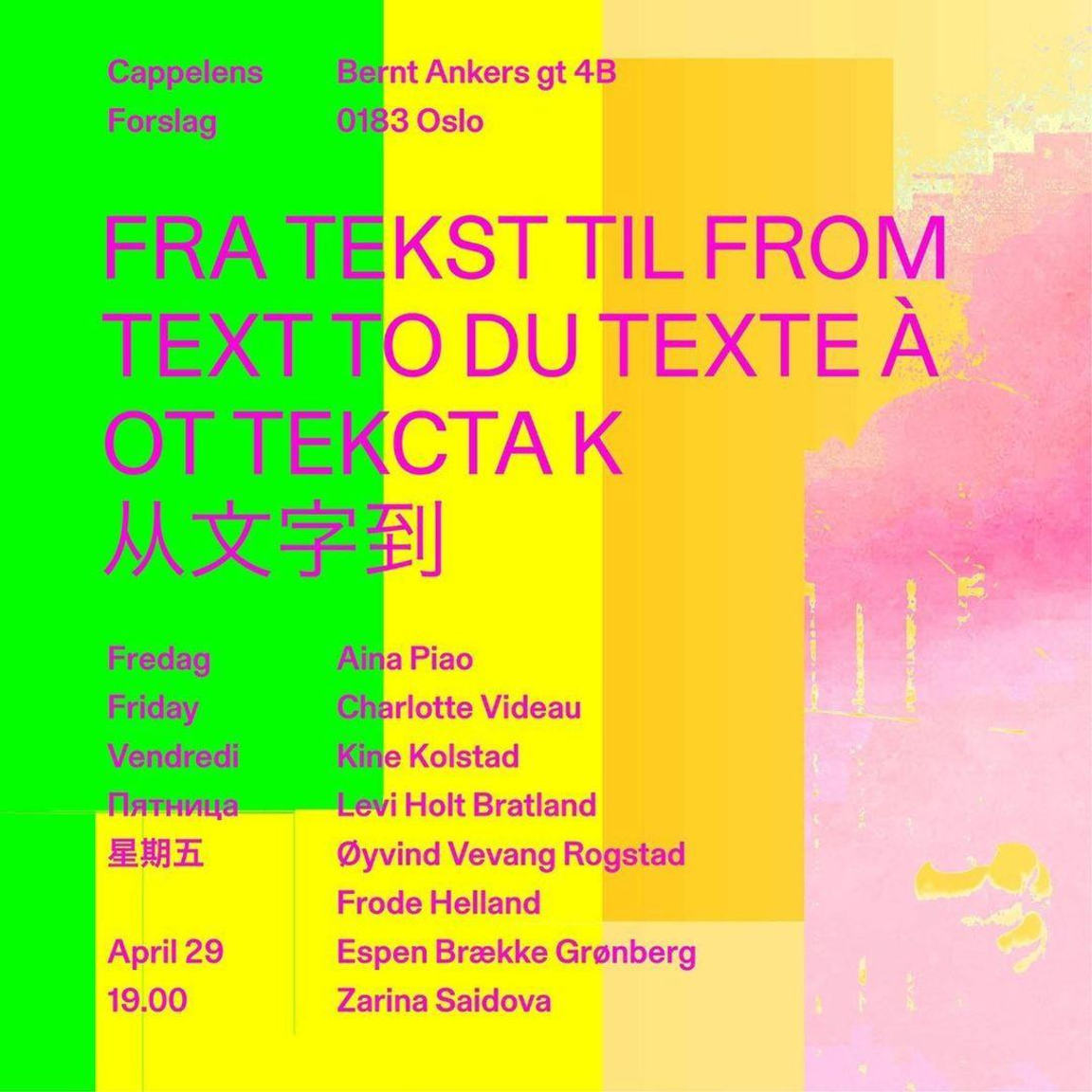 Fra tekst til ???
MA1 grafisk design presenterer kunstbøker og grafiske arbeider på Cappelens Forslag.
Velkommen til vernissage. Førsteårs masterstudenter i grafisk design og illustrasjon ved Kunsthøgskolen i Oslo presenterer kunstbøker og grafiske arbeider under tittelen «Fra tekst til ???». Arrangementet er gratis.
Welcome to vernissage. The first-year master's students in graphic design and illustration at the Oslo National Academy of the Arts are presenting artist books and graphic works under the header "From text to ???". Free entry.
Добро пожаловать на вернисаж! Мастер 1 Графического дизайна и иллюстрации Академии Искусств Осло, представляет арт-книги и графические работы по названию «Из текста в???». Бесплатный вход.
Bienvenue au vernissage. Les étudiants de première année de master en design graphique et illustration de l'École nationale des arts d'Oslo présentent des livres d'artistes et des œuvres graphiques sous le titre "Du texte à ???". Entrée libre.
欢迎来到开幕日。奥斯陆国家艺术学院平面设计和插画专业的一年级硕士
Vernissage, 29. april, kl. 19.00. Utstillingen står til 13. mai. Se Cappelens Forslag for åpningstider.