Exhibition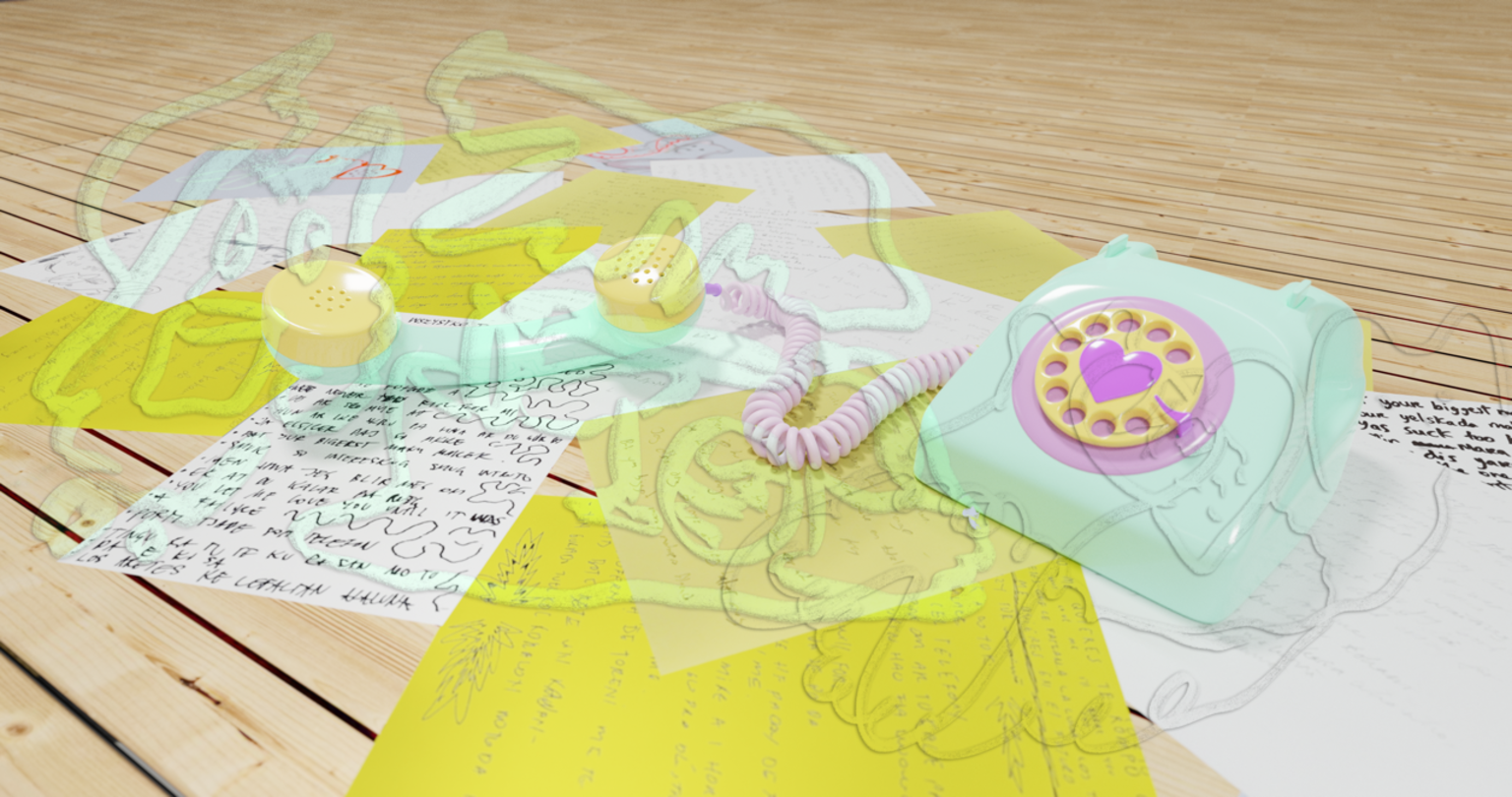 Use your heart as a phone
Hva er kjærlighet og hvordan kan kunsten fungere som uttrykk for kjærlighet? 17 kunstnere utforsker kjærlighetens språk i fellesskap.
I denne utstillingen utforsker studentene ved 1. år master billedkunst et av de grunnleggende aspektene ved kjærlighet: tillit.
I utstillingen får publikum se 17 kunstverk – gaver som kunstnerne gir videre til hverandre og lar andre jobbe videre på. I denne prosessen forvandles gavene og de får nye uttrykk. Publikum får se hvordan kunsten transformeres, både fysisk og konseptuelt. Eierskap og opphav til de kunstneriske uttrykkene blir utvasket. På en leken måte undersøker kunstnerne det å gi slipp på kontrollen over sitt eget og tørre å stole på andre.
«…we send messages back in the form of a new gift, or as alterations to the gift we've received. Each generation of gifts will be added to the display throughout the exhibition. The following generations will be exchanged on the 3rd and 26th of November. We hope the gifts will reach you beyond their physical forms, as we share our intimate thoughts with you.»
– Scenarios 2021 (Fra Oslo museums hjemmeside)
Medvirkende:
Johan Andrén, Isan Maher Atif, David Tobias Bonde Jensen, , Anna Clawson, Sara Guldmyr, Doris Guo, Yun Hao, Sara Liv Hermansson, Naeun Kang, Mathew Lacosse, Mariusz Maslanka, Markus Moestue, Rick Seth Ofori, Reyes Santiago Rojas Figueroa, Mark Walker, Nicole Ward, Liv Bugge (førsteamanuensis i skulptur og installasjon, KHiO).
Åpning 4. november kl. 18: Se Facebook-arrangement
Norsk nettsak: https://www.oslomuseum.no/aktivitet/use-your-heart-as-a-phone/
Engelsk nettsak: https://www.oslomuseum.no/use-your-heart-as-a-phone-eng/
FB-arrangement: https://www.facebook.com/events/1019325255531984
Merk sted: Interkulturelt museum, Oslo museum, Tøyenbekken 5