Performance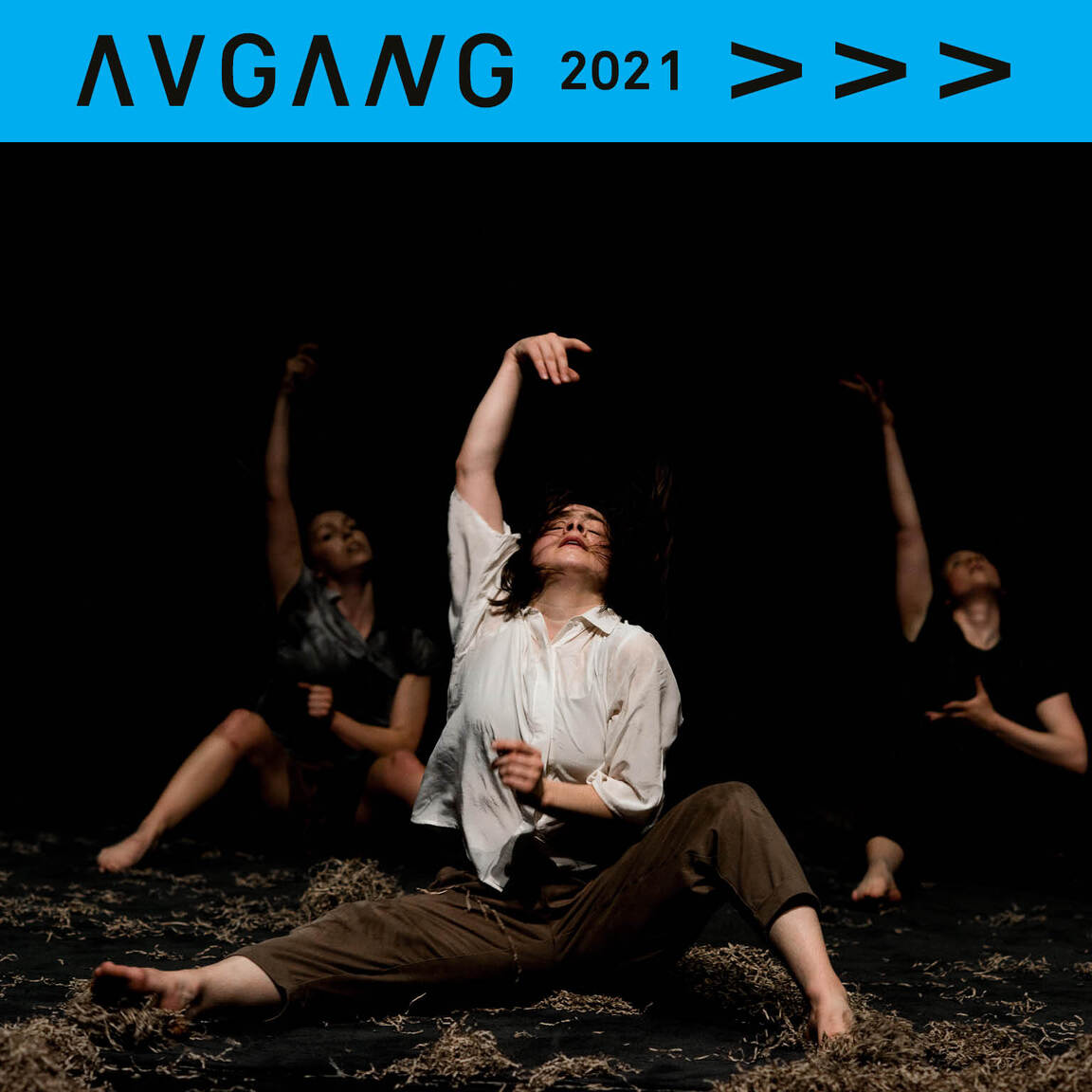 Avgang 2021: Bachelor samtidsdans
I sin avgangsforestilling viser studentene koreografien The Hollow Men av Ina Christel Johannessen.
The Hollow Men
Koreografi: Ina Christel Johannessen
Tekst: TS Elliot
Musikk: fra "In Death's Dream Kingdom"
Otto Lindholm, Hodge, Pan Daijing, Lanark Artefax, Koenraad Ecker, Pye Corner Audio, Sofia Loizou, Kanding Ray
Lysdesign: Daniel Kolstad Gimle
Kostymer: Signe Vasshus
Scenografi/visuell ide: Ina Christel Johannessen
Rekvisitør: Ida Lome Brevik

Bevegelsesmaterialet er utarbeidet i samarbeid med danserne.
Avgangsstudenter bachelor samtidsdans:
Ina Bråstein, Ole Marius Støle, Venla Niitemaa, Dana Hamburgo, Andrea Sørlie Barrett, Morten H. Stenersen, Oliver Paulsson og Synne Erichsen.

Programansvarlig for bachelor samtidsdans: Anne-Linn Akselsen
Produksjonsansvarlig: Therese Skauge
Inspisient: Linda Magnussen
Lysavvikling: Daniel Kolstad Gimle
Lyd: Olaf Stangeland
Scenemester: Are Skaanes Engebretsen
Foto: Erika Hebbert (forestillingsfoto kommer)
Merk: Det er ikke mulig å bestille billetter til denne forestillingen. Grunnet smittevern er forestillingen ikke åpen for eksternt publikum.