Performance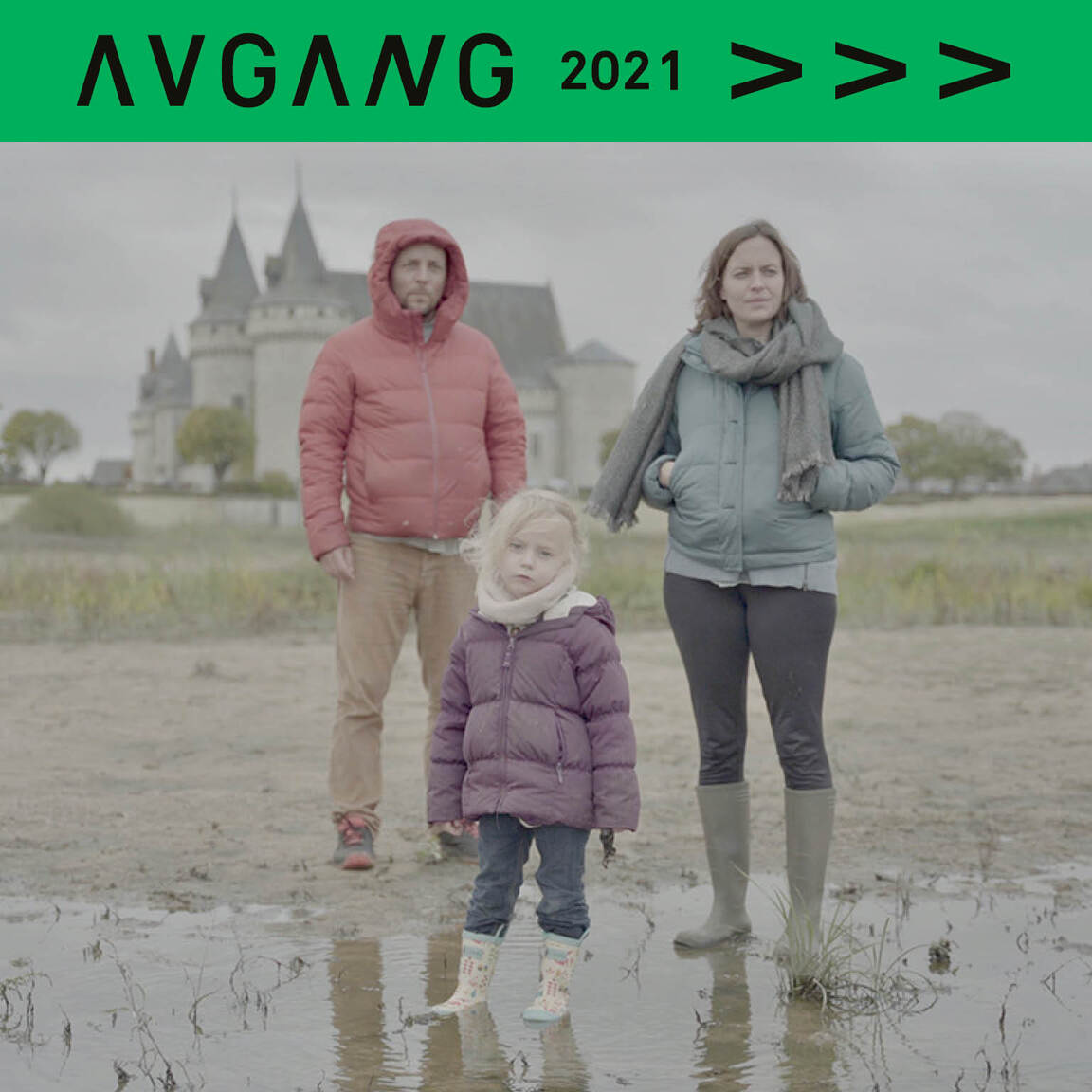 Avgang 2021: Knuter
Avgangsarbeidet til Ingrid Liavaag er et hybrid kunstverk mellom film og scenekunst hvor hun jobber med problematikk knyttet til parforhold, kjønn og familie.
Med utgangspunkt i en reell familiesituasjon i Paris har hun filmet, og sammen med et skuespillerpar og deres datter på 4 skapt en fiktiv historie om en familie på tre. Som en huis clos vises familiekonflikten gjennom barnets øyne. Med utgangspunkt i en reell familiesituasjon i Oslo iscenesetter hun en familie på fem sammen med det filmatiske materialet fra Paris.
Klarer de to verdenene å kommunisere?
Som en del av masterstudiet ved Kunsthøgskolen i Oslo utforsker hun metoder for hvordan å bruke teknikker fra teatertradisjonen til å utvikle et hybridlandskap mellom scenekunst og audiovisuelle verk.
Arbeidet presenteres i en visning av en videoinstallasjon og i en forstilling - med forskjellige tidspunkt.
Merk: Det er ikke mulig å bestille billetter. Grunnet smittevern er visning og forestilling ikke åpen for eksternt publikum.
All happy families are alike,
but every unhappy family is unhappy in its own way
(Leo Tolstoy, Anna Karenina, 1878)
Kunstnerisk team:
Regissør for film og scene: Ingrid Liavaag
Skuespillere på scenen: Cecilie, Andreas, Ingrid, Liv og Åse Solberg Knudsrød
Skuespillere i det filmatiske materialet: Christine, Julien og Enora Marcland
Kinematograf: Ingrid Liavaag og Youssef Chebbi
Klipp: Ingrid Liavaag
Klippe assistanse: Nikolai Lieblein
Musikk og lydkomposisjon for film og scene: Natali Abrahamsen Garner
Lyd på sett: Siri Bråtveit
Scenografi: Nikolai Lieblein og Lea Agathe Basch
Videoassistanse og videomapping: Oscar Udbye
Hoved-veiledere: Jesper Halle
Bi-veiledere: Carle Lange, Saskia Holmkvist, Anne Holtan, Deise Nunes, Tore Vang Lid
Med støtte fra Kunsthøgskolen i Oslo, Sørnorsk filmsenter og Cité internationale des arts Paris.
Takk til: Petra Casale, Malene Oppheim ved Amodei Visuals, Ole Marius Dahl, Marte Vold, Mariken Halle, Edy Poppy, Ingri Enger Damon, Catherine Baÿ, Ingrid Dokka ved Sørnorsk filmsenter og Silje Lindberg og Petra Casale.
Ingrid Liavaag er skuespiller og regissør innen film og teater. Hun er utdannet fra Ecole Jacques Lecoq i Paris, der hun også studerte scenografi ved Laboratory of Movement Study (L.E.M.). Liavaag's arbeid utforsker ofte sosiologiske aspekter ved menneskets moderne liv. Hun leker med grensene mellom det iscenesatte og det virkelige, det private og det offentlige. Fra 2020-2021 ble hun tildelt residens som kunstner ved Cité internationale des arts i Paris for å jobbe med filmen KNUTER.
Liavaag er medgrunnlegger av det internasjonale teaterkompaniet Liavaag/Lindberg aktuelle med forestillingene Feilvare og SeaMe.
Som filmregissør er hun aktuell med kortfilmen FISK (2020), vist ved en rekke festivaler. Hennes andre kortfilm Regissøren skaper hun sammen med co-regissør Linda Gathu og produseres av Barbosa film. Som skuespiller er hun aktuell i filmene Vi er her nå av Mariken Halle og Hytte av Jean Louis Schuller.