Performance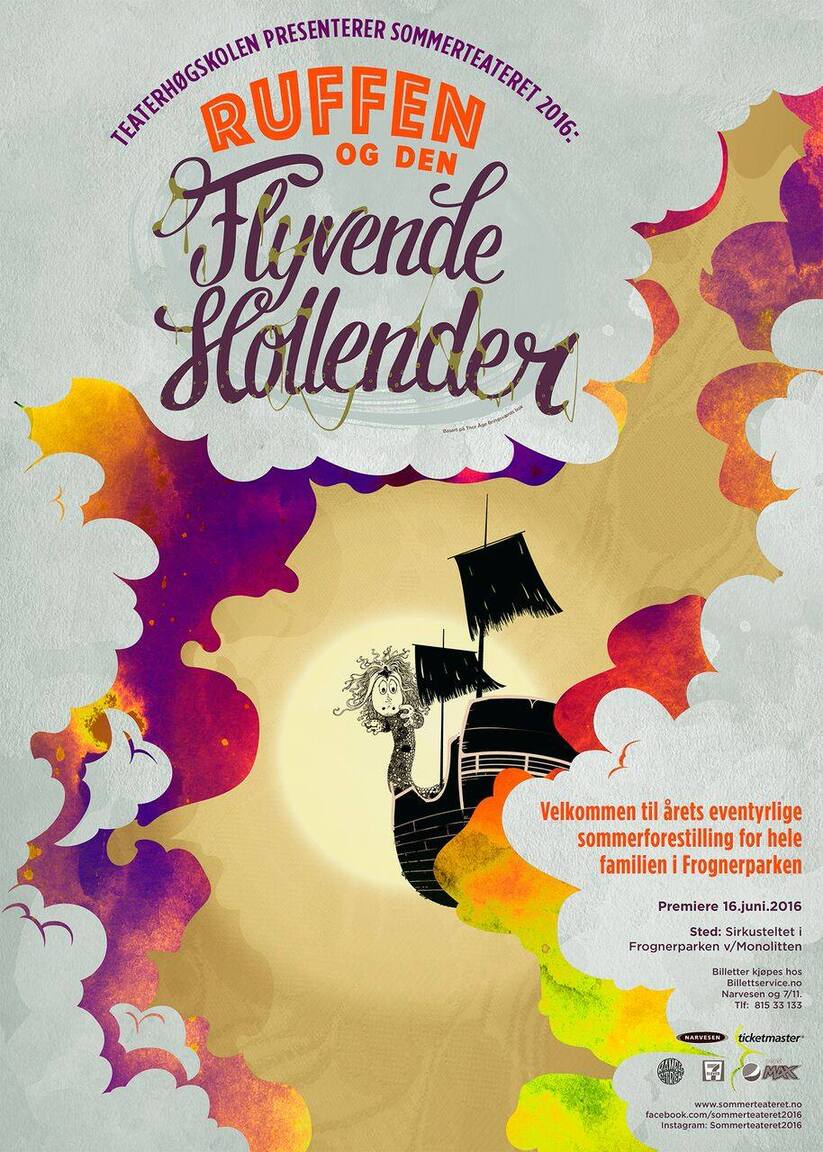 Sommerteatret 2016: Ruffen og den flyvende hollender
I over 40 år har elevene fra 2. klasse ved Teaterhøgskolen hatt tradisjon for å lage teaterforestilling for barn i Frognerparken. I år settes Ruffen og den flyvende hollender av Tor Åge Bringsværd.
Om forestillingen
"Den flyvende hollender" er et gammelt sagn om et spøkelsesskip med en hollandsk skipper som er dømt til å seile hvileløst rundt på de syv hav til evig tid. Historien er tolket og gjenfortalt i mange kulturer og de fleste kjenner den kanskje best gjennom Wagners opera, eller fra Pirates of the Caribbean-filmene. Selv fikk vi den fortalt ved Tor Åge Bringsværds fabel "Ruffen og den flyvende hollender".
Vi tar utgangspunkt i denne fortellingen og vil utvikle en morsom, levende og engasjerende teaterforestilling der vi kun lar oss begrense av vår egen fantasi. Kanskje befinner vi oss på havets bunn, kanskje seiler vi ut i verdensrommet på jakt etter det mystiske spøkelsesskipet? Kan noen redde skipperen og gi han hvile? Vi vil fortelle en historie om farefulle ferder, mot, vennskap, ensomhet, og trøst.
Les også:
periskop.no 21.06.2016: Usentimentalt nærvær fra andreårsstudentene
Budstikka 08.05.2016: Skal fylle teltet i Frognerparken: – Barn har stor respekt for teater 
Spilletider
Sommerteatret 2016 har premiere 16. juni og spilles utover sommeren.