Exhibition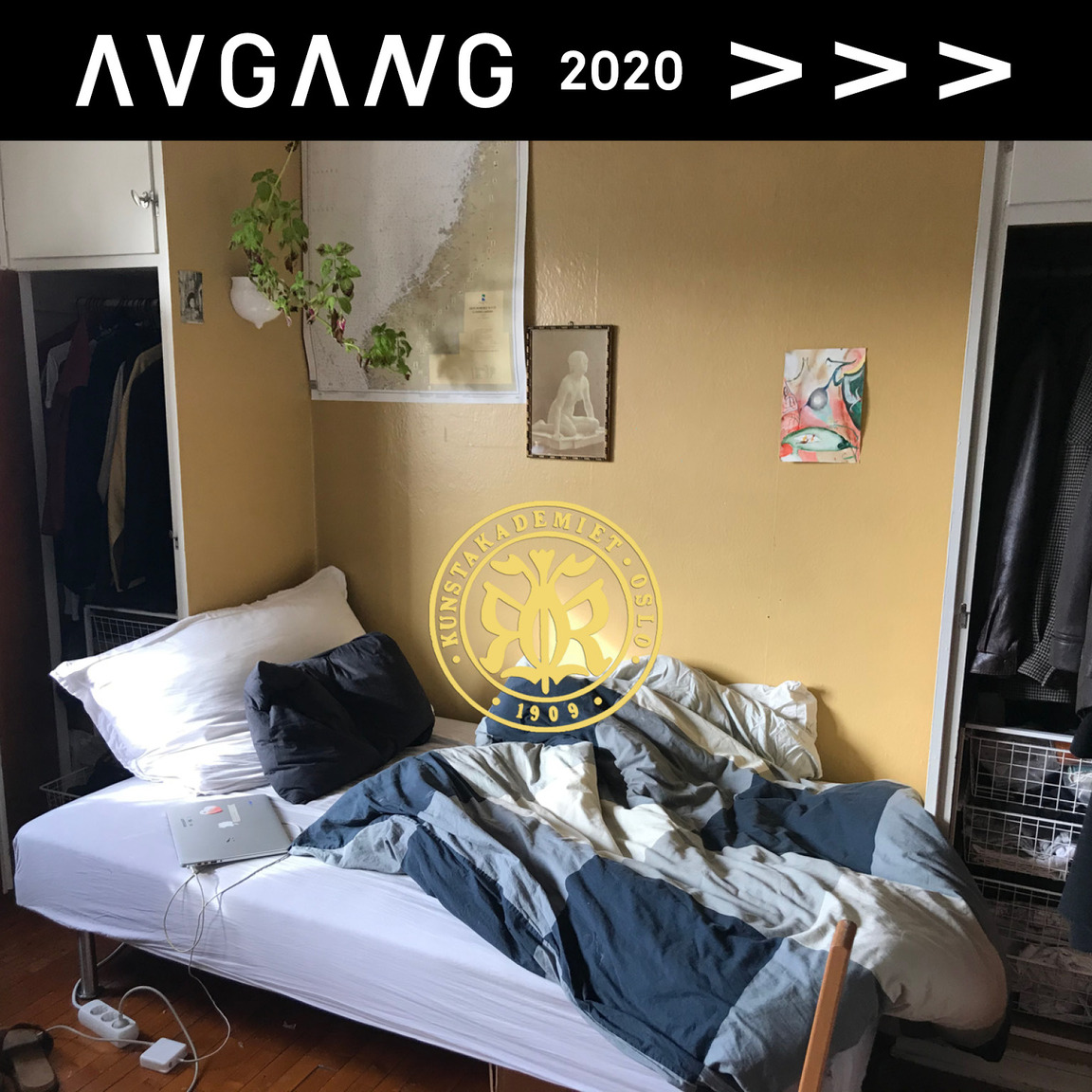 Avgangsutstillingen 2020: Master billedkunst
Kunstakademiets avgangsstudenter fra årets masterprogram ved Kunstakademiet (KHiO) stiller ut masterprosjektene sine etter endt utdanning på Kunstnernes hus.
Avgang 2020 for master billedkunst
Utstillingen åpner 1. august og står frem til 16. august. For ytterlige arrangement under Avgangsutstillingen 2020, sjekk Facebook-eventet og nettsiden til Kunstnernes Hus.
Forvent deg en levende sal og personlige møter med studentene gjennom samtaler, performance og andre inngrep i utstillingsrommet. Og Kunstakademiets bachelorstudenter er invitert til å lansere sin avgangskatalog. Arbeidene spenner seg fra video, installasjoner, lyd og maleri, til tegning, tekst, foto og performance. På stedet vil det også finnes en kiosk. Vi ønsker deg varmt velkommen.
English:
This year's graduating master students from The Art Academy at KHIO will exhibit their master projects at Kunstnernes Hus. The exhibition opens August 1st, and can be seen until August 16th. For additional events during Avgangsutstillingen 2020, please check the Facebook-event and the website of Kunstnernes Hus.
Expect a lively space with personal encounters with the graduating students. Talks, events and other interventions will take place during the exhibition period together with the launch of the BA-students graduation catalogue. The works range from video, installation, sound and painting to drawing, text, photography and performance. There will also be a kiosk on site. Warm welcome!
Avgangsstudenter i master billedkunst:
Emil Andersson
Salomey Asante
Emilie De Rohan Birkeland
Peter Dean
Camilla Edström Ödemark
Astrid Hjortdal
Finn Adrian Jorkjen
Damla Kilickiran
Silje Iversen Kristiansen
Cara Lien
Anna Sofie Mathiasen
Viktor Pedersen
Kåre Ruud
Erle Saxegaard
Sahar Seyedian Choubi
Katarina Skjønsberg
Qi Tan
Simon Daniel Tegnander Wenzel
Kurator: Pedro Gómez-Egaña & Ane Hjort Guttu
Hele programmet for avgangsutstillingen
Følg studentane på Instagram og emneknaggen #khioavgang2020